R221206-MW: Rafiki Safari Camp - Ecolodge for Sale in Malawi
R221206-MW: Rafiki Safari Camp - Ecolodge for Sale in Malawi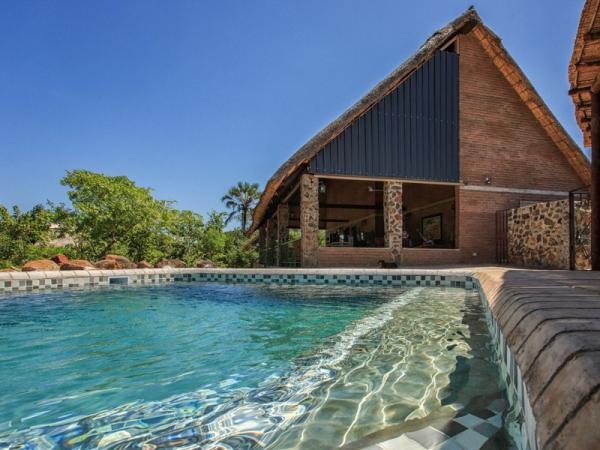 Near Pendwe Village, Nkhotahota, Malawi
Categories:
Details

Map

Gallery

Videos
Posted: 9 December 2022 - Last Updated: 12 September 2023
Sale by: Chris Buckley, Co-owner
Sale Price and Currency: USD 650,000 (Negotiable)
Property Name: Rafiki Safari Camp
Property Address: Near Pendwe Village, Nkhotahota, Malawi
Company Name: Rafiki Investments Ltd
What is being sold: Rafiki Safari Camp as a going concern. Land Rover (see picture) included in the sale.
Property Website: https://rafikicamp.com
Annual Revenue: To be discussed
Annual Cash Flow: To be announced
Fully licensed as an accommodation facility? Yes
Currently in operation as an accommodation facility? Yes
Number of Rooms: 5 en-suite lodge rooms with private verandah and 4 campsite rooms
Number of Bathrooms: All bathrooms have showers rather than baths and altogether there are 5 ensuite lodge rooms, 4 campsite hot showers and flushing toilets, 2 guest toilets in the lodge.
Room Facilities: 5 ensuite rooms with covered verandahs (2 x family rooms with 1 king size bed and 2 single beds in 2 separate rooms and 3 x double/twin rooms) mosquito nets, fans, clothing storage. The campsite rooms comprise 2 x twin rooms and 2 x single rooms with mosquito nets, fans and clothing storage.
Common Area Facilities: Dining area, kitchen, lounge, honesty bar, swimming pool, Internet, guest toilets, laundry, storage rooms and staff toilet.
Total Land Area: 38.5 ha
Built-up Area: 1100 sq.m
Is it allowed to add more buildings to the property? Yes, no limit
Year of Construction: 2018
Year of last Renovation: Ongoing maintenance
Key Materials of Construction: Clay bricks, stone, cement, concrete, treated gum poles, steel handrails and window frames, canvas tents, thatching grass.
Eco-Architectural Features: All roofs are thatched; Energy efficient lighting fixtures and appliances; efficient heating, cooling and ventilation; Windows placed strategically to maximise natural light; grey water re-use; landscaping with native vegetation; used local construction materials to reduce transportation and costs.
Energy Sources & Energy-Saving Features: All power is provided by solar including water supply (borehole) and water heating. Solar system is equipped with Pylontech Lithium ion batteries throughout. We are totally off-grid and do not have a generator for back-up power. Cooking is done using LPG. 
Water Sources & Water-Saving Features: Water is provided from a borehole. Water is potable. Only our herb and vegetable garden is watered regularly. No watering of natural gardens.
Waste-Management Facilities: Plastic bottles are re-used by the local kindergarten (built by us). Tin cans are re-used by local farmers to fashion tools etc. Septic tanks and soak-aways are provided for all toilets. Glass bottles are sent to Lilongwe for glass cutting by street children.
Awards and Guidebook mentions: TripAdvisor "Travellers Choice 2022". Registered with Malawi Travel Marketing Consortium. Represented by all major Malawi based tour operators.
Description of Location: Rafiki Safari Camp is located adjacent to the Nkhotakota Wildlife Reserve on the western side and the Bua river on the northern side.
Distance in Km from nearest Beach: About 20km from sandy beach in Nkhotakota on Lake Malawi.
Nearby Attractions (within 50 km): Nkhotakota Wildlife Reserve, Lake Malawi, Golf at Dwangwa, Game trails inside the reserve, Cultural village walks.
Nearest Airport: Lilongwe 192km
Nearest Hospital or Clinic: 20 km St Annes Hospital, Nkhotakota; 45 km Matiki Clinic, Dwangwa.
Nearest School: Kachere Kindergarten (built by us) 1km, Pendwe Primary and Secondary 2km
Social Media: Facebook - Instagram - Twitter - TripAdvisor
Other Info: There is an owner/manager house with 2 bedrooms both ensuite, Lounge/dining room, guests toilet, and full kitchen. There is also a garage/workshop which can accommodate 3 vehicles with a vehicle hoist and has an attached office, laundry scullery and staff toilet.