Sustainable Tourism News from our Members & Partners
Written by

GSTC
The GSTC 2019 Global Sustainable Tourism Conference "Navigating the Way Forward" that took place on December 4th-7th in Terceira Island, the Azores, brought together 250 delegates from 42 countries, along with hundreds of viewers that watched the live broadcasting of the conference.
The Conference themes were: (A) Sustainable Destination Management; (B) Market Opportunities and Challenges for Sustainable Products; and (C) Tourism Response to Climate Change
"Our challenge is twofold: we need to create effective and practical tools to mainstream sustainability in tourism and to convince those skeptical decision-makers, who are not ready nor convinced, to evolve from their 'business as usual' methods. This has been our goal at the Global Sustainable Tourism Council for the last 12 years," said GSTC Chair, Mr. Luigi Cabrini, mentioned the following achievements of GSTC: The Criteria for Destinations and the Industry are widely recognized by the public and the private sectors as relevant instruments to inform strategies and planning of central and regional governments, destinations, hotel chains, tour operators, etc. The Accreditation Program for certification bodies is steadily progressing despite its novelty when compared with other sectors and the difficulties deriving from the complexity and the transverse nature of the tourism chain. Every year several hundreds of people with responsibilities in tourism receive training, tailored to their needs, on the use of the criteria. Finally, the GSTC has made important steps forward to position sustainable tourism in the markets, a key factor for any change to be relevant at the global level.
"Of course, much remains to be done and we are just one of the many organizations committed, in different ways, to promote and to implement more responsible practices in a difficult context," concluded Mr. Cabrini (full speech). 
Read more: "Navigating the Way Forward" – GSTC 2019 Global Conference in the Azores
Written by

Forest Trends
Madrid, 5 December 2019: Airlines, oil companies, and individuals are using voluntary carbon markets to achieve net reductions in greenhouse gas emissions at levels not seen in seven years, according to Financing Emissions Reductions for the Future: State of the Voluntary Carbon Markets 2019, which was published by Forest Trends' Ecosystem Marketplace initiative today at year-end climate talks (COP25) in Madrid, Spain.
"Companies feel an urgency to reduce their emissions, but they can't eliminate them internally overnight," said Michael Jenkins, President and CEO of Forest Trends. "Many are now using voluntary carbon markets to offset those emissions they can't eliminate until they can transition to new technologies."
Read more: Report: Demand for Nature-based Solutions Drives Voluntary Carbon Markets to Seven-Year High
Written by

Ecotourism Kenya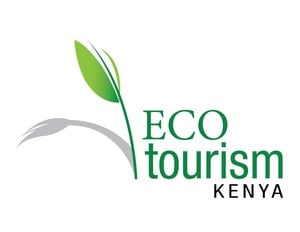 London, 18 November, 2019 - Travelife for Accommodation, an international accommodation sustainability certification scheme, and Ecotourism Kenya, a regional sustainability label, have signed an agreement to collaborate on certification for accommodation providers in Kenya. This collaboration will enable Kenyan properties to achieve both the Ecotourism Kenya label and the internationally recognised Travelife Gold Certification after an onsite audit that will be conducted by auditors working for Ecotourism Kenya that have been specially trained by Travelife.
"By collaborating with Travelife, we are making it simpler for Kenyan accommodation providers to demonstrate their commitment to operating responsibly at an international and local level so that visitors to Kenya can rely on Travelife and Ecotourism Kenya certification." said Grace Nderitu, CEO of Ecotourism Kenya.
Read more: Travelife for Accommodation and Ecotourism Kenya announce collaboration on accommodation sustainability certification
Written by

GSTC
November 18, 2019 – The Global Sustainable Tourism Council (GSTC) is pleased to announce that Hilton's corporate responsibility management system has achieved 'GSTC-Recognized Standard' status.
Hilton is the first major hotel company to achieve this recognition. In 2009, Hilton launched LightStay, its award-winning platform that enables the company to track its environmental and social impact across its entire global portfolio of nearly 6,000 managed and franchised hotels. Originally designed to track environmental data, LightStay has evolved to measure, manage and report all of Hilton's environmental and social metrics.
LightStay tracks energy, carbon, water and waste data, as well as social impact metrics including local sourcing, youth training and volunteer hours. LightStay also captures detailed information on hotels' operational practices and sustainability certifications, and provides localized risk indices on the most material issues for the company, such as disaster vulnerability, water risk or modern slavery risk, to inform each hotel's priorities. Through the use of LightStay, every property in Hilton's portfolio is certified to ISO 9001 (Quality Management), ISO 14001 (Environmental Management) and ISO 50001 (Energy Management).
Read more: Hilton LightStay is Now a GSTC-Recognized Standard
Written by

CREST
Washington, DC (31 October 2019) Today, the Center for Responsible Travel (CREST) released a new tourism industry study, The Case for Responsible Travel: Trends & Statistics 2019.
This landmark report includes a special focus on impact tourism, providing cutting-edge examples of how tourism businesses, travelers, and organizations are making strategic contributions of time, talent, and treasure to social and environmental projects in destinations. It finds that when done responsibly, impact tourism is a vital tool for fostering community development and promoting conservation.
Written by

GSTC
14 October 2019: The Global Sustainable Tourism Council (GSTC) is pleased to announce that Booking.com, one of the world's leading digital travel platforms, has officially joined as a member of GSTCs global network. Representing a wide range of tourism stakeholders, GSTC members are active drivers for sustainability in travel and tourism and contribute to the important work of the GSTC in promoting the widespread adoption of universal sustainable tourism principles. 
Helping protect and preserve destinations around the globe so that travellers can continue to enjoy them for generations to come has been a priority for Booking.com for several years and is one of the key strategic focus areas for the company. Booking.com's existing sustainability efforts include an employee volunteer initiative, now going into its sixth year, that supports destination improvement projects all over the world, as well as an accelerator programme and other funding initiatives that support a wide range of social enterprises and innovative projects in sustainable travel with grants and mentorship to help scale their impact.
Read more: The Global Sustainable Tourism Council (GSTC) welcomes Booking.com as a new Member
Written by

Kytherian Foundation for Culture and Development
Kythera, Greece (2 October 2019) - Kythera island, Greece will become the first hiking destination in Europe to apply the international Green Flag Trails system of trail auditing, a sustainability mark being implemented by the World Trails Network, to increase the sustainability and marketability of trails around the world.
From October 4 to October 11, trail experts from Greece, Portugal, France, Spain, Italy, Hungary, Russia, Armenia, Georgia, Lebanon, Jordan, Palestine and Kenya will gather on the island of Kythera, Greece, in order to participate at the Green Flag Trails Auditor Training Course, the first of its kind in Europe. The training is hosted by the World Trails Network, with the support of the Kytherian Foundation for Culture and Development. During the training, Kythera Trails, the official trails network of Kythera, will be audited and awarded with the Green Flag Trails Certificate.
Green Flag Trails is a certification that recognises trails for their accurate data, environmental responsibility and sustainable management. It focuses on sustainability and responsibility towards hiking and walking tourists and aims to stimulate ecotourism. Green Flag Trails is a scientifically based trail auditing system, developed over a 15 year period by professor of ecotourism, Dr Leon Hugo. The system has been applied and tested in 6 different countries to date, including Nepal, South Africa and Peru.
Read more: Greek island of Kythera hosts Green Flag Trails Auditor Training Course
Written by

Ecoclub
The Global Sustainable Tourism Council (GSTC) is pleased to announce that the Adventure Green Alaska Standards for Accommodations and for Tour-Operators have achieved the 'GSTC-Recognized Standard' status. 
Adventure Green Alaska began in 2007 as a statewide effort to grow sustainable tourism in Alaska and promote model businesses practicing economic, environmental and social sustainability.  It is Alaska's only sustainable tourism certification program and was created entirely by volunteers. The program came under the Alaska Travel Industry Association in 2015, whose goal was to grow the program in Alaska and increase the programs credibility through the development of a new level of standards, AGA Summit, that meet the GSTC Criteria for tour operators and accommodations.
Achieving the GSTC-Recognized status means that a sustainable tourism standard has been reviewed by GSTC technical experts and the GSTC Accreditation Panel and deemed equivalent to the GSTC Criteria for sustainable tourism. Additionally, an organization that meets GSTC requirements must administer the standard. 
Read more: Adventure Green Alaska is Now a GSTC-Recognized Standard
Written by

VNA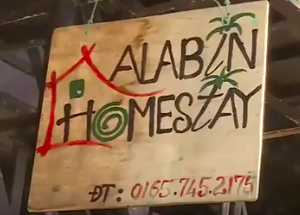 31 August 2019 (VNA) -  An Binh island off the coast of Quang Ngai province's Ly Son district is promoting the environmentally-friendly homestay model. Initially, this model has made a hit with holidaymakers and has helped protect nature.
More than 10 homestays have been built in the environmentally-friendly manner on An Binh island. There is no use of concrete or steel. Instead, wood, sea shells and bottles are used, creating a refreshing experience for tourists.
After receiving love from customers, the model has been improved and spread to serve the growing demand of tourists.
To promote the model, Ly Son district has worked with the Ho Chi Minh City Association of Female Entrepreneurs to ask its advice on community tourism. Additionally, the district has encouraged local residents to promote the use of natural and environmentally-friendly materials for construction.
Since the beginning of the year, An Binh island has welcomed more than 50,000 visitors. The island homestays have made a strong impression on visitors and satisfied their accommodation needs. The locals know how to develop tourism associated with preserving the geological heritage, helping tourism here develop sustainably. 
Written by

GSTC
29 June 2019 - The Global Sustainable Tourism Council (GSTC) is pleased to announce that Vireo Srl has achieved the 'GSTC-Accredited' status for certifying destinations.
Achieving the GSTC-Accredited status means that a certification program is following processes and procedures that have been reviewed and approved by the GSTC Accreditation Panel and by ASI (Assurance Services International), GSTC's partner in managing the accreditation process, in order to provide an independent and trustworthy qualification of the GSTC-Accredited certification body.
Businesses and Destinations certified by a GSTC-Accredited certification program can also use the GSTC language and logo when they meet all GSTC Criteria. The purpose of the GSTC programs is to reward genuine practitioners of sustainable tourism, which in turn builds confidence and credibility with consumers.
Vireo Srl is a certification body whose commercial activities consist of providing Italian and foreign companies with environmental certification services. Vireo began in 2006 providing FSC® and PEFCTM certifications. Since 2011 Vireo has expanded its services providing also MSC, ASC, CTS, ISO 9001 and 14001. In 2017 Vireo has decided to continue its own process of growth applying for the GSTC accreditation. 
"After achieving accreditation to certify accommodations and tour operators last year, Vireo has taken another step this year, to be able to certify destinations, the first one in Italy," says Luigi Cabrini, GSTC Chair.
"We believe GSTC is a very credible scheme that has a huge potential. We are extremely satisfied and ready for working with sustainable organizations that want to show their real commitment. We are also very proud to propose for the first time the certification for destination using the GSTC Destination Criteria. This is a common result that increase the credibility and international awareness of GSTC worldwide." says Luigi Mazzaglia, CEO of Vireo.
To date, 5 accommodation programs, 6 tour-operator programs, and 3 destination programs have achieved GSTC-Accredited status. The completion of these step-wise programs rewards certification bodies for their commitment to sustainability while offering the market benefit of proof that their certification process is credible and adhere to international norms.
GSTC-Recognized standard owners are encouraged to join the leading GSTC-Accredited programs (accommodations, tour-operators, destinations) for and complete the Accreditation process which relates to the quality and neutrality of their certification process. Achieving a GSTC-Accredited status affirms that their certification process follows the highest international standards while further distinguishing their standards and processes amongst other certification programs. Learn more about GSTC Accreditation.
About the GSTC
The Global Sustainable Tourism Council (GSTC) establishes and manages global sustainable standards, known as the GSTC Criteria. There are two sets: Destination Criteria for public policy-makers and destination managers, and Industry Criteria for hotels and tour operators. These are the guiding principles and minimum requirements that any tourism business or destination should aspire to reach in order to protect and sustain the world's natural and cultural resources, while ensuring tourism meets its potential as a tool for conservation and poverty alleviation.
The GSTC Criteria form the foundation for GSTC's role as the global Accreditation Body for Certification Programs that certify hotels/accommodations, tour operators, and destinations as having sustainable policies and practices in place. GSTC does not directly certify any products or services; but it accredits those that do. The GSTC is an independent and neutral USA-registered 501(c)3 non-profit organization that represents a diverse and global membership, including UN agencies, NGO's, national and provincial governments, leading travel companies, hotels, tour operators, individuals and communities – all striving to achieve best practices in sustainable tourism.
About Vireo Srl
Vireo Srl is a certification body whose commercial activities consist of providing Italian and foreign companies with environmental certification services. Vireo began in 2006 providing FSC® (Forest Stewardship Council®) and PEFCTM (Programme for Endorsement of Forest Certification schemes) certifications. Since 2011 Vireo has expanded its services, providing also MSC (Marine Stewardship Council), ASC (Aquaculture Stewardship Council),  CTS (Carbon Trust Standard), ISO 9001 and 14001. In 2017 Vireo has decided to continue its own process of growth, applying for the GSTC accreditation. This import result was achieved in August 2018 becoming the second GSTC-Accredited certification body to certify to the GSTC Criteria.