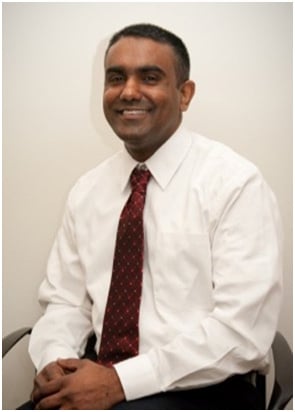 Andre Dukhia is the Tourism Development Specialist for Nature and Outdoor Tourism Ontario (Canada). Andre has recently taken up the position and will be responsible for mainly tourism product development. His other main responsibilities will be research on issues affecting the resource based tourism operators in the province and writing/editing for the organizations website. Andre's background is Tourism Product Development and Community and Economic Development. Prior to his position with Nature and Outdoor Tourism Ontario (NOTO) he worked briefly as a Community Development Coordination with the Ontario Ministry of Agriculture, Food and Rural Affairs (OMAFRA) as an intern for internationally trained and qualified professionals. He also worked with GTZ, the German aid agency as a Community Development Specialist on a European Union funded program for low Income housing in Guyana and prior to that he was the Product Development Officer with the Guyana Tourism Authority. Andre Dukhia holds a Bachelor of Arts degree in Tourism Studies from the University of Guyana. He has participated in several short professional development studies, notably the Sustainable Tourism Development for CARICOM countries jointly delivered by the Japan International Cooperation Agency and Meio University of Okinawa. He is currently a member of the Economic Development Association of Canada and has been a Member of ECOCLUB.com since 2003.

ECOCLUB.com: You have worked in community tourism in both Guyana and Canada, what are the key similarities and differences?
Andre Dukhia: The similarities: communities are often rural, poor and economically marginalized (poor is used as a relative term to the country/province). In my experience in both these countries the communities have unique habitats, wildlife, vast arrays of local heritage and strong culture and wisdom. In both these countries, communities are attracted to entertain tourism development initiatives based on the perceived benefits that can be gained from such developments. Surprisingly in my experience I found that there is always a level of uncertainty with regards to the actual process involved. Role definition and clarity is critical in the whole undertaking. There is always the need to provide the initial guidance. In all communities that I have dealt with, the actual tourism operations are low impact on the environment and local cultures. And there are evidence that tourism undertakings stimulated employment for the locals. Not to the extent that it was the answer to unemployment issues but still significant.
The differences: in Guyana communities that makes the most progress heavily depends on NGO's expertise. On the other hand tourism in the province of Ontario is driven by government both at the municipal and provincial levels. Sound community initiatives are put forward and funded with less bureaucracy in Ontario. In Canada very strong emphasis is being placed in training and nurturing Local Economic Development (LED) personnel. Tourism development is heavily emphasized in these trainings. In Guyana the local government systems leaves a lot to be desired. Hopefully with the increase focus the Guyana government is now placing on the sector there will be a total tourism policy review that caters to tourism development within the wider governance structure. Advocacy on behalf of the private sector and community tourism in Guyana can be a lot more effective. The Tourism and Hospitality Association of Guyana has played an important role over the years, but is not sufficiently representative of the tourism sector. In Canada there are very strong and very experienced associations that represent the interest of the entire tourism sector both federally and provincially. These organizations are attuned to the needs of their membership and despite the challenges they experience, represent the tourism industry very well. In Guyana there are limited partnership opportunities with tour operatives and tourism wholesalers due to the small number of operations and the spread of the mainstream tourism offerings. Plus there is a host of other issues that makes it difficult to operate sustainable and profitably in the country. In Ontario the platform for collaboration and bundling are endless. There are no limits. In Guyana communities depend heavily on grants and funding from international funding agencies to develop programs and deliver training. In Canada the government both Federal and provincial provides the resources for development projects for the most part. In concluding the differences, and to keep this in perspective we must bear in mind that we are comparing communities from two countries that are totally at different ends of the spectrum.
ECOCLUB.com: Based on your experience with the Guyana Tourism Authority would you say that countries in the broader region cooperate or compete in attracting tourists?
Andre Dukhia: I would certainly say that the countries in the broader region compete in attracting tourist. The Caribbean Tourism Organization (CTO) provides specialized support and technical assistance to member countries in regional marketing but there is no single marketing organization. Individual countries market themselves. Given the size and economy of some of these countries there are severe constraints involved. In Guyana's case it is very interesting that we are more politically, socially, economically and institutionally aligned with the West Indies, but Guyana is a mainland South American country. So the product offering of Guyana is very different from what is being offered by the Caribbean. Guyana can very well capitalize from being the neighbor of Brazil. Brazil tourist arrival for 2009 was 4.8 million international arrivals and revenues were US$ 5.3 billion. I do not know of any efforts to create destination marketing partnerships and how constructive those proposals are, but the region does their marketing individually.
ECOCLUB.com: Do you favour market mechanisms or state policies in terms of eliminating poverty through tourism?
Andre Dukhia: This is quite a question. Contrary to many discussions I have had on this subject I do not see it as a chicken and egg dilemma. I am of the strong opinion that sound and very formidable government policies are essential for the accommodation and encouragement of market mechanisms to eliminate poverty. Eliminating poverty through tourism will require that state policies make it possible within the macroeconomic and state planning framework of the country. So it may seem that I am dwindling on the question, to be more specific market mechanism is the answer to the elimination of poverty through tourism. But that will not effectively happen without proper state policies and public administration systems. The state role is to provide the guiding principles and regulatory framework that will ensure that market mechanisms are pursued to bring about the fair and equitable benefits to the communities that provide the basis of tourism. Also bearing in mind that the countries that most need tourism as an economic generator are often the poorer countries and the necessary technical assistance to the private sector has to be provided before any level of success can be seen and to prevent communities from being exploited.
ECOCLUB.com: When it comes to successful community tourism, do issues like community ownership/control and democratic decision-making matter in your view, or it is a case of joint projects and fair partnerships with the private sector?
Andre Dukhia: This is a question that addresses the crux of community tourism. Professionals from all around the world will tell you that finding the balance can be the most challenging aspect. In drawing up a community profile and careful examination of SWOT analysis the ratio of extent will often dawn on you. I never saw it as being black and white. In my experience it is often a calculated judgment call based on many variables. Community ownership, control and democratic decision making are extremely important in my view. On the other hand the private sector is equipped with the knowledge, resources and network to market the communities. Finding the balance and keeping the operation within established frameworks of sustainable principles set out at the onset is important. Effective conflict resolution training and knowledge on the part of community leaders are very necessary.
ECOCLUB.com: What can be done to avoid excessive commodication/commercialization of culture in the context of community tourism?
Andre Dukhia: Education, education and more education! Creating a fundamental understanding and greater appreciation of what the culture is, what it means to the people and how it has shaped them over generations. In that way the empowerment of the local people to determine what is sacred and what can be shared and to what extent they are comfortable at sharing without feeling like it is a show for money. But rather a sharing that provides the basis for greater understanding of who they are and how important their culture and practices are to them. The people and local council or organization has to be the ones that take control. It is always useful for a third party to have an observatory role and advise the communities from time to time with regards to how they are doing in this respect. It is always to my mind a case of education and awareness. Not a one shot process, but very continuous.
ECOCLUB.com: While racism is growing in Europe and the United States, Canada still seems to be an oasis of multi-culturalism and welcoming to immigrants. Would you agree with this statement?
Andre Dukhia: I do agree. Canada has been placing tremendous emphasis on harnessing the power of the creative class. The Canadian government has identified that there are great value in every race, cultural group and community. Citizenship and Immigration Canada (Federal) and Ministry of Citizen and Immigration Ontario has put enormous amount of resources towards Newcomer Settlement Programs.In my exposure these programs are becoming more creative and are a work in progress to address the needs of newcomers. I was fortunate enough to work with the Ontario Ministry of Agriculture Food and Rural Affairs (OMAFRA) in an internship on a project that examined Community Immigrant Retention in Rural Ontario (CIRRO). This program was geared to understudying communities that are relatively successful in attracting and retaining newcomers and creating the platform to provide technical assistance to other municipalities/communities in doing the same. It was very interesting. I did some comparative studies during this time and I hold the opinion that Canada has the most highly developed and best newcomer assistance programs in the world. I am now embarking on creating partnerships within the tourism sector that may be able to attract some of the Newcomer skills to rural Ontario in the adventure and wilderness tourism sector.
ECOCLUB.com: What are currently the key challenges and issues for the tourism sector in Ontario?
Andre Dukhia: I often smile when this question is asked. I smile because at the beginning of the year I did some reviews on this subject and they were daunting. I am finding out slowly that things are not as bad as they sound. Structural overlapping is a key challenge. It is currently being addressed, but because of overlapping roles and responsibilities it makes relevant actives such as research, training, marketing and product development more difficult. Recently Ontario has had the introduction of 13 new tourism regions and hopefully within the context of their operations some of this should be ironed out. The industry has difficulty attracting and retaining talent. I see this within a wider policy and implementation framework that hinges on labour issues being faced in the province. Another key issue and this one is not uncommon from other places I have examined and worked before is that new product development is minimal. The focus is often so much on marketing that it is often forgotten what forms the foundation and basis of marketing in the first place. Another challenge is that there is multiple Destination Marketing Organizations, this results in inconsistent messaging. They face challenges too; some can sustain themselves while others keep their doors open on Provincial marketing agency distribution.
ECOCLUB.com: If you were to choose two genuine community tourism examples, one in Guyana and one in Canada, which ones would you choose and why?
Andre Dukhia: I would choose Surama Village in Northern Rupununi in Guyana. This will bring us right back to question four. Surama is a great example of striking the balance. This is a destination that has community ownership and control and at the same time brokered exemplary partnerships with the private sector, and other NGO's. Surama's has always been a work in progress and is a great success story. They Partner well with Iwokrama and other private operators within the Northern Rupununi. It boils down to strong community leadership and trust, good communication and equitable distribution of income to identify just a few.
The Community that I will choose in Ontario is Mattawa, a small township that is approximately 60 Km East of North Bay in Northern Ontario. I choose this township for very similar reasons, strong leadership. They portray great planning and forward thinking and work well together. They have been experiencing growth in their major events especially over the past five years. Very knowledgeable and conscious of all aspects of their community and has seen growth in the Mattawa Voyageur Days, they work well with the private sector and other organizations within the Mattawa region, especially the Ecology Centre.
ECOCLUB.com: Thank you!