Member News
Written by

National Tourism Service of Chile
Santiago, Chile - 22 January 2018: The Global Sustainable Tourism Council's conference marked a high point for Chile last year, featuring a series of enlightening sessions that covered issues relating to management, marketing, and awareness of responsible tourism.
Set amidst mountains, fjords, lakes, woodland, rivers, and the sea, Aysén Region's capital city of Coyhaique played host to the annual Global Sustainable Tourism Conference, GSTC Aysén 2017, the world's foremost sustainability event.
More than 250 delegates from 29 countries attended, including government officials, industry leaders, specialists, and businesspeople, all coming together from September 6 to 9 to take part in presentations on the latest findings and experiences from around the world.
Read more: GSTC Aysén 2017: guiding industry towards sustainability values for tourism
Written by

PETA
Miami, January 12, 2018 – Today, the U.S. Court of Appeals for the Eleventh Circuit affirmed the trial court's dismissal of the Endangered Species Act (ESA) lawsuit against the Miami Seaquarium brought by PETA, the Animal Legal Defense Fund (ALDF), and Orca Network. The lawsuit argued that the Seaquarium's confinement of Lolita the orca to the world's smallest orca tank—in which she's displayed without protection from the sun or companionship of her own kind and with incompatible animals—subjects her to illegal harm and harassment in violation of the ESA. While the appeals court reversed the district court's prior ruling that such "harm" or "harassment" must be potentially deadly to constitute a violation of the ESA, it did hold that such harm must be "serious" to constitute an ESA violation—but the court did not analyze the plaintiffs' expert evidence or define what constitutes "serious" harm.
"This ruling sentences this highly intelligent, deeply lonely, and distressed orca to a lifetime of physical and psychological harm, confined to a tiny concrete cell without family, friends, or freedom," says PETA Foundation Director of Animal Law Jared Goodman. "It ignores today's understanding of how confined orcas suffer beyond imagination in captivity, and PETA is considering the options for further review."
"Public sentiment has shifted—and it is now widely understood that keeping orcas in captivity is detrimental to their mental and physical health," says ALDF Executive Director Stephen Wells. "The Animal Legal Defense Fund is promoting pending state legislation—H.B. 1305: Florida Orca Protection Act—that will, at a minimum, ensure that Lolita is the last orca to live in the tiny tank at the Miami Seaquarium."
PETA's motto reads, in part, that "animals are not ours to use for entertainment."
For more information, please visit PETA.org.
Written by

GSTC
January 10, 2018 – The Global Sustainable Tourism Council (GSTC) is pleased to announce that the Travelife for Tour Operators has achieved the 'GSTC-Accredited' status. The awarded status affirms Travelife's for Tour Operators  commitment to promoting sustainable tourism products and services.
Travelife for Tour operators is a leading global sustainability scheme specifically designed for tour operators with more than 500 members from 80 countries across all continents. Travelife for Tour operators provides an integrated set of trainings, best practices, implementation instruments and suppliers assessment tools, leading to certification.
Read more: GSTC accredits "Travelife for Tour Operators" ecolabel
Written by

GSTC
Dec 27, 2017 – The Global Sustainable Tourism Council (GSTC) is pleased to announce that the Korean Ecotourism Standard for Destinations and the Korean Ecotourism Standard for Accommodations and Tours have achieved 'GSTC-Recognized' status. The Korean Ecotourism Standards for Destinations and Accommodations and Tours have been developed to guide both public and private sectors to understand hands-on practices for sustainable ecotourism development and management and certify them so they can take a better position in the tourism market to distinguish them from any ecotourism products that may be guilty of "green-washing."
Read more: The Korean Ecotourism Standard for Accommodations and Tours Achieves GSTC-Recognized status
Written by

Jem Winston
Newfoundland Estate, Dominica - 9 December 2017: 3 Rivers Eco Lodge, Dominica is proud and delighted to announce to our Ecoclub community that we are open for business following the passage of Hurricane Maria. We wish to thank all our friends for your thoughts and support since Hurricane Maria devastated Dominica on September 18th, 2017. Everyone connected with the lodge is safe, although the Eco lodge and the entire island took a severe beating. Our thoughts are with those who fared even worse than us.
Here at 3Rivers & Rosalie forest Eco lodge the process of cleaning up and repairing and rebuilding is progressing well, and we are looking positively forward. We are delighted to report that we are open and can receive understanding guests, and offer a still wonderful stay on our beautiful, though changed, island. Although we lost the most of our dormitory and dining room/education centre, our cottages were only slightly damaged. Two have some twisted windows and doors which we have temporarily fixed so they function. And our ocean view cottage lost a part of its roof but it's covered, dry, usable and almost finished fixing completely. The island-wide shortage of screws, nails and other hardware does mean we can only progress slowly, but every day sees improvements.
Read more: Dominica: 3 Rivers Eco Lodge Reopens, Raises Funds for Local Community hit by Hurricane Maria
Written by

ECOCLUB
December 6, 2017 - Stockholm, Sweden: In an open letter, 56 travel, ecotourism and guide companies demand that all remaining high conservation value forests in Sweden must be protected. The companies are concerned about a number of biologically valuable forests which are planned to be felled by the Swedish FSC-certified forest companies Sveaskog, Stora Enso and SCA. Nature-based tourism has an annual turnover of several billions of SEK, and it is on the uprise. Many global travellers specifically visit Sweden to explore the nature., Sweden is known for its rivers, lakes, mountains and deep forests which also appeals to other types of tourism.
Read more: Ecotourism Companies Protest against Forest Destruction in Sweden
Written by

UNWTO
Madrid, Spain, 28 November 2017: A Conference on Tourism, Jobs and Inclusive Growth has opened in Jamaica. Organized by the World Tourism Organization (UNWTO), the Government of Jamaica, the World Bank Group and the Inter-American Development Bank, the conference aims to set a new collaborative framework for tourism moving towards the 2030 Agenda for Sustainable Development. An official event of the International Year of Sustainable Tourism for Development 2017, the event gathers 1500 participants and over 150 speakers in Montego Bay, Jamaica.
Read more: Jamaica: UNWTO Conference on Tourism, Jobs and Inclusive Growth opens in Montego Bay.
Written by

Hikers' Friendly Press Release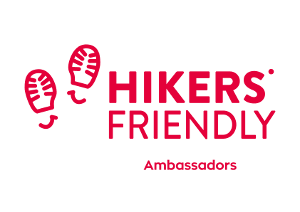 Athens, Greece - 21 November 2017: "Hikers' Friendly", an ecolabel for hiker-friendly hotels, and Trekking Hellas, Greece's largest and oldest adventure tour operator, have signed a cooperation agreement. Their joint mission is to 'enhance the hiking experience through the upgrade of services in each destination' recognising that a great hiking experience starts with great hospitality!
Trekking Hellas has thus become the 1st "Hikers' Friendly Ambassador". Following new trends in the tourism industry and the needs of the modern hiker for specialised accommodation, Trekking Hellas Group undertakes to support the well-being of the hikers, the promotion of hiking activities and the development of responsible tourism in each destination.
Read more: Hikers' Friendly ecolabel to cooperate with leading Greek Adventure Tour Operator, Trekking Hellas
Written by

Delft University of Technology
Delft, The Netherlands - 14 November 2017: In the year 2100, the world's population will be flying nine times as many kilometres as in 2015, and the average travel distance for all tourist journeys is set to double over the same period. Aviation, 90% of which is tourism, will not be able to escape a severe reduction in growth, or even no growth, if we are to meet the climate targets. This conclusion is drawn by Paul Peeters, who will be awarded his PhD for his thesis on this subject at TU Delft on Wednesday 15 November.
Read more: New research argues that Paris climate targets are unrealistic due to global tourism's CO2 emissions growth
Written by

ECOCLUB
Washington DC, 1 November 2017 - Every year, the Center for Responsible Travel (CREST), working with leading tourism organizations and institutions, publishes what's come to be known in the shorthand as "Trends & Statistics," a compilation of facts, quotations, data, and resources designed to advance the practice of responsible travel worldwide. This year, in recognition of the United Nations naming 2017 as the International Year of Sustainable Tourism for Development, CREST has modeled the content after the Year's five "pillars" created by the UN World Tourism Organization (UNWTO).
Read more: New CREST Report - The Case for Responsible Travel