Member News
Written by

Freya Higgins-Desbiolles
Tourism Alert & Action Forum - "Salvador Statement on Just Tourism", March 18th 2018
Following on from the meeting of the Tourism Advocacy and Action Forum (TAAF) in 2014 in Istanbul, Turkey, a group of activists and representatives of organization working on tourism issues met at Salvador, Brazil in March, 2018 in a side event to the World Social Forum (WSF). The WSF ran under the theme "To resist is to create, to resist is to transform!" and the TAAF took inspiration on resistance and transformations in tourism.
Amending our name to the Tourism Alert and Action Forum, our group of activists and representatives: reaffirmed our commitment to the principles of the Istanbul Statement and considered the experiences of communities suffering the negative impacts of tourism policies and projects that are included within the imposition of models of hegemonic development. We also recognized that tourism works together with the execution of mining, oil, energy, forestry, marine resources extraction, bioprospecting, privatization of lands, water, goods, public services and cuts or violates human rights extensively.
Written by

Jem Winston
Newfoundland Estate, Dominica - 9 December 2017: 3 Rivers Eco Lodge, Dominica is proud and delighted to announce to our Ecoclub community that we are open for business following the passage of Hurricane Maria. We wish to thank all our friends for your thoughts and support since Hurricane Maria devastated Dominica on September 18th, 2017. Everyone connected with the lodge is safe, although the Eco lodge and the entire island took a severe beating. Our thoughts are with those who fared even worse than us.
Here at 3Rivers & Rosalie forest Eco lodge the process of cleaning up and repairing and rebuilding is progressing well, and we are looking positively forward. We are delighted to report that we are open and can receive understanding guests, and offer a still wonderful stay on our beautiful, though changed, island. Although we lost the most of our dormitory and dining room/education centre, our cottages were only slightly damaged. Two have some twisted windows and doors which we have temporarily fixed so they function. And our ocean view cottage lost a part of its roof but it's covered, dry, usable and almost finished fixing completely. The island-wide shortage of screws, nails and other hardware does mean we can only progress slowly, but every day sees improvements.
Read more: Dominica: 3 Rivers Eco Lodge Reopens, Raises Funds for Local Community hit by Hurricane Maria
Written by

ECOCLUB
December 6, 2017 - Stockholm, Sweden: In an open letter, 56 travel, ecotourism and guide companies demand that all remaining high conservation value forests in Sweden must be protected. The companies are concerned about a number of biologically valuable forests which are planned to be felled by the Swedish FSC-certified forest companies Sveaskog, Stora Enso and SCA. Nature-based tourism has an annual turnover of several billions of SEK, and it is on the uprise. Many global travellers specifically visit Sweden to explore the nature., Sweden is known for its rivers, lakes, mountains and deep forests which also appeals to other types of tourism.
Read more: Ecotourism Companies Protest against Forest Destruction in Sweden
Written by

Hikers' Friendly Press Release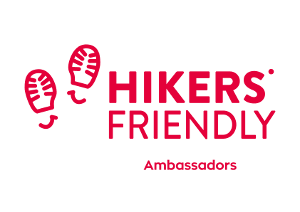 Athens, Greece - 21 November 2017: "Hikers' Friendly", an ecolabel for hiker-friendly hotels, and Trekking Hellas, Greece's largest and oldest adventure tour operator, have signed a cooperation agreement. Their joint mission is to 'enhance the hiking experience through the upgrade of services in each destination' recognising that a great hiking experience starts with great hospitality!
Trekking Hellas has thus become the 1st "Hikers' Friendly Ambassador". Following new trends in the tourism industry and the needs of the modern hiker for specialised accommodation, Trekking Hellas Group undertakes to support the well-being of the hikers, the promotion of hiking activities and the development of responsible tourism in each destination.
Read more: Hikers' Friendly ecolabel to cooperate with leading Greek Adventure Tour Operator, Trekking Hellas
Written by

CREST
Washington DC, 1 November 2017 - Every year, the Center for Responsible Travel (CREST), working with leading tourism organizations and institutions, publishes what's come to be known in the shorthand as "Trends & Statistics," a compilation of facts, quotations, data, and resources designed to advance the practice of responsible travel worldwide. This year, in recognition of the United Nations naming 2017 as the International Year of Sustainable Tourism for Development, CREST has modeled the content after the Year's five "pillars" created by the UN World Tourism Organization (UNWTO).
Read more: New CREST Report - The Case for Responsible Travel
Written by

IJCHM
Sustainability and Corporate Social Responsibility in Hospitality and Tourism
Special issue call for papers from International Journal of Contemporary Hospitality Management
Guest Editors
Babak Taheri, Heriot-Watt University: Edinburgh, UK, This email address is being protected from spambots. You need JavaScript enabled to view it.
Kevin O'Gorman, Dubai, UAE and Putrajaya, Malaysia
Juliette Wilson, University of Strathclyde, UK
Editor-in-Chief
Fevzi Okumus, University of Central Florida, USA, This email address is being protected from spambots. You need JavaScript enabled to view it.
Sustainability and Corporate Social Responsibility (CSR) in hospitality and tourism is laden with contradictions. From the simple "carbon offsetting" of budget flights to the warning from the Maldivian Government that their country will disappear due to rising water levels whilst also building, in one year, at least seven additional airports to service their resort islands. The academic literature does not always help; the continually inconclusive or contradictory findings of financial impact studies, often meaningless CSR reporting, and consumer cynicism over perceived "green-washing" activities (Farrington et al., 2017) further contribute to the lack of clarity in this area.
Read more: Sustainability & Corporate Social Responsibility in Hospitality & Tourism, Call for Papers
Written by

Equatorbanksact.org
This October 23-25, 91 banks will meet in São Paulo, Brazil to discuss their social and environmental commitments under the so-called Equator Principles, a set of rules guiding which big infrastructure projects they will and won't finance.
Now is the time for them to act on their supposed principles. They must stop financing climate change and respect Indigenous peoples' rights. Sign now to demand that they make commitments to change.
These "Equator banks" have all promised to avoid or minimize the social, environmental and climate impacts of such projects, and to respect the rights and interests of Indigenous communities affected by them. However...
These Principles for banks to follow sound good – but they're not working.
Read more: Online Petition: Tell Big Banks to stop financing climate disasters and respect indigenous rights
Written by

GSTC
September 14, 2017 – The Global Sustainable Tourism Conference 2017 in Aysén, Chile (GSTC2017Aysen), brought together 250 delegates from 29 countries, as well as thousands of viewers joining the live broadcast of the conference.
The Conference focused on "Sustainable Destinations", and the application of the GSTC Destination Criteria, with a focused panel of representatives from destinations that apply the GSTC Destination Criteria: Rosa Harris, Director of Tourism - Cayman Islands; Beatriz Barreal, Founder & General Manager - Sustainable Riviera Maya (Mexico); Dawson Ramsden, Ecotourism Marketing Executive - Botswana Tourism Organisation;  Eduardo Gomez, Director Regional - Sernatur Los Lagos (Chile); and Tamara Ullrich, Board Member - ZOIT Cchellenko (Chile). Other topics included tourism and climate change (adaptation and mitigation strategies); marketing sustainable tourism; sustainable visitor management; indigenous tourism; sustainable food in the tourism industry; and more. Simultaneous translation was provided in English and Spanish.
Read more: Global Sustainable Tourism Conference 2017 in Aysen, Chile brings Sustainable Destinations a step closer
Written by

SEE Turtles
Beaverton, OR, United States - 3 May 2017: One tourist at a time can help save the critically endangered hawksbill sea turtle from extinction. A report on a recently concluded three-month survey of nine countries in Latin America and the Caribbean identified more than 10,000 turtleshell items for sale at more than 200 souvenir shops and vendors, representing more than 30 percent of places visited. Though the international trade of hawksbill turtleshell has declined over the past few decades, this report shows that strong demand for these products continues in the region, which has a significant impact on efforts to recover the species.
Read more: Survey finds one in three souvenir shops sell illegal products made of turtleshell