Ecotourism News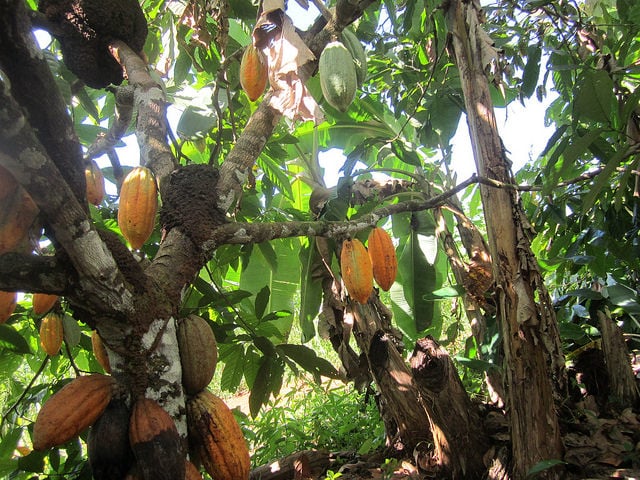 By Mario Osava
MEDICILÂNDIA, Brazil, Jun 11 (IPS) - "Now we realise what a paradise we live in," said Darcirio Wronski, a leader of the organic cacao producers in the region where the Trans-Amazonian highway cuts across the Xingú river basin in northern Brazil.
Besides cacao, on their 100 hectares of land he grows bananas, passion fruit, cupuazú (Theobroma grandiflorum), pineapples and other native or exotic fruit with which his wife, Rosalina Brighanti, makes preserves that she sells as jams or jellies or uses as filling in homemade chocolate bars that she and her assistants make.
All of the products are labeled as certifiably organic.
But the situation they found in the 1970s was more like hell than paradise, they said, when they migrated separately from southern Brazil to Medicilândia, a town known as the "capital of cacao", where they met, married in 1980 and had four children, who work with them on the farm.
They were drawn to the Amazon rainforest by misleading ads published by the then military dictatorship, which promised land with infrastructure and healthcare and schools in settlements created by the National Institute of Colonisation and Agrarian Reform.
The aim was to populate the Amazon, which the de facto government considered a demographic vacuum vulnerable to invasions from abroad or to international machinations that could undermine Brazil's sovereignty over the immense jungle with its rivers and possible mineral wealth.
The Trans-Amazonian highway, which was to run 4,965 km horizontally across the country from the northeast all the way to the west, was to link the rainforest to the rest of the nation. And thousands of rural families from other regions settled along the road.
The unfinished highway, unpaved and without proper bridges, became impassable along many stretches, especially in the rainy season. The settlers ended up isolated and abandoned, practically cut off from the rest of the world, and large swathes of land were deforested.
Medicilândia is a product of that process. The city's name pays homage to General Garrastazú Médici, president from 1969 to 1974, who inaugurated the Trans-Amazonian highway in 1972. The town emerged on kilometer 90 of the highway, and was recognised in 1989 as a municipality, home today to some 29,000 people.
"For the pioneers of the colonisation process it was torture, there was nothing to buy or sell here," said 55-year-old Rosalina Brighanti, who everyone knows as Doña Rosa. "Some foods we could only get in Altamira, 100 km away along an unpaved road."
Her husband Wronski, originally from the southern state of Santa Catarina, where his father had a small farm, impossible to divide between 10 sons and daughters, followed "the Amazonian dream."
After running into failure with traditional crops like rice and beans, Wronski ended up buying a farm and planting cacao, a local crop encouraged by the government by means of incentives.
His decision to go organic accelerated the reforestation of his land, where sugarcane used to grow.
Cacao is increasingly looking like an alternative for the generation of jobs and incomes to mitigate local unemployment once construction is completed on the giant Belo Monte hydropower dam on the Xingú river, near Altamira, the capital of the region which encompasses 11 municipalities.
The dam's turbines will gradually begin operating, from this year to 2019.
The Belo Monte construction project has drawn labour power away from cacao production. "That has caused the loss of 30 percent of Medicilândia's cacao harvest this year," Wronski told IPS during a tour of his farm.
"I know a family that has 70,000 cacao plants, whose son is working on Belo Monte and not in the harvest," the 64-year-old farmer said.
The hope is that workers will return to the cacao crop once large numbers of people start to be laid off as the construction of the dam comes to a close. For routine maintenance of the plants, only the families who live on the farms are needed, but additional workers are necessary at harvest time.
Wronski and his wife Brighanti don't have a seasonal labour problem. Six families – some of them relatives and others sharecroppers – live on their farm and take care of the cacao trees in exchange for half of the harvest.
They also hire seasonal workers from a nearby rural village where some 40 families live, most of whom do not grow their own crops.
Cacao farms employ large numbers of people because "the work is 100 percent manual; there are no machines to harvest and smash the beans," local agricultural technician Alino Zavarise Bis, with the Executive Commission of the Cacao Cultivation Plan (CEPLAC), a state body that provides technical assistance and does research, told IPS.
Besides providing jobs and incomes for people in the countryside, cacao farming drives reforestation. Two-thirds of the population of the municipality of Medicilândia is still rural, and a view from the air shows that it has conserved the native forests.
That is because cacao trees need shade from taller trees. When the bushes are still small, banana trees are used for shade – which has led to a major increase in local production of bananas.
"We have the privilege of working in the shade," joked Jedielcio Oliveira, sales and marketing coordinator of the Organic Production Programme carried out in the Trans-Amazonian/Xingú region by CEPLAC, other national institutions and the German Technical Cooperation Agency (GTZ).
But organic production is still small-scale, accounting for just one percent of total cacao output in the Amazon state of Pará, where Medicilândia is located.
"That's around 800,000 tons a year of cacao beans grown by a niche of 120 families, grouped in six cooperatives," said Bis.
Wronski presides over one of them, the Organic Production Cooperative of Amazonia, and he was just elected to head the Central Cooperative, recently created to coordinate the activities of the six organic cacao cooperatives, including marketing and sales.
"Organic cacao farmers are different – they are more aware of the need to preserve the environment, more focused on sustainability," said CEPLAC's Bis. "While conventional farmers are looking at productivity and profits, organic growers are interested in taking care of the family's health and well-being, and preserving nature, although without ignoring profit margins, since they get better prices."
New members have to be invited by a member of one of the cooperatives and approved in assembly, "and the process of conversion to organic takes three years, which is the time needed to detoxify the soil from the effects of chemical fertilisers and poisons," he said.
"The entire production system has to be organic, and not just the final product," another cacao producer, Raimundo Silva from Uruará, a municipality to the west of Medicilândia, who is responsible for commercial operations in the new Central Cooperative, told IPS.
Organic cacao from Pará supplies, for example, the Austrian firm Zotter Chocolate, which boasts 365 different flavours and sells only organic, fair trade chocolate. Among its clients in Brazil is Harald, which exports chocolates to more than 30 countries, and Natura Cosméticos.
The industry in general, although it prefers the more abundant and less costly standard cacao butter, also adds the richer organic cacao to produce the best quality chocolates.
Conventional cacao, which uses pesticides and other chemical products, is still predominant in Pará. A small chocolate factory, Cacauway, was founded in 2010 in Medicilândia by the Trans-Amazonian Agroindustrial Cooperative, which groups traditional producers of non-organic cacao.
"The future of cacao is in Pará, which has favourable conditions for production, like abundant rains, fertile soil, and family farmers who live on the land, unlike the large landowners who live in the cities," said Bis.
Pará is surpassed by another northern state, Bahia, which accounts for two-thirds of national cacao production. But productivity in Pará averages 800 kg per tree – double the productivity of Bahia, the expert noted.
And cacao trees in the Amazon rainforest are more resistant to witch's broom, a fungus that reduced the harvest in Bahia by 60 percent in the 1990s. At the time, Brazil was the world's second-biggest producer, but it fell to sixth place, behind countries of West Africa, Indonesia and even neighbouring Ecuador.
This article forms part of a reporting series conceived in collaboration with Ecosocialist Horizons. Edited by Estrella Gutiérrez/Translated by Stephanie Wildes
All rights reserved, IPS – Inter Press Service (2015)
Details

Written by

Mario Osava

Hits: 1847
By Kenton X. Chance
KINGSTOWN, May 14 (IPS) - For 32 years, Joel Poyer, a forest technician, has been tending to the forest of St. Vincent and the Grenadines.
His job allows him a unique view of what is taking place in the interior of this volcanic east Caribbean nation, where the landscape is mostly an alternation of deep gorges and high mountains.
Poyer, a 54-year-old social and political activist and trade unionist, is hoping that during the 18 months before he retires he can get the government and people of St. Vincent and the Grenadines to focus on how human activities on the nation's beaches and in its forest, are exacerbating the impact of climate change.
"Right now, it's like a cancer eating from the inside," he tells IPS of the action of persons, many of them illegal marijuana growers, who clear large swaths of land for farming then abandon them after a few years and start the cycle again.
Over the past few years, extreme weather events have shown the people of St. Vincent and the Grenadines how activities happening out of sight in the forest can have devastating impact on coastal and other residential areas.
Three extreme weather events since 2010 have left total loss and damage of 222 million dollars, about 60 per cent of the gross domestic product.
In October 2010, Hurricane Tomas left 24 million dollars in damage, including damage to 1,200 homes that sent scores of persons into emergency shelter.
The hurricane also left significant damage to agriculture, including the destruction of 98 per cent almost all of the nation's banana and plantain trees, cash crops for many farm families.
In April 2011, heavy rains resulted in landslides and caused rivers to overflow their banks and damage to some 60 houses in Georgetown on St. Vincent's northeastern coast.
In addition to the fact that the extreme weather event occurred during the traditional dry season and left thirty-two million dollars worth of damage, Vincentians were surprised by the number of logs that the raging waters deposited into the town.
On December 24, 2013, unseasonal heavy rains triggered landslides and floods, resulting in 122 million dollars in damage and loss.
Again, resident were surprised by the number of logs that floodwaters had deposited into towns and villages and the ways in which these logs became battering rams, damaging or destroying houses and public infrastructure.
Not many of the trees, however, were freshly uprooted. They were either dry whole tree trunks or neatly cut logs.
"We have to pay attention to what is happening in the forest," Prime Minister Ralph Gonsalves told the media after the extreme weather event of December 2013.
"If we are seeing these logs in the lower end, you can imagine the damage in the upper end," he said, adding that the Christmas Eve floods had damaged about 10 per cent of the nation's forest.
"And if those logs are not cleared, and if we don't deal properly with the river defences in the upper areas of the river, we have a time bomb, a ticking time bomb, because when the rains come again heavily, they will simply wash down what is in the pipeline, so to speak, in addition to new material that is to come," Gonsalves said.
Almost one and a half years after the Christmas disaster, Gonsalves tells IPS a lot of clearing has been taking place in the forest.
"And I'll tell you, the job which is required to be done is immense," he says, adding that there is also a challenge of persons dumping garbage into rivers and streams, although the government collects garbage in every community across the country.
The scope of deforestation in St. Vincent and the Grenadines is extensive. In some instances, persons clear up to 10 acres of forest for marijuana cultivation at elevations of over 3,000 feet above sea level, Poyer tells IPS.
"Some of them may cultivate using a method that is compatible, whereby they may leave trees in strategic areas to help to hold the soil together and attract rain. Other will just clear everything, as much as five to ten acres at one time for marijuana," he explains.
But farmers growing legal produce, such a vegetables and root crops, also use practices that make the soils more susceptible to erosion at a time when the nation is witness longer, drier periods and shorter spells of more intense rainfall.
Many farmers use the slash and burn method, which purges the land of many of its nutrients and cause it to become lose. Farmers will then turn to fertilisers, which increases production costs.
"When they realise that it is costing them more for input, they will abandon those lands. In abandoning these lands, these lands being left bare, you have erosion taking place. You may have gully erosion, landslides," Poyer tells IPS.
He says that sometime access to these lands is so difficult that reforestation is very costly.
"Sometimes we will have to put in check dams to try to reduce the erosion and allow it to come under vegetation naturally and hope and pray that in two years when it begins to come under vegetation that someone doesn't do the very same thing that had happened two years prior," he explains.
As climate change continues to affect the Caribbean, countries of the eastern Caribbean are seeing longer dry spells and more droughts, as is the case currently, which has led to a shortage of drinking water in some countries.
Emergency management officials in St. Vincent and the Grenadines have warned that the rainy season is expected to begin in July, at least four weeks later than is usually the case. Similar warnings have been issued across the region.
This makes conditions rife for bush fires in a country where the entire coastline is a fire zone because of the type of vegetation.
The nation's fire chief, Superintendent of Police Isaiah Browne, tells IPS that this year fire-fighters have responded to 32 bush fires, compared to 91 in all of 2014.
In May alone, they have responded to 20 bush fires many of them caused by persons clearing lands for agriculture.
Poyer tells IPS that in addition to the type of vegetation along the coast, a lot of trees in those areas have been removed to make way for housing and other developments.
"And that also has an impact on the aquatic life," he says. "That is why sometimes we hardly see any fish along the coastline, because there are no trees to cool the water for the algae to get food."
Poyer's comments echo a warning by Susan Singh-Renton, deputy executive director of the Caribbean Regional Fisheries Mechanism, who says that as the temperature of the Caribbean Sea rises, species of fish found in the region, important proteins sources, may move further northward.
The effects of bush fires, combined with the severe weather resulting from climate change, have had catastrophic results in St. Vincent.
Among the 12 persons who died in the Christmas 2013 floods and landslides were five members of a household in Rose Bank, in north-western St. Vincent, who died when a landslide slammed into their home.
"The three specific areas in Rose Bank where landslides occurred in in the 2013 floods were three of the areas where fires were always being lit," Community activist Kennard King tells IPS, adding that there were no farms on those hillsides.
"It did affect the soil because as the bush was being burnt out, the soil did get loose, so that when the flood came, those areas were the areas that had the landslide," says King, who is president of the Rose Bank Development Association.
As temperatures soar and rainfall decreases, the actions of Vincentians along the banks of streams and rivers are resulting in less fresh water in the nation's waterways.
"The drying out of streams in the dry season is also a result of what is taking place in the hills, in the middle basin and along the stream banks," Poyer tells IPS.
"Once you remove the vegetation, then you open it up to the sun and the elements that will draw out a lot of the water, causing it to vaporise and some of the rivers become seasonal," he explains.
St. Vincent and the Grenadines has had to spend millions of dollars to protect coastal areas and relocate persons affected by rising sea, as was the case in Layou, a town on the south-western coast, where boardwalk knows stands where house once stood for generations.
Stina Herberg, principal of Richmond Vale Academy in north-western St. Vincent has seen the impact of climate change on the land- and seascape since she arrived in St. Vincent in 2007.
"Since I came here in 2007, I have seen a very big part of our coastline disappear. … The road used to go along the beach, but at a point we had really bad weather and that whole road disappeared. So we got like five metres knocked off our beach. So that was a first warning sign," she tells IPS.
Richmond Vale Academy runs a Climate Compliance Conference, where new students join for up to six months and take part in a 10-year project to help the people in St. Vincent adapt to the challenges of global warming and climate change.
"We had trough system on the 24th December 2013, and that a took a big bite out of our football field. Maybe 10 per cent, 15 per cent of that football field was just gone in the trough system. … We have been observing this, starting to plant tree, getting more climate conscious, living the disasters through," she says.
The academy recently joined with the Police Cooperative Credit Union to plant 100 trees at Richmond Beach, which has been severely impacted by climate change.
"They will prevent erosion, they will look more beautiful, they will motivate and mobilise people that they can see yes we can do something," Herberg tells IPS.
Edited by Kitty Stapp
All rights reserved, IPS – Inter Press Service (2015)
Details

Written by

Kenton X. Chance

Hits: 2065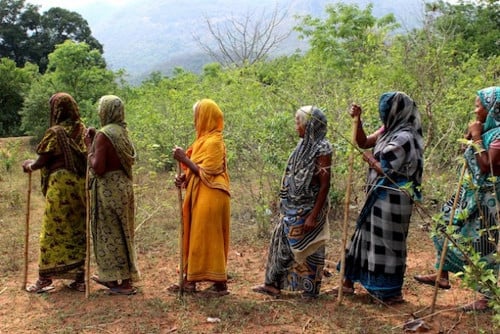 NAYAGARH, India, Apr 30 (IPS) - Kama Pradhan, a 35-year-old tribal woman, her eyes intent on the glowing screen of a hand-held GPS device, moves quickly between the trees. Ahead of her, a group of men hastens to clear away the brambles from stone pillars that stand at scattered intervals throughout this dense forest in the Nayagarh district of India's eastern Odisha state.
The heavy stone markers, laid down by the British 150 years ago, demarcate the outer perimeter of an area claimed by the Raj as a state-owned forest reserve, ignoring at the time the presence of millions of forest dwellers, who had lived off this land for centuries.
Pradhan is a member of the 27-household Gunduribadi tribal village, working with her fellow residents to map the boundaries of this 200-hectare forest that the community claims as their customary land.
It will take days of scrambling through hilly terrain with government-issued maps and rudimentary GPS systems to find all the markers and determine the exact extent of the woodland area, but Pradhan is determined.
"No one can cheat us of even one metre of our mother, the forest. She has given us life and we have given our lives for her," the indigenous woman tells IPS, her voice shaking with emotion.
Unfolding out of sight and out of mind of India's policy-making nucleus in the capital, New Delhi, this quiet drama – involving the 275 million people who reside in or on the fringes of the country's bountiful forests – could be the defining struggle of the century.
At the forefront of the movement are tribal communities in states like Odisha who are determined to make full use of a 2012 amendment to India's Forest Rights Act (FRA) to claim titles to their land, on which they can carve out a simple life, and a sustainable future for their children.
One of the most empowering provisions of the amended FRA gave forest dwellers and tribal communities the right to own, manage and sell non-timber forest products (NTFP), which some 100 million landless people in India depend on for income, medicine and housing.
Women have emerged as the natural leaders of efforts to implement these legal amendments, as they have traditionally managed forestlands, sustainably sourcing food, fuel and fodder for the landless poor, as well as gathering farm-fencing materials, medicinal plants and wood to build their thatched-roof homes.
Under the leadership of women like Pradhan, 850 villages in the Nayagarh district of Odisha state are collectively managing 100,000 hectares of forest land, with the result that 53 percent of the district's land mass now has forest cover.
This is more than double India's national average of 21 percent forest cover.
Overall, 15,000 villages in India, primarily in the eastern states, protect around two million hectares of forests.
When life depends on land
According to the latest Forest Survey of India, the country's forest cover increased by 5,871 square km between 2010 and 2012, bringing total forest cover to 697,898 sq km (about 69 million hectares).
Still, research indicates than every single day, an average of 135 hectares of forestland are handed over to development projects like mining and power generation.
Tribal communities in Odisha are no strangers to large-scale development projects that guzzle land.
Forty years of illegal logging across the state's heartland forest belt, coupled with a major commercial timber trade in teak, sal and bamboo, left the hilltops bald and barren.
Streams that had once irrigated small plots of farmland began to run dry, while groundwater sources gradually disappeared. Over a 40-year period, between 1965 and 2004, Odisha experienced recurring and chronic droughts, including three consecutive dry spells from 1965-1967.
As a result of the heavy felling of trees for the timber trade, Nayargh suffered six droughts in a 10-year span, which shattered a network of farm- and forest-based livelihoods.
Villages emptied out as nearly 50 percent of the population fled in search of alternatives.
"We who stayed back had to sell our family's brass utensils to get cash to buy rice, and so acute was the scarcity of wood that sometimes the dead were kept waiting while we went from house to house begging for logs for the funeral pyre," recalls 70-year-old Arjun Pradhan, head of the Gunduribadi village.
As the crisis escalated, Kesarpur, a village council in Nayagarh, devised a campaign that now serves as the template for community forestry in Odisha.
The council allocated need-based rights to families wishing to gather wood fuel, fodder or edible produce. Anyone wishing to fell a tree for a funeral pyre or house repairs had to seek special permission. Carrying axes into the forest was prohibited.
Villagers took it in turns to patrol the forest using the 'thengapali' system, literally translated as 'stick rotation': each night, representatives from four families would carry stout, carved sticks into the forest. At the end of their shift, the scouts placed the sticks on their neighbours' verandahs, indicating a change of guard.
The council imposed strict yet logical penalties on those who failed to comply: anyone caught stealing had to pay a cash fine corresponding to the theft; skipping a turn at patrol duty resulted in an extra night of standing guard.
As the forests slowly regenerated, the villagers made additional sacrifices. Goats, considered quick-cash assets in hard times, were sold off and banned for 10 years to protect the fresh green shoots on the forest floor. Instead of cooking twice a day, families prepared both meals on a single fire to save wood.
From deforestation to 'reforestation'
Some 20 years after this 'pilot' project was implemented, in early April of 2015, a hill stream gurgles past on the outskirts of Gunduribadi, irrigating small farms of ready-to-harvest lentils and vegetables.
Under a shady tree, clean water simmers four feet below the ground in a newly dug well; later in the evening, elderly women will haul bucketfuls out with ease.
Manas Pradhan, who heads the local forest protection committee (FPC), explains that rains bring rich forest humus into the 28 hectares of farmland managed by 27 families. This has resulted in soil so rich a single hectare produces 6,500 kg of rice without chemical boosters – three times the yield from farms around unprotected forests.
"When potato was scarce and selling at an unaffordable 40 rupees (65 cents) per kg, we substituted it with pichuli, a sweet tuber available plentifully in the forests," Janha Pradhan, a landless tribal woman, tells IPS, pointing out a small heap she harvested during her patrol the night before.
"We made good money selling some in the town when potato prices skyrocketed a few months back," she adds. In a state where the average earnings are 40 dollars per month, and hunger and malnutrition affects 32 percent of the population – with one in two children underweight – this community represents an oasis of health and sustenance in a desert of poverty.
At least four wild varieties of edible leafy greens, vine-growing vegetables like spine gourd and bamboo shoots, and mushrooms of all sizes are gathered seasonally. Leaves that stem bleeding, and roots that control diarrhoea, are also sustainably harvested from the forest.
Reaping the harvest of community management
But the tranquility that surrounds the forest-edge community belies a conflicted past.
Eighty-year-old Dami Nayak, ex-president of the forest protection committee for Kodallapalli village, tells IPS her ancestors used to grow rain-fed millet and vegetables for generations in and around these forests until the Odisha State Cashew Development Corporation set its sights on these lands over 20 years ago.
Although not a traditional crop in Odisha, the state corporation set up cashew orchards on tribal communities' hill-sloping farming land in 22 of the state's 30 districts.
When commercial operations began, landless farmers were promised an equal stake in the trade.
"But when the fruits came, they not only auctioned the plantations to outsiders, but officials also told us we were stealing the cashews – not even our goats could enter the orchards to graze," Nayak recounts.
"Overnight we became illegal intruders in the forestland that we had lived in, depended on and protected for decades," she laments.
With over 4,000 trees – each generating between eight and 10 kg of raw cashew, which sells for roughly 0.85 dollars per kilo – the government was making roughly 34,000 dollars a year from the 20-hectare plantation; but none of these profits trickled back down to the community.
Furthermore, the state corporation began leasing whole cashew plantations out to private bidders, who also kept the profits for themselves.
Following the amendment to the Forest Rights Act in 2012, women in the community decided to mobilise.
"When the babus [officials] who had secured the auction bid arrived we did not let them enter. They called the police. Our men hid in the jungles because they would be beaten and jailed but all they could do was threaten us women," Nayak tells IPS.
"Later we nailed a board to a tree at the village entrance road warning anyone trespassing on our community forest that they would face dire legal consequences," she adds. Once, the women even faced off against the police, refusing to back down.
In the three years following this incident, not a single bidder has approached the community. Instead, the women pluck and sell the cashews to traders who come directly to their doorsteps.
Although they earn only 1,660 dollars a year for 25,000 kg – about 0.60 dollars per kilo, far below the market value – they divide the proceeds among themselves and even manage to put some away into a community bank for times of illness or scarcity.
"Corporations' officials now come to negotiate. From requesting 50 percent of the profit from the cashew harvest if we allow them to auction, they have come down to requesting 10 percent of the income. We told them they would not even get one rupee – the land is for community use," recounts 40-year-old Pramila Majhi who heads one of the women's protection groups that guards the cashew orchards.
It was a hard-won victory, but it has given hope to scores of other villages battling unsustainable development models.
Between 2000 and 2014, more than 25,000 hectares of forests in Odisha have been diverted for 'non-forest use', primarily for mining or other industrial activity.
In a state where 75 percent of the tribal population lives below the poverty line, the loss of forests is a matter of life and death.
According to the ministry of tribal affairs, the average earnings of a rural or landless family sometimes amount to nothing more than 13 dollars a month. With 41 percent of Odisha's women suffering from low body mass and a further 62 percent suffering from anaemia, the forests provide much-needed nutrition to people living in abject poverty.
Rather than ride a wave of destructive development, tribal women are charting the way to a sustainable future, along a path that begins and ends amongst the tress in the quiet of Odisha's forests.
Edited by Kanya D'Almeida
All rights reserved, IPS – Inter Press Service (2015)
Details

Written by

Manipadma Jena

Hits: 2190
RIO DE JANEIRO, Apr 24 (IPS) - Activists and local residents have brought legal action aimed at blocking the construction of a nearly 50 sq km port terminal in the Northeast Brazilian state of Bahia because of the huge environmental and social impacts it will have.
The biggest project of its kind in Brazil has given rise to several court battles. With a budget of 2.2 billion dollars, Porto Sul will be built in Aratiguá, on the outskirts of the city of Ilhéus, at the heart of the Cocoa Coast's long stretches of heavenly beaches, where the locals have traditionally depended on tourism and the production of cocoa for a living.
The courts have ordered four precautionary measures against the project, while civil society movements say they will not stop fighting the projected mega-port with legal action and protests.
The Porto Sul port complex will be financed by the Brazilian government, through its growth acceleration programme, which focuses largely on the construction of infrastructure.
Construction of the deepwater port and the complex will employ 2,500 people at its peak. But the project is staunchly opposed by locals and by social organisations because of what activists have described as the "unprecedented" environmental impact it will have.
Critics of the project have dubbed it the "Belo Monte of Bahia" – a reference to the huge hydroelectric dam being built on the Xingú river in the northern Amazon jungle state of Pará, which will be the third-largest in the world in terms of generation capacity.
Environmentalists protest that the new port terminal and its logistical and industrial zone will hurt an ecological corridor that connects two natural protected areas.
These are the 93-sq-km Sierra de Conduru State Park, which boasts enormous biodiversity in flora and fauna, and the 4.4-sq-km Boa Esperança Municipal Park in the urban area of Ilhéus, which is a refuge for rare species and a freshwater sanctuary.
Construction of the port complex "shows a lack of respect for the region's natural vocation, which is tourism and conservation. Since 2008 we have been fighting to show that the project is not viable," activist Maria Mendonça, president of the Nossa Ilhéus Institute, dedicated to social monitoring of public policies, told IPS.
Ilhéus, a city of 180,000 people, has the longest coastline in the state, and is famous as the scenario for several novels by renowned Bahia writer Jorge Amado, such as "Gabriela, Clove and Cinnamon".
The project's environmental impact study, carried out in 2013, identified 36 potential environmental impacts, 42 percent of which could not be mitigated. Some of them will affect marine species that will be driven away by the construction work, including dolphins and whales. The project will also kill fauna living on the ocean floor.
Aratiguá, the epicentre of the Porto Sul port, "is an important fishing location in the region, where more than 10,000 people who depend on small-scale fishing along a 10-km stretch of the shoreline clean their catch," Mendonça said.
An estimated 100 million tons of earth will be moved in this ecologically fragile region, where environmentalists are sounding the alarm while authorities and the company promise economic development and jobs, in a socioeconomically depressed area.
Social and environmental activist Ismail Abéde is one of 800 people living in the Vila Juerana coastal community, who will be displaced by the port complex project.
"The erosion will stretch 10 km to the north of the port, where we live, and the sea will penetrate up to 100 metres inland. It will be a catastrophe," Abéde complained to IPS.
He pointed out that the complex was originally to form part of the Projeto Pedra de Ferro project.
That project, operated by Bahia Mineração (Bamin), a national company owned by Eurasian Natural Resources Corporation (ENRC) and Zamin Ferrous, is to extract an estimated 20 million tons of iron ore a year in Caetité, a city of 46,000 people in the interior of the state.
The iron ore will be transported on a new 400-km Caetité-Ilhéus railway, built mainly to carry the mineral to Bamin's own shipping terminal in Porto Sul.
The mining project was granted an environmental permit in November 2012 and an operating license in June 2014.
Meanwhile, the Porto Sul complex received a building permit on Sep. 19, 2014, and construction is to begin within a year of that date at the latest. The complex is to be up and running by the end of 2019.
Porto Sul, the biggest port being built in Northeast Brazil and one of the largest logistical structures, will be the country's third-largest port,l moving 60 million tons in its first 10 years of activity.
The main connection with the complex will be by rail. But an international airport is also to be built in its area of influence, as well as new roads and a gas pipeline.
The interconnected Projeto Pedra de Ferro requires a 1.5 billion dollar investment, and the mine's productive potential is 398 million tons, which would mean a useful life of 20 years.
"The mine is not sustainable and the railway to carry the mineral to the port runs through protected areas and local communities," Mendonça complained.
Activists argue that iron ore dust, a toxic pollutant, will be spread through the region while it is transported, affecting cocoa crops and the rivers crossed by the railroad.
Abedé also protested the way the company has informed the families that will be affected by either of the two projects. He said neither the company nor the authorities have offered consultation or dialogue.
"The state can expropriate property when it is for the collective good, not for a private international company," he said.
The Eurasian Natural Resources Corporation (ENRC), a United Kingdom-based multinational, was delisted from the London Stock Exchange in November 2013, accused of fraud and corruption.
"We are preparing reports that we will present to public banks to keep them from financing the projects," said Abedé, referring to one of the measures the activists plan to take to fight the project, along with court action.
Bahia Mineração (Bamin) reported that until Porto Sul is operative, the Caetité mine will continue to produce a limited output of one million tons a year of iron ore.
According to Bamin, "the company will contribute to the social and economic development of Bahia and its population." It says the Projeto Pedra de Ferro project will create 6,600 jobs and estimates the company's total investment at three billion dollars in the mine and its terminal in the port complex.
Officials in the state of Bahia, which controls the Porto Sul project, reported that Brazil's environmental authority held 10 public hearings to discuss the port complex, and said that 17 sq km of the complex will be dedicated to conservation.
A communiqué by the Bahia state government stated that all of the families to be affected by the works are included in a programme of expropriation and resettlement. Indemnification payments began in the first quarter of this year.
Edited by Estrella Gutiérrez/Translated by Stephanie Wildes
 All rights reserved, IPS – Inter Press Service (2015)
Details

Written by

Fabiola Ortiz

Hits: 1364

About the Author
Pina Wu is an Environmental Services Professional based in Taipei, Taiwan.  Her specialties include Urban Planning, Community Engagement and International Development. She has a Master in Public Policy and Urban Planning from Harvard University and an M.S. in Building & Planning from National Taiwan University. She currently teaches Environmental Education and English for Tour Guiding in Wenshan and Tainan Community Colleges.
By Pina Wu, ECOCLUB.com Correspondent
Those who think of Taiwan as an agglomeration of crowded cities and bustling industries will be pleasantly surprised by its east coast with its diverse cultures, pristine beauty and rich biodiversity stretching 170 kilometres down the coast along the Pacific Ocean: sand and pebble beaches, shoreline reefs, inshore islands, and capes along with sea-eroded platforms, trenches and caves, idyllic fishing villages and rice paddies. The region is the homeland of the Amis, the most populous of the 14 officially recognised aboriginal tribes of Taiwan.
Details

Written by

Pina Wu

Hits: 1852
Read more: Makuta'ay Village, Tourism Development in an Indigenous Community of Taiwan
ST. JOHN'S, Antigua, Apr 15 (IPS) - Jabberwock beach, located on the northeastern coast of Antigua, features a mile-long white sand beach and is a favourite with locals and visitors alike.
But Freeston Williams, a resident who frequents the area for exercise and other recreational activities, is worried that the beach is quickly disappearing.
"I travel around the Jabberwock area on the northern side of the island and I notice the shoreline is coming in closer to the road which means that it's minimising the area we use for exercise," Williams told IPS."I am not sure what exactly is causing all this but sooner or later we will not have any beach left."
Antigua and Barbuda's chief environment officer Diann Black-Layne said the sea level is in fact rising and she is mobilising legislators and residents of the small island-nation to become "climate ready" by implementing national activities on climate change.
"In the past 10 years we have experienced three droughts in Antigua. The temperature of the Caribbean Sea will have summer temperatures all the time. This means hurricane season will be all year round," Black-Layne told IPS.
Pointing to the consequences of a two-degree C increase in global temperatures as outlined in the Intergovernmental Panel on Climate Change's (IPCC) Fifth Assessment Report (AR5), Black-Layne said there would be disruption of livelihoods in low-lying coastal zones and small island developing states and other small islands, due to storm surges, coastal flooding, and sea-level rise.
"For persons living in the tropics it will just be too hot, every building will have to be air-conditioned - schools, churches, clinics, prisons," she said.
"There would also be failure of infrastructure such as roads, seaports, airports and buildings; plants and animals, including humans, would die during periods of extreme heat; there will be a breakdown of agricultural systems resulting in food prices increasing; there will be insufficient access to drinking and irrigation water and reduced agricultural productivity; and tropical species of fish will move to cooler waters resulting in a reduction of fishing in the Caribbean."
Tourism is the mainstay of the economy of Antigua and Barbuda and is the leading sector in terms of providing employment and creating foreign exchange. But the outlook for reefs in this tourism-dependent nation is also grim.
At around 1.5 degrees C, about 89 percent of coral reefs are projected to experience severe bleaching; at two degrees C, up to 100 percent of coral reefs are projected to experience severe bleaching by the 2050s; and around four degrees C, virtually all coral reefs would be subjected to severe bleaching events annually.
Signing the Copenhagen Accord in 2009, world leaders agreed to keep temperature increases resulting from heat-trapping emissions to less than two degrees C, a target aimed at limiting dangerously disruptive climate impacts.
A policy target informed by science, two degrees C is the formally codified benchmark, the line in the sand by which nations have agreed to measure collective success in providing generations to come with a secure climate future.
The IPCC said global average surface temperatures have risen about 0.85 degrees C since 1900 and cumulative emissions of CO2 largely determine global mean surface warming by the late 21st century and beyond. It finds that having a greater than 66 percent probability of keeping warming caused by CO2 emissions alone to below two degrees C requires limiting total further emissions to between 370-540 gigatonnes of carbon (GtC).
At current rates of CO2 emissions (about 9.5 GtC per year), the world will hurtle past the two C carbon budget in less than 50 years. And this conservatively assumes that emissions rates don't continue on their current upward trajectory of 3 percent per year.
In a bid to increase awareness of climate change here, the Organisation of Eastern Caribbean States (OECS) is spearheading a two-day workshop Apr. 14-15 under its Rallying the Region to Action on Climate Change (RRACC) project, an initiative funded by the United States Agency for International Development (USAID).
An OECS official said participants are being updated on the current awareness levels on the island and will brainstorm to determine ways to increase the nation's consciousness. Participants are drawn from the sectors most affected by climate change.
"It will specifically seek to discuss the climate ready campaign which is currently ongoing, including results of a Knowledge, Attitude and Practice (KAP) survey on climate change awareness in the OECS," OECS Communication Specialist Tecla Fontenard told IPS.
"We have data that shows what levels of awareness people already have and where the gaps are and we also have data from Antigua. The workshop will also determine priorities for a communication action plan for Antigua that considers critical climate change issues in four major sectors – agriculture, tourism, marine and coastal as well as the water sector."
Antigua and other countries in the OECS have a heightened vulnerability to many of the economic and environmental pressures that are emerging globally. This vulnerability, coupled with fragile natural and cultural assets and inherent social challenges, presents a special urgency to the sustainable development goals of the region.
Climate change, one of the most significant ongoing challenges to countries in the OECS, is forecast to have devastating environmental, social and economic consequences on OECS countries and Black-Layne said the administration of Prime Minister Gaston Browne will have to develop adaptation strategies, during the next two terms, in order to address several issues including sea level rise and salt water intruding below the island to affect all wells.
"A significant 100 percent of potable water will have to come from desalination, the conch industry will be damaged because of ocean acidification and fisher folk will have to adapt and move into other areas of work," she said.
But Black-Layne said all is not lost.
"From the Environment Division perspective, when you hear the pronouncements and the predicted impacts of climate change on our country it's not very encouraging. In fact it's very depressing and the temptation would be to say what's the point of doing what we're doing," she said.
"But we believe that there is always a point of redemption and I don't think we've gone beyond that point."
Edited by Kitty Stapp
All rights reserved, IPS – Inter Press Service (2015)
Details

Written by

Desmond Brown

Hits: 1491
CHITWAN, Nepal, Apr 11 (IPS) - At dusk, when the early evening sun casts its rays over the lush landscape, the Chitwan National Park, a UNESCO World Heritage Site about 200 km south of Nepal's capital, Kathmandu, is a place of the utmost tranquility.
As a flock of the endangered lesser adjutant stork flies over the historic Narayani River, a left bank tributary of the Ganges in India, this correspondent's 65-year-old forest guide Jiyana Mahato asks for complete silence: this is the time of day when wild animals gather near the water. Not far away, a swamp deer takes its bath at the river's edge.
"The site of humans drives them away," explains Mahato, a member of the Tharu indigenous ethnic group who play a key role in supporting the government's wildlife conservation efforts here.
"We need to return now," he tells IPS. The evening is not a safe time for humans to be wandering around these parts, especially now that the country's once-dwindling tiger and rhinoceros populations are on the rise.
Mahato is the ideal guide. He has been around to witness the progress that has been made since the national park was first established in 1963, providing safe haven to 56 species of mammals.
Today, Chitwan is at the forefront of Nepal's efforts to conserve its unique biodiversity. Earlier this year, it became the first country in the world to implement a new conservation tool, created by the World Wildlife Fund (WWF), known as the Conservation Assured | Tiger Standard (CA|TS).
Established to encourage effective management and monitoring of critically endangered species and their habitats, CA|TS has received endorsement from the likes of the International Union for Conservation of Nature (IUCN) and the Global Tiger Forum, who intend to deploy the tool worldwide as a means of achieving global conservation targets set out in the United Nations Convention on Biological Diversity (CBD).
Experts say that the other 12 Tiger Range Countries (TRCs) should follow Nepal's example. This South Asian nation of 27 million people had a declining tiger population – just 121 creatures – in 2009, but intense conservation efforts have yielded an increase to 198 wild tigers in 2013, according to the National Biodiversity Strategy and Action Plan 2014-2020.
Indeed, Nepal is leading the way on numerous conservation fronts, both in the region and worldwide. With 20 protected zones covering over 34,000 square km – or 23 percent of Nepal's total landmass – it now ranks second in Asia for the percentage of protected surface area relative to land size. Globally it ranks among the world's top 20 nations with the highest percentage of protected land.
In just eight years, between 2002 and 2010, Nepal added over 6,000 square km to its portfolio of protected territories, which include 10 national parks, three wildlife reserves, one hunting reserve, six conservation areas and over 5,600 hectares of 'buffer zone' areas that surround nine of its national parks.
These steps are crucial to maintaining Nepal's 118 unique ecosystems, as well as endangered species like the one-horned rhinoceros whose numbers have risen from 354 in 2006 to 534 in 2011 according to the CBD.
Collaboration key to conservation
Sher Singh Thagunna, development officer for the Department of National Parks and Wildlife Conservation (DNPWC), tells IPS, "A lot of our success was due to our close collaboration with local communities who depend on biodiversity conservation for their livelihoods."
Those like Mahato, for whom conservation is not an option but a way of life, have partnered with the government on a range of initiatives including efforts to prevent poaching. Some 3,500 youths from local communities have been enlisted in anti-poaching activities throughout the national parks, tasked with patrolling tens of thousands of square km.
Collaborative conservation has taken major strides in the last decade. In 2006, the government passed over management of the Kanchenjunga Conservation Area in eastern Nepal to a local management council, marking the first time a protected area has been placed in the hands of a local committee.
According to Nepal's latest national biodiversity strategy, by 2012 all of the country's declared buffer zones, which cover 27 districts and 83 village development committees (VDCs), were being collectively managed by about 700,000 local people organised into 143 'buffer zone user committees' and 4,088 'buffer zone user groups'.
Other initiatives, like the implementation of community forestry programmes – which as of 2013 "involved 18,133 forest user groups representing 2.2 million households managing 1.7 million hectares of forestland", according to the study – have helped turn the tide on deforestation and promote the sustainable use of forest resources by locals.
Since 2004 the department of forests has created 20 collaborative forests spread out over 56,000 hectares in 10 districts of the Terai, a rich belt of marshes and grasslands located on the outer foothills of the Himalayas.
In addition, a leasehold forestry programme rolled out in 39 districts has combined conservation with poverty alleviation, providing a livelihood to over 7,400 poor households by involving them in the sustainable management and harvesting of selected forest-related products, while simultaneously protecting over 42,000 hectares of forested land.
Forest loss and degradation is a major concern for the government, with a 2014 country report to the CBD noting that 55 species of mammals and 149 species of birds – as well as numerous plant varieties – are under threat.
Given that Nepal is home to 3.2 percent of the world's flora, these trends are worrying, but if the government keeps up its track record of looping locals into conservation efforts, it will soon be able to reverse any negative trends.
Of course, none of these efforts on the ground would be possible without the right attitude at the "top", experts say.
"There is a high [degree] of political commitment at the top government level," Ghanashyam Gurung, senior conservation programme director for WWF-Nepal, tells IPS. This, in turn, has created a strong mechanism to curb the menace of poaching.
With security forces now actively involved in the fight against poaching, Nepal is bucking the global trend, defying a powerful, 213-billion-dollar annual industry by going two years without a single reported incident of poaching, DPNWC officials say.
Although other threats remain – including burning issues like an increasing population that suggests an urgent need for better urban planning, as well as the country's vulnerability to natural disasters like glacial lake outburst floods and landslides that spell danger for its mountain ecosystems – Nepal is blazing a trail that other nations would do well to follow.
"Conservation is a long process and Nepal's efforts have shown that good planning works […]," Janita Gurung, biodiversity conservation and management specialist for the International Centre for Integrated Mountain Development (ICIMOD) tells IPS.
Edited by Kanya D'Almeida
All rights reserved, IPS – Inter Press Service (2015)
Details

Written by

Naresh Newar

Hits: 1302
WASHINGTON, DC— The 3rd annual meta-analysis by the Center for Responsible Travel (CREST) finds "sustained interest among consumers in tourism products and services that protect the environment and respect local cultures" and that "sustainability is becoming much more mainstream within the tourism industry." CREST's newly released 2015 report, The Case for Responsible Travel: Trends and Statistics, updates earlier editions based on surveys and studies of consumer and industry demand for responsible travel done in the past five years. 
According to a 2014 survey, for instance, "some 43% of respondents said they would be considering the ethical or environmental footprint of their main holiday" while, a 2012-2013 Trip Advisor survey finds "the majority of businesses" – 91% -- "agree that operating in an eco-friendly manner is important." In addition, a 2012 United Nations World Tourism Organization (UNWTO) study states that "tourist choices are increasingly influenced by sustainability considerations" and that over the next two decades, "global spending on ecotourism is expected to increase at a higher rate than the tourism industry as a whole."
Based on the data collected for this report, CREST concludes that today sustainability is not long a life style choice; it is a requirement for business success. "The social and environmental imperative for responsible tourism," states the report, "is mounting as inequality between the worlds's richest and poorest continues to widen and the realities of climate change become even more apparent." In 2014, for instance, Oxfam research revealed that the world's 85 richest people control US$ 1.7 trillion – the same amount as the bottom half (3.5 billion people) of the global population. At the same time, 2014 was, according to the National Oceanic and Atmospheric Administration (NOAA), the hottest year on record, a sign of the increasing impact of climate change. UN Secretary General Ban Ki-Moon argues that tourism, as one of the world's largest economic sectors, "is especially well-placed to promote environmental sustainability, 'green' growth, and our struggle against climate change."
CREST's findings coincide with continued growth of international tourism. In 2014, international tourism arrivals reached 1.138 billion, a 4.7% growth over 2013. And 2014 marked the tourism industry's fifth consecutive year of above average growth since the 2009 economic crisis. 
"This CREST analysis documents the strength and resilience of responsible travel among consumers, businesses, and destinations," says CREST Executive Director, Dr. Martha Honey. "But," she notes, "it also demonstrates the critical necessity of adhering to sustainable environmental and social practices if tourism is going to help to address two of our most critical global problems, the wealth gap and climate change." 
The CREST study is published and distributed in collaboration with the United Nations Environment Programme (UNEP) and ten other leading tourism organizations and institutions.
Download the full report for free
Details

Written by

CREST Press Release

Hits: 1329
By Steven Broad, Executive Director of TRAFFIC, the wildlife trade monitoring network
CAMBRIDGE, UK, Mar 23 (IPS) - On Feb. 13, 2014, heads of state and ministers from 41 countries met in London to inject a new level of political momentum into efforts to combat the growing global threat posed by illegal wildlife trade to species such as elephants, rhinos and tigers.
The UK government-hosted meeting adopted the 25-point London Declaration, with ambitious measures agreed to eradicate the market for illegal wildlife products; strengthen law enforcement efforts and ensure effective legal frameworks and deterrents are in place; and promote sustainable livelihoods through positive engagement with local communities.
More than a year on, representatives from these governments will gather again March 25 in Kasane, Botswana, to review progress on the implementation of that Declaration and, hopefully, commit to new and tangible actions to further strengthen their implementation.
The scale of the crisis governments in Kasane are facing is daunting: Africa-wide, almost 1,300 rhinos were lost to poaching in 2014, 1,215 of them in South Africa alone.
The situation with elephants remains dire—the most recent analysis of data from the TRAFFIC-managed Elephant Trade Information System (ETIS) clearly indicates high levels of illegal ivory trade continuing.
Most worrying is the significant increase in the frequency of large-scale ivory seizures—those of over 500 kg—which are a strong indication of the involvement of organised criminal networks. The 18 seizures made in 2013 collectively constitute the greatest quantity of ivory derived from large-scale seizures since 1989, when records began.
The crisis is not confined to Africa: in Asia, TRAFFIC's tiger seizures database clearly indicates that illicit trafficking of tiger parts remains persistent. A minimum of 1,590 tigers were seized in tiger range countries between January 2000 and April 2014, an average of two per week and increasing numbers of seizures have been made by most range States.
With over 218,000 pangolins reported to have been seized by enforcement agencies between 2000 and 2012 world-wide, we must also remember that wildlife crime is an issue that goes well beyond elephants, rhinos and tigers.
While these figures paint a bleak picture of the illegal wildlife trade landscape, it would be wrong to conclude that countries will have little to report in terms of progress at Kasane. Although the ivory seizure figures do demonstrate high levels of trade, they also demonstrate higher levels of law enforcement action, especially in Africa, and we hope these countries remain vigilant.
High-level political attention to the issue continues to be significant, with U.N. Secretary-General Ban Ki-moon earlier this month expressing concern over the environmental, economic and social consequences of wildlife crime and Premier Li Keqiang of China last May pledging financial support for African countries to combat poaching.
Some countries have made improvements to legislation, including Thailand, which probably had one of the largest unregulated ivory markets in the world but has recently taken steps to improve the legislation governing its domestic ivory market.
There is still a very long way to go for Thailand before its illegal ivory markets are shut down, but this was an important step in the right direction. China has recognised the importance of a more targeted approach to reducing demand for ivory and this January organised a workshop to discuss strategies for curbing illegal ivory trade—particularly targeted at the collection and art investment circles.
Countries in Africa are working together on a common African Strategy on combatting illegal wildlife trade that will be discussed at an African Union conference just a month after Kasane.
While these green shoots of progress are promising, there is little doubt that much more needs to be done and it is hoped that Kasane can be the turning point where the lofty declarations of London can be translated into tangible actions on the ground.
Wildlife criminals are responding to the actions of last year by changing their trade routes and methods, using new technologies and getting more organised. To keep up with these developments, new approaches need to be agreed at Kasane that make it significantly harder for criminals to operate, increasing the indirect and actual risks they face and reduce the rewards they reap.
New players will also need to be brought into the fray. For example, with traffickers typically using the same transportation means as legal importers, the transport sector is inadvertently becoming a critical link within illegal wildlife trade chains.
Much more outreach is needed to the private sector, to prevent criminals abusing other legitimate business services in the finance, insurance and retail sectors.
Meanwhile the power of local communities, who live with and adjacent to wildlife, needs to be harnessed for they are the eyes and ears, the very guardians of the wildlife within their realm.
Community-led approaches need to strengthen the role these communities can play in reducing illegal wildlife trade—while safeguarding their dependence on natural resources.
The world's governments in London last year declared they were up to the challenge and committed to end the scourge of illegal wildlife trade. A year later, Kasane provides the venue for those governments, and others, to show that they are able and willing to turn those words into action.
Edited by Kitty Stapp
All rights reserved, IPS – Inter Press Service (2015)
Details

Written by

Steven Broad

Hits: 1073
ROME, Mar 16 2015 (IPS) - It is now clear that we are not going to reach the goal of controlling climate change. It is worth recalling that the goal of not exceeding a 2 degree centigrade rise in global warming before 2020 was adopted at the U.N. Climate Change Conference in Copenhagen in 2009 as a formula for consensus. Many in the scientific community had been clamouring for immediate action – and at most for a 1 degree rise – but bowed to political realism, and accepted an easier target.
The agreement was to block the rise in global temperature before 2020, and start a process for gradually reverting the climate to safe levels, to be concluded before 2050.
Well, in the last four years, we have already witnessed an increase in temperature by 1 degree, and there is only another 1 degree left before 2020.
The European Environment Agency (EEA), which publishes a report every five years, states that Europe needs "much more ambitious goals" if it wants to reach its declared targets and for 2050, European Union leaders have endorsed the objective of reducing Europe's greenhouse gas emissions by 80-95 percent compared with 1990 levels.
However, Germany increased its carbon emissions by 20 million tons in 2012-13, instead of reducing them. This means that, in order to reach its targets, Germany should now reduce emissions by 3.5 percent a year over the next six years, which is a difficult, if not impossible, target to achieve.
It will increase energy costs and probably lead to a reaction to block measures which can hurt the economy. By the way, this is the official position of the Republicans in the U.S. Congress, who will fight any climate proposal.
By now, the effects of climate change have become visible, and not just to the climatologists. Last year the total number of people displaced by climatic disasters (such as hurricanes, landslides, drought, floods and forest fires) reached the staggering figure of 11 million people.
Last month, The Energy and Resources Institute (TERI), a think-tank based in New Delhi, issued a study report citing data compiled by the Centre for Research on the Epidemiology of Disasters (CRED) at the Catholic University of Leuven in Belgium, which maintains a global database of natural disasters dating back over 100 years.
The study found a 10-fold increase to 525 natural disasters in 2002 from around 50 in 1975.
By 2011, the cost of natural disasters had ballooned to 350 billion dollars. In the 110 years between 1900 and 2009, hydro-meteorological disasters increased from 25 to 3,526. Together, extreme hydro-meteorological, geological and biological events increased from 72 to 11,571 during that same period.
There is no doubt that the activities of man are having a dramatic impact on the climate and the planet, affecting people's lives, but – as usual – the world is moving on two levels, which are unrelated and opposed.
One of the main issues among countries at climate negotiations has been how much to invest in combating climate change but here the signs are very discouraging, to say the least. Take the Green Climate Fund, for example, which was intended to be the centrepiece of efforts to raise  100 billion dollars a year by 2020 but, as of December last year, only 10 billion dollars had been pledged to the fund.
This is the track for reducing fossil emissions. Let us now look to the other track: what the rich countries are spending to keep them.
According to a report from the Overseas Development Institute (ODI) and Oil Change International (OCI), G20 governments are actually subsidising fossil fuel exploration with 88 billion dollars every year.
The report notes that "with rising costs for hard-to-reach reserves, and falling coal and oil prices, generous public subsidies are propping up fossil fuel exploration which would otherwise be deemed uneconomic." In fact, G20 governments spend more than twice what the top 20 private companies are spending on finding new reserves of oil, gas and coal, and are doing so with public money.
So, on one hand, the system makes the right declarations of principle and, on the other, does the very opposite.
Meanwhile, there are some signs that the campaign against the need for doing something about climate change is losing credibility.
It is known that some members of the Republican Party in the United States are financed by energy giants, and it goes without saying that they will do whatever they can to boycott any deal on climate change that U.S. President Barack Obama may try to agree to at the next climate conference in Paris in December.
It is also known that a number of scientists dissent from the thinking of the more than 2,000 scientists whose work has contributed to the Intergovernmental Panel on Climate Change (IPCC) in presenting the link between human activity and deterioration of the climate. Of course, the dissenting voices have received a disproportionate echo in conservative media.
However, last month, the Washington Post reported that one of the leading dissenters and guru of climate change deniers, Dr. Wei-Hock "Willie" Soon, had been receiving funds from the fossil fuel industry.
The report cited documents that Greenpeace obtained through the U.S. Freedom of Information Act showing that Soon had been receiving funding from Exxon Mobil, Southern Company and the American Petroleum Institute, among others.
Climate change dissenters are clearly unconcerned that the very future of our planet is at stake or, like the governmental system, have fallen prey to the 'ostrich syndrome'.
Edited by Phil Harris
The views expressed in this article are those of the author and do not necessarily represent the views of, and should not be attributed to, IPS - Inter Press Service.
All rights reserved, IPS – Inter Press Service (2015)
Details

Written by

Roberto Savio

Hits: 1462