Member News
Written by

Pina Wu

About the Author
Pina Wu is an Environmental Services Professional based in Taipei, Taiwan. Her specialties include Urban Planning, Community Engagement and International Development. She has a Master in Public Policy and Urban Planning from Harvard University and an M.S. in Building & Planning from National Taiwan University. She currently teaches Environmental Education and English for Tour Guiding in Wenshan and Tainan Community Colleges.
By Pina Wu, ECOCLUB.com Correspondent
The village of Smangus (pop. 178), is located in the remote mountains of central Taiwan (open Map), in the area inhabited by the indigenous Atayal people. Since 2004, in order to develop its tourism sustainably, the villagers formed a cooperative, officially the "Smangus Tribal Labor Co-op", sharing the land, costs and profits. Today, 55,000 tourists visit this small village of 34 households each year, generating an annual revenue of 0.7 million USD1. The co-op has increased worker salaries four times in the past ten years and currently employs 47 villagers full-time. It offers comprehensive welfare programs and it is also funding the construction of an elementary school. Tourism not only sustains the village economically, but also helps the local community rediscover and reinvent their traditional socioeconomic system.
Read more: Taiwan's Smangus, an indigenous village with an ecotourism cooperative
Written by

Patrick Mills

About the Author
Patrick Esteves Mills has a bachelor's degree in Tourism and Geography. Primarily in Asia, he has engaged in sustainable, adventure-based and community-based tourism development. Patrick's focus is in establishing a career in international responsible tourism consulting.

By Patrick Mills, ECOCLUB.com Correspondent
The Orang Asli, or "original people", constitute less than 1% of Malaysia's population (Aljazeera, 2015). Many of these indigenous groups were once nomadic hunter-gatherers with strong links and dependency on their forest surroundings. In the early 1990s, a Malaysian government initiative to introduce indigenous communities to Malay culture brought many of these tribes into permanent villages. It was allegedly an effort to have them join 'mainstream' Malay culture and convert to Islam (Tacey, 2013). Over time many Orang Asli have lost touch with their indigenous nature, their culture becoming diluted by sedentary employment such as farming and wage labour and a reliance on non-forest goods such as shop-bought foods. The rapid deforestation of Malayan rainforests is further threatening their way of life as logging and farming creates an ever growing gap between them and the forest.
Read more: Preserving the culture of Malaysia's Batek people through ecotourism & conservation
Written by

Jungle Bay Dominica
September 3, 2015 (Roseau, DOMINICA): Jungle Bay resort in Dominica sustained catastrophic damage as a result of mudslides and flooding from Tropical Storm Erika on August 27, 2015. All 43 guests, including children who were staying at the resort on the night of the storm, are now homeward bound. All Jungle Bay staff survived. However, the surrounding villages were significantly affected by this natural disaster. As a result, all former Jungle Bay staff will lose their livelihoods. The 35-cottage Jungle Bay spa and wellness resort is now permanently closed and estimates of damage are still being assessed.
Read more: Dominica: Award-winning eco-resort fundraises for local community despite being destroyed by tropical storm
Written by

Mbom Sixtus
By Mbom Sixtus
YAOUNDE, Aug 2 2015 (IPS) - Marking a shift away from the growing trend of abandoning sustainable life styles and drifting from traditional customs and routines, Joshua Konkankoh is a Cameroonian farmer with a vision – that the answer to food insecurity lies in sustainable and organic methods of farming.
Konkankoh, who left a job with the government to pursue that vision, founded Better World Cameroon, which works to develop local sustainable agricultural strategies that utilise indigenous knowledge systems for mitigating food crises and extreme poverty, and is now running Cameroon's first and only eco-village – the Ndanifor Permaculture Eco-village in Bafut in Cameroon's Northwest Region.
Talking with IPS, Konkankoh explained how the eco-village organically fertilises soil through the planting and pruning of nitrogen-fixing trees planted on farms where mixed cropping is practised. When the trees mature, the middles are cut out and the leaves used as compost. The trees are then left to regenerate and the same procedure is repeated the following season.
"Here we train youths and farmers on permanent agriculture or permaculture," he said. "I call it 'permaculture the African way' because the concept was coined by scientists and we are adapting it to our old ways of farming and protecting the environment."
While government is keeping its distance from the project, Konkankoh said that local councils and traditional rulers are encouraging people to embrace the initiative, which is said to be ecologically, socially, economically and spiritually friendly.
"I was active during the U.N. Decade of Education for Sustainable Development. In studying the reason why many countries failed to meet the Millennium Development Goals (MDGs), we realised that there were some gaps but we also found out that permaculture was a solution to sustainability, especially in Africa. So I felt we could contextualize the concept - think globally and act locally."
The permaculture used at the eco-village makes maximum use of limited agricultural land, and villagers are taught how to plant more than one crop on the same piece of land, use a common organic fertiliser and obtain high yields.
Farmers, said Konkankoh, are encouraged to trade and not seek aid, to benefit from their investment and prevent middlemen and multinationals from scooping up a large share of their earnings. The organic agriculture practised and taught in the eco-village is a blend of culture and fair trade initiatives.
"We encourage rural farmers to guarantee food sovereignty by producing what they also consume directly and not cash crops like cocoa and coffee."
Farmers are trained in the importance of manure, of producing it and selling it to other farmers, as well in innovative techniques of erosion control, water management, windbreaks, inter-cropping and food foresting.
Konkankoh also told IPS that it was a mistake to have left the spiritual principle out of the MDG programme. "Biodiversity was protected by traditional beliefs. Felling of some trees and killing of certain animal species in certain forests were prohibited. They were protected by gods and ancestors. We want to protect such heritage."
The eco-village has started a project to replant spiritual forests with 4,000 medicinal and fruit trees in a bid to reduce CO2 emissions.
Fon Abumbi II, traditional ruler of Bafut, the village which hosts the Ndanifor Permaculture Eco-village, believes that the type of cultivation of fruits, vegetables and medicinal plants used by the eco-village will improve the health of local people.
He is also convinced that with many firms around the world producing health care products with natural herbs, the demand for the products of the eco-village is high, guaranteeing a promising future for the villagers who cultivate them.
Houses in the eco-village are constructed with local materials such as earth bags and mud bricks, and grass for the roofs. Domestic appliances such as ovens and stoves are earthen and homemade.
Sonita Mbah Neh, project administrator at eco-village's demonstration centre, said that the earthen stoves bit not only reduce the impact of climate change by minimising the use of wood for combustion but the local women who make then also earn a living by selling them.
Lanci Abel, mayor of the Bafut municipality, told IPS that his council is mobilising citizens to embrace permaculture. "You know, when an idea is new, people only embrace it when it is recommended by authorities. We are carrying out communication and sensitisation of the population to return to traditional methods of farming as taught at the eco-village."
Abel also had something to say about the performance of genetically modified plantain seedlings planted by the Ministry of Agriculture at the start of the 2015 farming season in Cameroon's Southwest Region, which recorded a miserable 30 percent yield.
The issue had been raised by Mbanya Bolevie, a member of parliament from the region who asked Minister of Agriculture Essimi Menye about the failure of the modern seeds during the June session of parliament.
Julbert Konango, Littoral Regional Delegate for the Chamber of Agriculture, said the failure was due the fact that seeds are often old because "there is inadequate finance for agricultural research organisations in Cameroon as well as a shortage of engineers in the sector," a sign that the country not fully prepared for second-generation agriculture.
Commenting on the incident, Abel said that citizens using natural seeds and compost would not have faced these problems, adding that "besides the possibility of failure of chemical fertilisers, they also pollute the soil."
The eco-village, which would like to become a model for Cameroon and West Africa, is a member of the Global Ecovillage Network.
Edited by Phil Harris
All rights reserved, IPS – Inter Press Service (2015)
Written by

Noam Backner
About the Author
A long time student of Eurasian history, cultures and languages and a committed traveller of various destinations along this vast continent. Worked for a few years in the field of independent tourism and came to acknowledge the blessings and hazards of this trade. At the moment a resident of the city of Lijiang, Yunnan, China while engaging in the field of sustainable development among the communities of the nearby villages.
This email address is being protected from spambots. You need JavaScript enabled to view it. - Author's Blog
By Noam Backner, ECOCLUB.com Correspondent
The city of Lijiang in north west Yunnan has transformed itself in the last two decades from a sleepy town on the Chinese borderland to one of the country's most popular tourist destination, attracting tens of millions of domestic visitors yearly into its maze of inns, bars and karaoke bars. Only a few kilometres away is the Lashi Hai watershed, an important eco-region and a centre of the local Naxi culture. The region was initially designated as a sustainable development zone and a potential source for Ecotourism, but is gradually overrun by mass tourism practices. Many local people are concerned about the rapid development but are rather powerless in face of this ongoing process.
Read more: Tourism pressures on the old town of Lijiang, Yunnan, China
Written by

Wild Asia
Now in their ninth year, the Wild Asia Responsible Tourism Awards have announced their 2015 Finalists.
The Wild Asia Awards was the first of its kind to identify Asia based sustainability superstars in the travel industry and remains the only regional responsible tourism awards. The Awards are based on the Global Sustainable Tourism Council's Criteria, and provide a unique opportunity for tourism businesses and projects to benchmark their work against international standards. Participants also benefit from gaining third party verification from the panel of esteemed expert judges.
Read more: Wild Asia Responsible Tourism Awards receive centre stage at PATA Travel Mart
Written by

A. D. McKenzie
By A. D. McKenzie
LIVERPOOL, England, Jul 21 (IPS) - An exhibition on modern-day slavery at the International Slavery Museum in this northern English town is just one example of a museum choosing to focus on human rights, and being "upfront" about it.
"Social justice just doesn't happen by itself; it's about activism and people willing to take risks," says Dr David Fleming, director of National Museums Liverpool, which includes the city's International Slavery Museum (ISM).
The institution looks at aspects of both historical and contemporary slavery, while being an "international hub for resources on human rights issues".
It is a member of the Liverpool-based Social Justice Alliance for Museums (SJAM), formed in 2013 and now comprising more than 80 museums worldwide, and it coordinated the founding of the Federation of International Human Rights Museums (FIHRM) in 2010.
The aim of FIHRM is to encourage museums which "engage with sensitive and controversial human rights themes" to work together and share "new thinking and initiatives in a supportive environment". Both organisations reflect the way that museums are changing, said Fleming.
"Museums are not dispassionate agents," he told IPS. "They have a role in safeguarding memory. We have to look at the role of museums and see how they can transform lives."
The International Slavery Museum's current exhibition, titled "Broken Lives" and running until April 2016, focuses on the victims of global modern-day slavery – half of whom are said to be in India, and most of whom are Dalits, or people formerly known as "untouchables".
The display "provides a window into the experiences of Dalits and others who are being exploited and abused through modern slavery in India", say the curators.
"Dalits still experience marginalisation and prejudice, live in extreme poverty and are vulnerable to human trafficking and bonded labour," they add.
Presented in partnership with the Dalit Freedom Network, the exhibition uses photographs, film, personal testimony and other means to show "stories of hardship" that include sexual servitude and child bondage. It also profiles the activists working to mend "broken lives".
The display occupies a temporary exposition space at the museum, which has a permanent section devoted to the atrocities of the trans-Atlantic slave trade and the legacy of racism.
Along with the Memorial to the Abolition of Slavery in the French city of Nantes and the recently opened Mémorial ACTe in Guadeloupe, the Liverpool museum is one of too few national institutions focused on raising awareness about slavery, observers say.
But it has provided a "vital source of inspiration" to permanent exhibitions on the slave trade in places such as Bordeaux, southwest France, according to the city's mayor Alain Juppé. Here, the Musée d'Aquitaine hosts a comprehensive division called 'Bordeaux, Trans-Atlantic Trading and Slavery' – with detailed, unequivocal information.
These museums hope that they can play a role in global citizenship, educating the public and encouraging visitors to leave with a different mind-set – about respect for human rights, social justice, diversity, equality, and sustainability.
"We try to overtly encourage the public to get involved in the fight for human rights," Fleming told IPS in an interview. "We've often said at the Slavery Museum that we want people to go away fired up with the desire to fight racism.
"You can't dictate to people what they're going to think or how they're going to respond and react," he continued. "But you can create an atmosphere, and the atmosphere at the Slavery Museum is clearly anti-racist. We hope people will leave thinking: I didn't know all those terrible things had happened and I'm leaving converted."
Despite Liverpool's undeniable history as a major slaving port in the 18th century, not everyone will be affected in the same way, however. There have been swastikas painted on the walls of the museum in the past, as bigots reject the institution's aims.
"Some people come full of knowledge and full of attitude already, and I don't imagine that we affect these people. But we're looking for people in the middle, who might not have thought about this," Fleming said.
He described a visit to the museum by a group of English schoolchildren who initially did not comprehend photographs depicting African youngsters whose hands had been cut off by colonialists.
When they were given explanations about the images, the schoolchildren "switched on to the idea that people can behave abominably, based on nothing but ethnicity," he said.
Fleming visits social justice exhibitions around the world and gives information about the museum's work, he said. As a keynote speaker, he recently delivered an address about the role of museums at a conference in Liverpool titled 'Mobilising Memory: Creating African Atlantic Identities'.
The meeting – organised by the Collegium for African American Research (CAAR) and a new UK-based body called the Institute for Black Atlantic Research – took place at Liverpool Hope University at the end of June.
It began a few days after a white gunman killed nine people inside the historic Emanuel African Methodist Episcopal Church, in the U.S. state of North Carolina.
The murders, among numerous incidents of brutality against African Americans over the past year, sparked a sense of urgency at the conference as well as heightened the discussion about activism – and especially the part that writers, artists and scholars play in preserving and "activating" memory in the struggle for social justice and human rights.
"Artists, and by extension museums, have what some people have called a 'burden of representation', and they have to deal with that," said James Smalls, a professor of art history and museum studies at the University of Maryland, Baltimore County (UMBC).
"Many times, artists automatically are expected to speak on behalf of their ethnic group or community, and some have chosen to embrace that while others try to be exempt," he added.
Claire Garcia, a professor at Colorado College, said that for a number of academics "there is no necessary link between scholarship and activism" in what are considered scholarly fields.
Such thinkers make the point that scholarship should be "theoretical" and "universal," and not political or focused on "the specific plights of one group," she said. However, this standpoint – "when it is disconnected from the embattled humanity" of some ethnic groups – can create further problems.
The concept of museums standing for "social justice" is controversial as well because the issue is seen differently in various parts of the world. The line between "objectifying and educating" also gives cause for debate.
Fleming said that National Museums Liverpool, for example, would not have put on the contentious show "Exhibit B" – which featured live Black performers in a "human zoo" installation; the work was apparently aimed at condemning racism and slavery but instead drew protests in London, Paris and other cities in 2014.
"Personally I loathe all that stuff, so my vote would be 'no' to anything similar," Fleming told IPS. "And that's not because it's controversial and difficult but because it's degrading and humiliating. There are all sorts of issues with it, and I've thought about that quite a lot."
He and other scholars say that they are deeply conscious of who is doing the "story-telling" of history, and this is an issue that also affects museums.
Several participants at the CAAR conference criticised certain displays at the International Slavery Museum, wondering about the intended audience, and who had selected the exhibits, for instance.
A section that showed famous individuals of African descent seemed superficial in its glossy presentation of people such as American talk-show host Oprah Winfrey and well-known athletes and entertainers.
Fleming said that museums often face disapproval for both going too far and not going "far enough". But taking a disinterested stand does not seem to be the answer, because "the world is full of 'faux-neutral' museums", he said.
The most relevant and interesting museums can be those that have a "moral compass", but they need help as they can "do very little by themselves," Fleming told IPS. The institutions that he directs often work with non-governmental organisations that bring their own expertise and point of view to the exhibitions, he explained.
Apart from slavery, individual museums around the world have focused on the Holocaust, on apartheid, on genocide in countries such as Cambodia, and on the atrocities committed during dictatorships in regions such as Latin America.
"Some countries don't want museums to change," said Fleming. "But in Liverpool, we're not just there for tourism."
Edited by Phil Harris
All rights reserved, IPS – Inter Press Service (2015)
Written by

Mario Osava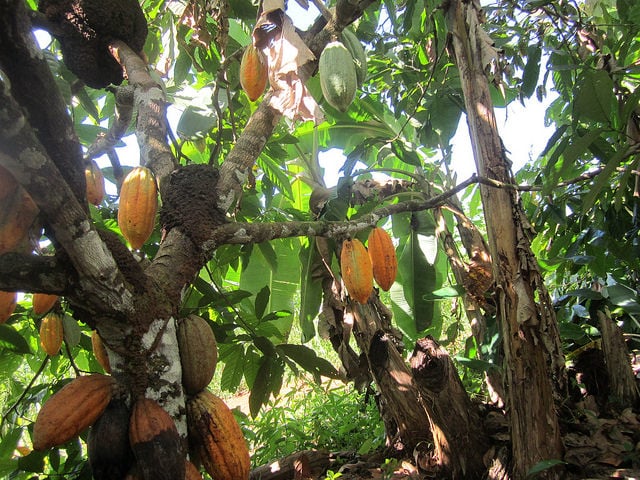 By Mario Osava
MEDICILÂNDIA, Brazil, Jun 11 (IPS) - "Now we realise what a paradise we live in," said Darcirio Wronski, a leader of the organic cacao producers in the region where the Trans-Amazonian highway cuts across the Xingú river basin in northern Brazil.
Besides cacao, on their 100 hectares of land he grows bananas, passion fruit, cupuazú (Theobroma grandiflorum), pineapples and other native or exotic fruit with which his wife, Rosalina Brighanti, makes preserves that she sells as jams or jellies or uses as filling in homemade chocolate bars that she and her assistants make.
All of the products are labeled as certifiably organic.
But the situation they found in the 1970s was more like hell than paradise, they said, when they migrated separately from southern Brazil to Medicilândia, a town known as the "capital of cacao", where they met, married in 1980 and had four children, who work with them on the farm.
They were drawn to the Amazon rainforest by misleading ads published by the then military dictatorship, which promised land with infrastructure and healthcare and schools in settlements created by the National Institute of Colonisation and Agrarian Reform.
The aim was to populate the Amazon, which the de facto government considered a demographic vacuum vulnerable to invasions from abroad or to international machinations that could undermine Brazil's sovereignty over the immense jungle with its rivers and possible mineral wealth.
The Trans-Amazonian highway, which was to run 4,965 km horizontally across the country from the northeast all the way to the west, was to link the rainforest to the rest of the nation. And thousands of rural families from other regions settled along the road.
The unfinished highway, unpaved and without proper bridges, became impassable along many stretches, especially in the rainy season. The settlers ended up isolated and abandoned, practically cut off from the rest of the world, and large swathes of land were deforested.
Medicilândia is a product of that process. The city's name pays homage to General Garrastazú Médici, president from 1969 to 1974, who inaugurated the Trans-Amazonian highway in 1972. The town emerged on kilometer 90 of the highway, and was recognised in 1989 as a municipality, home today to some 29,000 people.
"For the pioneers of the colonisation process it was torture, there was nothing to buy or sell here," said 55-year-old Rosalina Brighanti, who everyone knows as Doña Rosa. "Some foods we could only get in Altamira, 100 km away along an unpaved road."
Her husband Wronski, originally from the southern state of Santa Catarina, where his father had a small farm, impossible to divide between 10 sons and daughters, followed "the Amazonian dream."
After running into failure with traditional crops like rice and beans, Wronski ended up buying a farm and planting cacao, a local crop encouraged by the government by means of incentives.
His decision to go organic accelerated the reforestation of his land, where sugarcane used to grow.
Cacao is increasingly looking like an alternative for the generation of jobs and incomes to mitigate local unemployment once construction is completed on the giant Belo Monte hydropower dam on the Xingú river, near Altamira, the capital of the region which encompasses 11 municipalities.
The dam's turbines will gradually begin operating, from this year to 2019.
The Belo Monte construction project has drawn labour power away from cacao production. "That has caused the loss of 30 percent of Medicilândia's cacao harvest this year," Wronski told IPS during a tour of his farm.
"I know a family that has 70,000 cacao plants, whose son is working on Belo Monte and not in the harvest," the 64-year-old farmer said.
The hope is that workers will return to the cacao crop once large numbers of people start to be laid off as the construction of the dam comes to a close. For routine maintenance of the plants, only the families who live on the farms are needed, but additional workers are necessary at harvest time.
Wronski and his wife Brighanti don't have a seasonal labour problem. Six families – some of them relatives and others sharecroppers – live on their farm and take care of the cacao trees in exchange for half of the harvest.
They also hire seasonal workers from a nearby rural village where some 40 families live, most of whom do not grow their own crops.
Cacao farms employ large numbers of people because "the work is 100 percent manual; there are no machines to harvest and smash the beans," local agricultural technician Alino Zavarise Bis, with the Executive Commission of the Cacao Cultivation Plan (CEPLAC), a state body that provides technical assistance and does research, told IPS.
Besides providing jobs and incomes for people in the countryside, cacao farming drives reforestation. Two-thirds of the population of the municipality of Medicilândia is still rural, and a view from the air shows that it has conserved the native forests.
That is because cacao trees need shade from taller trees. When the bushes are still small, banana trees are used for shade – which has led to a major increase in local production of bananas.
"We have the privilege of working in the shade," joked Jedielcio Oliveira, sales and marketing coordinator of the Organic Production Programme carried out in the Trans-Amazonian/Xingú region by CEPLAC, other national institutions and the German Technical Cooperation Agency (GTZ).
But organic production is still small-scale, accounting for just one percent of total cacao output in the Amazon state of Pará, where Medicilândia is located.
"That's around 800,000 tons a year of cacao beans grown by a niche of 120 families, grouped in six cooperatives," said Bis.
Wronski presides over one of them, the Organic Production Cooperative of Amazonia, and he was just elected to head the Central Cooperative, recently created to coordinate the activities of the six organic cacao cooperatives, including marketing and sales.
"Organic cacao farmers are different – they are more aware of the need to preserve the environment, more focused on sustainability," said CEPLAC's Bis. "While conventional farmers are looking at productivity and profits, organic growers are interested in taking care of the family's health and well-being, and preserving nature, although without ignoring profit margins, since they get better prices."
New members have to be invited by a member of one of the cooperatives and approved in assembly, "and the process of conversion to organic takes three years, which is the time needed to detoxify the soil from the effects of chemical fertilisers and poisons," he said.
"The entire production system has to be organic, and not just the final product," another cacao producer, Raimundo Silva from Uruará, a municipality to the west of Medicilândia, who is responsible for commercial operations in the new Central Cooperative, told IPS.
Organic cacao from Pará supplies, for example, the Austrian firm Zotter Chocolate, which boasts 365 different flavours and sells only organic, fair trade chocolate. Among its clients in Brazil is Harald, which exports chocolates to more than 30 countries, and Natura Cosméticos.
The industry in general, although it prefers the more abundant and less costly standard cacao butter, also adds the richer organic cacao to produce the best quality chocolates.
Conventional cacao, which uses pesticides and other chemical products, is still predominant in Pará. A small chocolate factory, Cacauway, was founded in 2010 in Medicilândia by the Trans-Amazonian Agroindustrial Cooperative, which groups traditional producers of non-organic cacao.
"The future of cacao is in Pará, which has favourable conditions for production, like abundant rains, fertile soil, and family farmers who live on the land, unlike the large landowners who live in the cities," said Bis.
Pará is surpassed by another northern state, Bahia, which accounts for two-thirds of national cacao production. But productivity in Pará averages 800 kg per tree – double the productivity of Bahia, the expert noted.
And cacao trees in the Amazon rainforest are more resistant to witch's broom, a fungus that reduced the harvest in Bahia by 60 percent in the 1990s. At the time, Brazil was the world's second-biggest producer, but it fell to sixth place, behind countries of West Africa, Indonesia and even neighbouring Ecuador.
This article forms part of a reporting series conceived in collaboration with Ecosocialist Horizons. Edited by Estrella Gutiérrez/Translated by Stephanie Wildes
All rights reserved, IPS – Inter Press Service (2015)
Written by

Kenton X. Chance
By Kenton X. Chance
KINGSTOWN, May 14 (IPS) - For 32 years, Joel Poyer, a forest technician, has been tending to the forest of St. Vincent and the Grenadines.
His job allows him a unique view of what is taking place in the interior of this volcanic east Caribbean nation, where the landscape is mostly an alternation of deep gorges and high mountains.
Poyer, a 54-year-old social and political activist and trade unionist, is hoping that during the 18 months before he retires he can get the government and people of St. Vincent and the Grenadines to focus on how human activities on the nation's beaches and in its forest, are exacerbating the impact of climate change.
"Right now, it's like a cancer eating from the inside," he tells IPS of the action of persons, many of them illegal marijuana growers, who clear large swaths of land for farming then abandon them after a few years and start the cycle again.
Over the past few years, extreme weather events have shown the people of St. Vincent and the Grenadines how activities happening out of sight in the forest can have devastating impact on coastal and other residential areas.
Three extreme weather events since 2010 have left total loss and damage of 222 million dollars, about 60 per cent of the gross domestic product.
In October 2010, Hurricane Tomas left 24 million dollars in damage, including damage to 1,200 homes that sent scores of persons into emergency shelter.
The hurricane also left significant damage to agriculture, including the destruction of 98 per cent almost all of the nation's banana and plantain trees, cash crops for many farm families.
In April 2011, heavy rains resulted in landslides and caused rivers to overflow their banks and damage to some 60 houses in Georgetown on St. Vincent's northeastern coast.
In addition to the fact that the extreme weather event occurred during the traditional dry season and left thirty-two million dollars worth of damage, Vincentians were surprised by the number of logs that the raging waters deposited into the town.
On December 24, 2013, unseasonal heavy rains triggered landslides and floods, resulting in 122 million dollars in damage and loss.
Again, resident were surprised by the number of logs that floodwaters had deposited into towns and villages and the ways in which these logs became battering rams, damaging or destroying houses and public infrastructure.
Not many of the trees, however, were freshly uprooted. They were either dry whole tree trunks or neatly cut logs.
"We have to pay attention to what is happening in the forest," Prime Minister Ralph Gonsalves told the media after the extreme weather event of December 2013.
"If we are seeing these logs in the lower end, you can imagine the damage in the upper end," he said, adding that the Christmas Eve floods had damaged about 10 per cent of the nation's forest.
"And if those logs are not cleared, and if we don't deal properly with the river defences in the upper areas of the river, we have a time bomb, a ticking time bomb, because when the rains come again heavily, they will simply wash down what is in the pipeline, so to speak, in addition to new material that is to come," Gonsalves said.
Almost one and a half years after the Christmas disaster, Gonsalves tells IPS a lot of clearing has been taking place in the forest.
"And I'll tell you, the job which is required to be done is immense," he says, adding that there is also a challenge of persons dumping garbage into rivers and streams, although the government collects garbage in every community across the country.
The scope of deforestation in St. Vincent and the Grenadines is extensive. In some instances, persons clear up to 10 acres of forest for marijuana cultivation at elevations of over 3,000 feet above sea level, Poyer tells IPS.
"Some of them may cultivate using a method that is compatible, whereby they may leave trees in strategic areas to help to hold the soil together and attract rain. Other will just clear everything, as much as five to ten acres at one time for marijuana," he explains.
But farmers growing legal produce, such a vegetables and root crops, also use practices that make the soils more susceptible to erosion at a time when the nation is witness longer, drier periods and shorter spells of more intense rainfall.
Many farmers use the slash and burn method, which purges the land of many of its nutrients and cause it to become lose. Farmers will then turn to fertilisers, which increases production costs.
"When they realise that it is costing them more for input, they will abandon those lands. In abandoning these lands, these lands being left bare, you have erosion taking place. You may have gully erosion, landslides," Poyer tells IPS.
He says that sometime access to these lands is so difficult that reforestation is very costly.
"Sometimes we will have to put in check dams to try to reduce the erosion and allow it to come under vegetation naturally and hope and pray that in two years when it begins to come under vegetation that someone doesn't do the very same thing that had happened two years prior," he explains.
As climate change continues to affect the Caribbean, countries of the eastern Caribbean are seeing longer dry spells and more droughts, as is the case currently, which has led to a shortage of drinking water in some countries.
Emergency management officials in St. Vincent and the Grenadines have warned that the rainy season is expected to begin in July, at least four weeks later than is usually the case. Similar warnings have been issued across the region.
This makes conditions rife for bush fires in a country where the entire coastline is a fire zone because of the type of vegetation.
The nation's fire chief, Superintendent of Police Isaiah Browne, tells IPS that this year fire-fighters have responded to 32 bush fires, compared to 91 in all of 2014.
In May alone, they have responded to 20 bush fires many of them caused by persons clearing lands for agriculture.
Poyer tells IPS that in addition to the type of vegetation along the coast, a lot of trees in those areas have been removed to make way for housing and other developments.
"And that also has an impact on the aquatic life," he says. "That is why sometimes we hardly see any fish along the coastline, because there are no trees to cool the water for the algae to get food."
Poyer's comments echo a warning by Susan Singh-Renton, deputy executive director of the Caribbean Regional Fisheries Mechanism, who says that as the temperature of the Caribbean Sea rises, species of fish found in the region, important proteins sources, may move further northward.
The effects of bush fires, combined with the severe weather resulting from climate change, have had catastrophic results in St. Vincent.
Among the 12 persons who died in the Christmas 2013 floods and landslides were five members of a household in Rose Bank, in north-western St. Vincent, who died when a landslide slammed into their home.
"The three specific areas in Rose Bank where landslides occurred in in the 2013 floods were three of the areas where fires were always being lit," Community activist Kennard King tells IPS, adding that there were no farms on those hillsides.
"It did affect the soil because as the bush was being burnt out, the soil did get loose, so that when the flood came, those areas were the areas that had the landslide," says King, who is president of the Rose Bank Development Association.
As temperatures soar and rainfall decreases, the actions of Vincentians along the banks of streams and rivers are resulting in less fresh water in the nation's waterways.
"The drying out of streams in the dry season is also a result of what is taking place in the hills, in the middle basin and along the stream banks," Poyer tells IPS.
"Once you remove the vegetation, then you open it up to the sun and the elements that will draw out a lot of the water, causing it to vaporise and some of the rivers become seasonal," he explains.
St. Vincent and the Grenadines has had to spend millions of dollars to protect coastal areas and relocate persons affected by rising sea, as was the case in Layou, a town on the south-western coast, where boardwalk knows stands where house once stood for generations.
Stina Herberg, principal of Richmond Vale Academy in north-western St. Vincent has seen the impact of climate change on the land- and seascape since she arrived in St. Vincent in 2007.
"Since I came here in 2007, I have seen a very big part of our coastline disappear. … The road used to go along the beach, but at a point we had really bad weather and that whole road disappeared. So we got like five metres knocked off our beach. So that was a first warning sign," she tells IPS.
Richmond Vale Academy runs a Climate Compliance Conference, where new students join for up to six months and take part in a 10-year project to help the people in St. Vincent adapt to the challenges of global warming and climate change.
"We had trough system on the 24th December 2013, and that a took a big bite out of our football field. Maybe 10 per cent, 15 per cent of that football field was just gone in the trough system. … We have been observing this, starting to plant tree, getting more climate conscious, living the disasters through," she says.
The academy recently joined with the Police Cooperative Credit Union to plant 100 trees at Richmond Beach, which has been severely impacted by climate change.
"They will prevent erosion, they will look more beautiful, they will motivate and mobilise people that they can see yes we can do something," Herberg tells IPS.
Edited by Kitty Stapp
All rights reserved, IPS – Inter Press Service (2015)
Written by

Manipadma Jena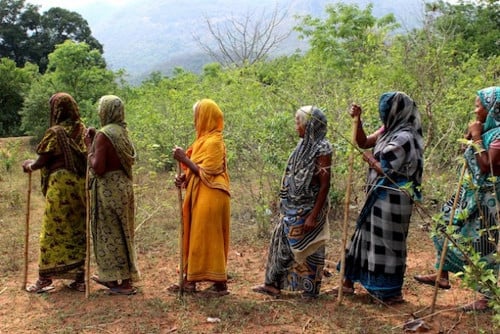 NAYAGARH, India, Apr 30 (IPS) - Kama Pradhan, a 35-year-old tribal woman, her eyes intent on the glowing screen of a hand-held GPS device, moves quickly between the trees. Ahead of her, a group of men hastens to clear away the brambles from stone pillars that stand at scattered intervals throughout this dense forest in the Nayagarh district of India's eastern Odisha state.
The heavy stone markers, laid down by the British 150 years ago, demarcate the outer perimeter of an area claimed by the Raj as a state-owned forest reserve, ignoring at the time the presence of millions of forest dwellers, who had lived off this land for centuries.
Pradhan is a member of the 27-household Gunduribadi tribal village, working with her fellow residents to map the boundaries of this 200-hectare forest that the community claims as their customary land.
It will take days of scrambling through hilly terrain with government-issued maps and rudimentary GPS systems to find all the markers and determine the exact extent of the woodland area, but Pradhan is determined.
"No one can cheat us of even one metre of our mother, the forest. She has given us life and we have given our lives for her," the indigenous woman tells IPS, her voice shaking with emotion.
Unfolding out of sight and out of mind of India's policy-making nucleus in the capital, New Delhi, this quiet drama – involving the 275 million people who reside in or on the fringes of the country's bountiful forests – could be the defining struggle of the century.
At the forefront of the movement are tribal communities in states like Odisha who are determined to make full use of a 2012 amendment to India's Forest Rights Act (FRA) to claim titles to their land, on which they can carve out a simple life, and a sustainable future for their children.
One of the most empowering provisions of the amended FRA gave forest dwellers and tribal communities the right to own, manage and sell non-timber forest products (NTFP), which some 100 million landless people in India depend on for income, medicine and housing.
Women have emerged as the natural leaders of efforts to implement these legal amendments, as they have traditionally managed forestlands, sustainably sourcing food, fuel and fodder for the landless poor, as well as gathering farm-fencing materials, medicinal plants and wood to build their thatched-roof homes.
Under the leadership of women like Pradhan, 850 villages in the Nayagarh district of Odisha state are collectively managing 100,000 hectares of forest land, with the result that 53 percent of the district's land mass now has forest cover.
This is more than double India's national average of 21 percent forest cover.
Overall, 15,000 villages in India, primarily in the eastern states, protect around two million hectares of forests.
When life depends on land
According to the latest Forest Survey of India, the country's forest cover increased by 5,871 square km between 2010 and 2012, bringing total forest cover to 697,898 sq km (about 69 million hectares).
Still, research indicates than every single day, an average of 135 hectares of forestland are handed over to development projects like mining and power generation.
Tribal communities in Odisha are no strangers to large-scale development projects that guzzle land.
Forty years of illegal logging across the state's heartland forest belt, coupled with a major commercial timber trade in teak, sal and bamboo, left the hilltops bald and barren.
Streams that had once irrigated small plots of farmland began to run dry, while groundwater sources gradually disappeared. Over a 40-year period, between 1965 and 2004, Odisha experienced recurring and chronic droughts, including three consecutive dry spells from 1965-1967.
As a result of the heavy felling of trees for the timber trade, Nayargh suffered six droughts in a 10-year span, which shattered a network of farm- and forest-based livelihoods.
Villages emptied out as nearly 50 percent of the population fled in search of alternatives.
"We who stayed back had to sell our family's brass utensils to get cash to buy rice, and so acute was the scarcity of wood that sometimes the dead were kept waiting while we went from house to house begging for logs for the funeral pyre," recalls 70-year-old Arjun Pradhan, head of the Gunduribadi village.
As the crisis escalated, Kesarpur, a village council in Nayagarh, devised a campaign that now serves as the template for community forestry in Odisha.
The council allocated need-based rights to families wishing to gather wood fuel, fodder or edible produce. Anyone wishing to fell a tree for a funeral pyre or house repairs had to seek special permission. Carrying axes into the forest was prohibited.
Villagers took it in turns to patrol the forest using the 'thengapali' system, literally translated as 'stick rotation': each night, representatives from four families would carry stout, carved sticks into the forest. At the end of their shift, the scouts placed the sticks on their neighbours' verandahs, indicating a change of guard.
The council imposed strict yet logical penalties on those who failed to comply: anyone caught stealing had to pay a cash fine corresponding to the theft; skipping a turn at patrol duty resulted in an extra night of standing guard.
As the forests slowly regenerated, the villagers made additional sacrifices. Goats, considered quick-cash assets in hard times, were sold off and banned for 10 years to protect the fresh green shoots on the forest floor. Instead of cooking twice a day, families prepared both meals on a single fire to save wood.
From deforestation to 'reforestation'
Some 20 years after this 'pilot' project was implemented, in early April of 2015, a hill stream gurgles past on the outskirts of Gunduribadi, irrigating small farms of ready-to-harvest lentils and vegetables.
Under a shady tree, clean water simmers four feet below the ground in a newly dug well; later in the evening, elderly women will haul bucketfuls out with ease.
Manas Pradhan, who heads the local forest protection committee (FPC), explains that rains bring rich forest humus into the 28 hectares of farmland managed by 27 families. This has resulted in soil so rich a single hectare produces 6,500 kg of rice without chemical boosters – three times the yield from farms around unprotected forests.
"When potato was scarce and selling at an unaffordable 40 rupees (65 cents) per kg, we substituted it with pichuli, a sweet tuber available plentifully in the forests," Janha Pradhan, a landless tribal woman, tells IPS, pointing out a small heap she harvested during her patrol the night before.
"We made good money selling some in the town when potato prices skyrocketed a few months back," she adds. In a state where the average earnings are 40 dollars per month, and hunger and malnutrition affects 32 percent of the population – with one in two children underweight – this community represents an oasis of health and sustenance in a desert of poverty.
At least four wild varieties of edible leafy greens, vine-growing vegetables like spine gourd and bamboo shoots, and mushrooms of all sizes are gathered seasonally. Leaves that stem bleeding, and roots that control diarrhoea, are also sustainably harvested from the forest.
Reaping the harvest of community management
But the tranquility that surrounds the forest-edge community belies a conflicted past.
Eighty-year-old Dami Nayak, ex-president of the forest protection committee for Kodallapalli village, tells IPS her ancestors used to grow rain-fed millet and vegetables for generations in and around these forests until the Odisha State Cashew Development Corporation set its sights on these lands over 20 years ago.
Although not a traditional crop in Odisha, the state corporation set up cashew orchards on tribal communities' hill-sloping farming land in 22 of the state's 30 districts.
When commercial operations began, landless farmers were promised an equal stake in the trade.
"But when the fruits came, they not only auctioned the plantations to outsiders, but officials also told us we were stealing the cashews – not even our goats could enter the orchards to graze," Nayak recounts.
"Overnight we became illegal intruders in the forestland that we had lived in, depended on and protected for decades," she laments.
With over 4,000 trees – each generating between eight and 10 kg of raw cashew, which sells for roughly 0.85 dollars per kilo – the government was making roughly 34,000 dollars a year from the 20-hectare plantation; but none of these profits trickled back down to the community.
Furthermore, the state corporation began leasing whole cashew plantations out to private bidders, who also kept the profits for themselves.
Following the amendment to the Forest Rights Act in 2012, women in the community decided to mobilise.
"When the babus [officials] who had secured the auction bid arrived we did not let them enter. They called the police. Our men hid in the jungles because they would be beaten and jailed but all they could do was threaten us women," Nayak tells IPS.
"Later we nailed a board to a tree at the village entrance road warning anyone trespassing on our community forest that they would face dire legal consequences," she adds. Once, the women even faced off against the police, refusing to back down.
In the three years following this incident, not a single bidder has approached the community. Instead, the women pluck and sell the cashews to traders who come directly to their doorsteps.
Although they earn only 1,660 dollars a year for 25,000 kg – about 0.60 dollars per kilo, far below the market value – they divide the proceeds among themselves and even manage to put some away into a community bank for times of illness or scarcity.
"Corporations' officials now come to negotiate. From requesting 50 percent of the profit from the cashew harvest if we allow them to auction, they have come down to requesting 10 percent of the income. We told them they would not even get one rupee – the land is for community use," recounts 40-year-old Pramila Majhi who heads one of the women's protection groups that guards the cashew orchards.
It was a hard-won victory, but it has given hope to scores of other villages battling unsustainable development models.
Between 2000 and 2014, more than 25,000 hectares of forests in Odisha have been diverted for 'non-forest use', primarily for mining or other industrial activity.
In a state where 75 percent of the tribal population lives below the poverty line, the loss of forests is a matter of life and death.
According to the ministry of tribal affairs, the average earnings of a rural or landless family sometimes amount to nothing more than 13 dollars a month. With 41 percent of Odisha's women suffering from low body mass and a further 62 percent suffering from anaemia, the forests provide much-needed nutrition to people living in abject poverty.
Rather than ride a wave of destructive development, tribal women are charting the way to a sustainable future, along a path that begins and ends amongst the tress in the quiet of Odisha's forests.
Edited by Kanya D'Almeida
All rights reserved, IPS – Inter Press Service (2015)