Eco World News
Details

Written by

CREST

Hits: 323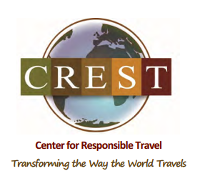 CRESTWASHINGTON, DC (April 13, 2016) — In recognition of Earth Day (April 22), the Center for Responsible Travel (CREST) is releasing its Trends & Statistics 2016 report, demonstrating that the growth of responsible tourism continues to outpace growth of the tourism industry as a whole. In addition, the 2016 report concludes that "the social and environmental imperative for responsible travel" is being spurred, in part, by the twin crises of wealth inequality and climate change. "Doing sustainable tourism business in the era of climate change is not just politically correct, it is a comparative advantage," states to the United Nations Environment Programme (UNEP).
Details

Written by

Eliza Northrop

Hits: 265
Communities in rural Papua New Guinea install their own cost effective and energy efficient solar panels. Credit: Catherine Wilson/IPSBy Eliza Northrop*
WASHINGTON DC, Apr 01 (IPS) - On March 29, Papua New Guinea became the first country to formally submit the final version of its national climate action plan (called a "Nationally Determined Contribution," or NDC) under the Paris Agreement. The small Pacific nation's plan to transition to 100 percent renewable energy by 2030 is no longer just an "intended" nationally determined contribution (INDC) – it is now the country's official climate plan.
Papua New Guinea's NDC marks a step forward in the process of implementing the landmark international climate agreement adopted at COP21 in Paris last year. In the lead up to COP21, countries submitted INDCs, setting out what climate actions they proposed to take to contribute to the global community's collective effect to limit global warming. To date, 161 INDCs have been submitted representing the national climate plans of 188 countries and covering 98.7 percent of global greenhouse gas emissions. The Paris Agreement provides a legal framework for these climate plans.
Details

Written by

Desmond Brown

Hits: 518
Mount Nevis sits at the centre of the volcanic island of Nevis, which has reserves of geothermal energy. Nevis is the smaller island of the pair, known as the Federation of St. Kitts and Nevis. Credit: Desmond Brown/IPSBy Desmond Brown
CHARLESTOWN, St. Kitts and Nevis, Jan 25 (IPS) - Legislators on the tiny volcanic island of Nevis in the northern region of the Lesser Antilles say they are on a path to going completely green and have now set a date when they will replace diesel-fired electrical generation with 100 per cent renewable energy.
The island, with a population of 12,000 currently imports 4.2 million gallons of diesel fuel annually, at a cost of 12 million dollars, a bill it hopes to cut down significantly. Nevis consumes a maximum of 10 mw of energy annually.
Deputy Premier and Minister of Tourism of Nevis, and Minister of Foreign Affairs of St. Kitts and Nevis Mark Brantley said geothermal energy is something that sets Nevis apart.
"About 10 years ago we discovered that we have geothermal energy here. It has taken a while but we are not at a stage where all the exploration work has been done and we have been assured that geothermal goes live in December of 2017," Brantley told IPS.
"What that means is that when that plant switches on in December of 2017, fully 100 per cent of Nevis' electricity will be supplied by renewables. Nowhere else in the world can boast that and so it will make us the greenest place on planet earth. That's the new tagline – the greenest place on planet earth."
Details

Written by

Serena Lucrezi

Hits: 280
Pollution is one of the problems affecting scuba diving. ShutterstockBy Serena Lucrezi, North-West University
Scuba diving is an important tourism market, generating a billion-dollar industry worldwide. African countries are highly recommended for divers; 20% of the best dives in the world are located on the continent.
Some of the most popular destinations include:
Scuba diving has grown in popularity over the past two decades. This is evident from the rapid growth in the number of certifications issued worldwide. The number has grown to 23 million at a pace of about one million every year.
But the industry is not without its fair share of challenges. Some of these, such as environmental degradation and the effects of climate change, are threatening the industry.