Featured Stories
Written by

Inkaterra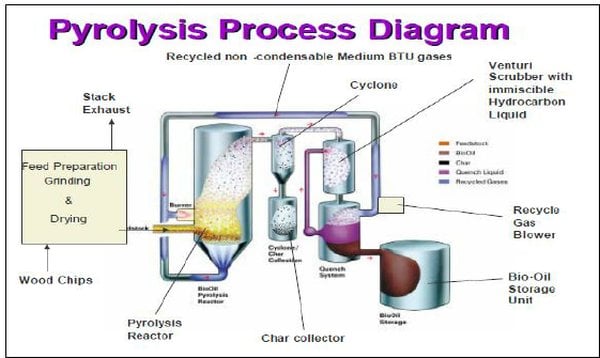 Lima, Peru - 5 April 2019: Inkaterra, Peru 's leader in ecotourism and sustainable development, in alliance with AJE Group and the Municipality of Machu Picchu Pueblo, succeeded in making Machu Picchu the first destination in Peru and Latin America to manage most of its solid waste sustainably. Continuing with the initiatives for the conservation and environmental care of Machu Picchu, the public-private partnership presented the first Organic Waste Treatment Plant. Through pyrolysis (chemical decomposition at high temperatures in the absence of oxygen), this innovative technology processes seven tons of waste per day to generate bio-char, a natural fertiliser that will help with the reforestation of the Andean cloud forest and contribute to agricultural productivity in Machu Picchu.
"The strategic alliance between Inkaterra, the AJE Group and the Municipality of Machu Picchu aims to make our Wonder be perceived as a sustainable destination and to turn it into an example of sustainable management for ecotourism worldwide. We have achieved to raise ecological awareness in the local community, which now segregates almost all waste from homes and establishments at its origin. Today, we present an innovative technology that will contribute to improve high-mountain traditional agriculture and to help restore the Andean cloud forest in Machu Picchu," added José Koechlin, Inkaterra ́s Founder and CEO, who conceived these groundbreaking projects.
"Machu Picchu is established in a small, deep valley with access by foot or train," stressed Mr. Koechlin. "Given that there is no space for traditional composting, we figured out an inventive solution for a reduced area, which will not generate any carbon emissions. Pyrolysis to treat organic waste is a process with local usefulness, avoiding costs of transportation. The initiative is not only sustainable but also profitable for the Municipality, as the production cost in situ is lower than Bio-char's market value". AJE/Inkaterra delivered a Plastic Compactor Plant to SERNANP, which will be used to clean and compact plastic waste generated along the Inca Trail, the most famous trekking route in South America.
The first initiative led by Inkaterra and AJE was carried out in 2017 when they donated and installed the first Plastic Waste Compactor Plant for the Municipality of Machu Picchu Pueblo. This action helped to prevent our World Wonder from entering UNESCO ́s Patrimony at Risk list. Currently, 14 tons of PET plastic are processed daily in this plant.
In 2018, a Biodiesel Production Plant opened at Inkaterra Machu Picchu Pueblo Hotel. Through the collection of used cooking oil from Machu Picchu Pueblo ́s homes, lodges, hotels and restaurants, 20 gallons of biodiesel fuel are produced daily. Every month, six thousand litres of used oil are treated, preventing oil spillage into the Vilcanota River. It is estimated that one litre of oil pollutes one thousand litres of water. On the other hand, petro-chemical free glycerin obtained in this process is used by the Municipality of Machu Picchu to clean its sidewalks and stone floors.
"We are very happy to be part of this change in the city of Machu Picchu and to be able to announce that, with this new plant, the circle of sustainability for which we have been working for three years is closing. Machu Picchu officially becomes a model of sustainability for Latin America," said Mr. Jorge López Dóriga, AJE Group ́s Executive Communications and Sustainability Director.
In 2018, the project to turn the city of Machu Picchu into a model of global sustainability, won in Germany the prestigious "Die Goldene Palme" award in the "Responsible Tourism" category, as well as the Peruvian "Líderes + 1" prize.
Written by

UNWTO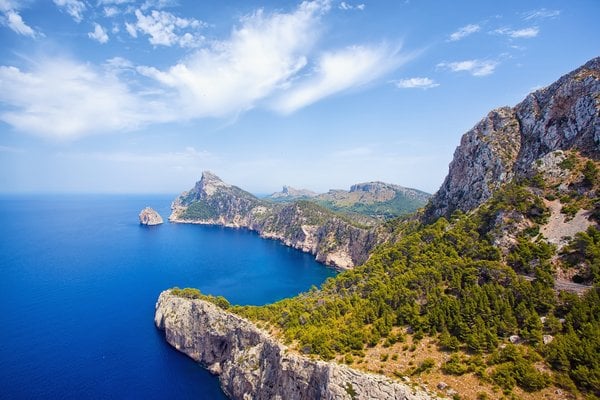 Madrid, Spain, 11 April 2019: Deploying new resources and actions for the progressive adaptation of the Balearic Islands (Mallorca, Menorca and Formentera) to the objectives of the 2030 Agenda, is one of the main objectives of the agreement signed between the World Tourism Organization (UNWTO) and the IMPULSA BALEARS Foundation. Its aim is to jumpstart the process of the strategic reformulation of tourism in order to make an effective contribution to sustainable development.
The planning and execution of new projects focused on local sustainability taking into account the tourism production and consumption patterns of the Balearic Islands, close relations with regional actors, harnessing public-private synergies, and the generation of strategic knowledge on the part of the foundation, are among the key features of this cooperation with the UNWTO, as the United Nations agency responsible for promoting tourism as a vehicle for sustainable development.
The establishment of circular economy guidelines in the hotel sector of the Islands and the identification of best practices already being implemented in this regard are among the first initiatives of the agreement. The objectives are to establish a specific approach to the relationship between hotel activity and its surrounding environment, to obtain intelligence that facilitates decision-making in the implementation of responsible consumption and production measures in line with the 2030 Agenda, and to lay down a strategic framework to activate the network of companies in the sector and other stakeholders.
The memorandum of understanding, signed by UNWTO Secretary-General Zurab Pololikashvili, and the President of IMPULSA BALEARS, Carmen Planas, will be in force until 31 December 2021.
About IMPULSA BALEARS
IMPULSA BALEARS is a platform for strategic knowledge and regional interaction that is working to facilitate the decision-making of economic and social agents and to put together a productive transformation agenda with a significant impact on the global competitiveness of the Balearic Islands. As a foundation, it recognizes the entire society of the Balearic Islands as the main beneficiary of the work it carries out in a rigorous and systematic manner, independently from the specific conditions of the public and private institutions that support it.
Information on its Board is available at http://www.impulsabalears.org/index.php/estructura/i-gobernanza/patronato
Written by

SEE Turtles
Beaverton OR, United States - 9 April 2019: The World Travel & Tourism Council announced SEE Turtles as the winner of the 2019 Changemakers Award at the Tourism for Tomorrow Awards ceremony. The Awards, now in their 15th year, took place at a special ceremony during the WTTC Global Summit in Seville, Spain, to celebrate inspirational, world-changing tourism initiatives from around the globe.
The 2019 WTTC Tourism for Tomorrow Award Winners are highly commended and recognized for business practices of the highest standards that balance the needs of 'people, planet and profits' within the Travel & Tourism sector. New to 2019, the Changemakers Award is for a Travel & Tourism organization which has made real, positive, and impactful change in a specific area of focus defined by WTTC. This focus will change each year. This year the award shone a spotlight on fighting the illegal wildlife trade through tourism.
"SEE Turtles is thrilled to have our efforts to reduce the illegal trade in sea turtle shells and eggs recognized. Our hope is that this award will help to reduce demand for this trade and expand our campaign with the tourism industry. It is an honor to accept this award on behalf of our partners around the world and we thank our donors, sponsors, travellers, and others who helped us get to this point," said SEE Turtles President & Co-Founder Brad Nahill.
SEE Turtles is an organization that supports sea turtle conservation throughout Latin America, the Caribbean, and Asia. Since 2008, by support on-the-ground efforts to protect sea turtles throughout Latin America and the Caribbean, SEE Turtles has helped saved more than 1.7 million hatchlings through the Billion Baby Turtles program and educated over 10 million people and creating a coalition 130+ tourism companies and conservation organizations working to end the demand for turtleshell through their Too Rare To Wear campaign.
The Awards are judged by a panel of independent experts, led by Prof. Graham Miller, Executive Dean, Professor of Sustainability in Business, University of Surrey. The panel included academics, business leaders, NGO and governmental representatives who narrowed down the list of 183 applications to just fifteen finalists. The three-stage judging process included a thorough review of all applications, followed by on-site evaluations of the Finalists and their initiative.
WTTC represents the global private sector of Travel & Tourism. Its Global Summit is the most important event in the sector worldwide each year.
For more information on the Tourism for Tomorrow Awards and all the Winners, please visit http://wttc.org/t4tawards
Written by

Ecoclub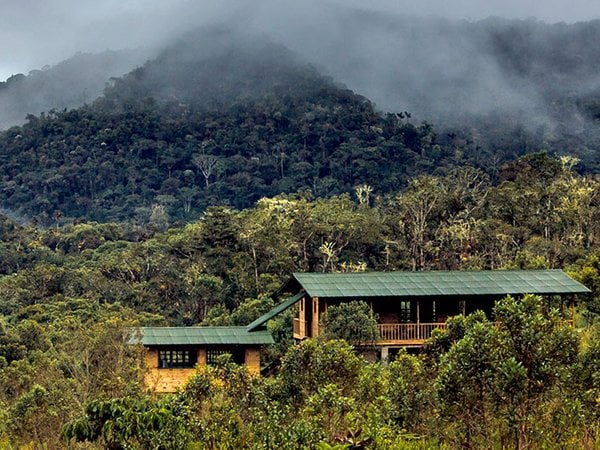 Athens, Greece - 2 April 2019: Ulcumano Ecolodge of Peru (Web: http://www.ulcumanoecolodge.com) has just been accepted as an Ecoclub Ecolodge™ following a transparent online audit procedure. Ulcumano has thus become the first Ecoclub Ecolodge in Peru and one of just 24 worldwide. Reacting to the good news the founder and proprietor of Ulcumano Ecolodge, Mr Eduardo De la cadena commented "We are really proud and happy for this! It took us 8 years to have everything in place to be able to receive a recognition like this one from Ecoclub. The project originated in my forestry engineer degree thesis and was influenced by the international ecotourism guidelines. Our team will keep on working for cloud forest conservation through Ulcumano, a life and living project, and this recognition will be very helpful!"
Located in the Oxapampa Ashaninka Yanesha Biosphere Reserva, Ulcumano's cabins lie concealed between the mist and the dense green cover of the Andean cloud forests. They are surrounded by impressive views, water streams and a remarkable biodiversity of flora and fauna including 157 bird species of which 8 are endemic to Peru. The lodge is 10 km from the town of Oxapampa, in La Suiza, Chontabamba district. The area is well known for its unique and diverse natural and cultural landscape, crafted first by the Yanesha indigenous people, and later by German, Austrian and Andean immigrants.
Ulcumano's Ecoclub Ecolodge Audit Report can be found at https://ecoclub.com/ecolodges/audit-reports/ulcumano
More information on the Ecolodge can be found at http://www.ulcumanoecolodge.com/
The Ecoclub Ecolodge™ Ecolabel is an innovative, affordable and transparent certification offered to eligible, eco-friendly, accommodation facilities that successfully complete the Ecoclub Ecolodge™ Audit process. For more details please visit http://ecoclub.com/join/ecolodge