(a) Lighting: energy saving bulbs throughout the property, solar footpath lights which light down not up. All electricity used is 100% renewable energy

1a. solar electricity for all lighting and all power
(b) Heating: solar powered water heating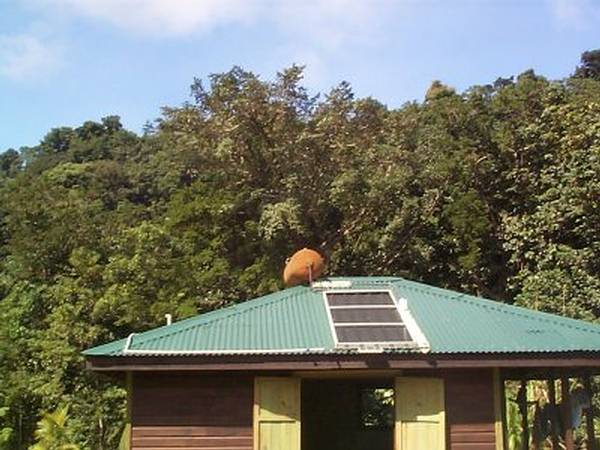 1b. solar hot water heating system
(c) Cooling: Natural cooling in all rooms. We are fortunate to have plenty of breeze.
(d) Cleaning: 100% bio degradable cleaning products, including locally handmade bio degradable soaps

1d. bio degradable cleaning products
(e) Water: solar pump from river, and rainwater collection. Ceramic filters for potable water. Low flow faucets, rocks for displacement in toilets. Self-turning off taps where necessary. Monitor consumption to reduce usage. Monitor water quality in surrounding rivers regularly. We have a towel and sheet re use programme to save water and energy.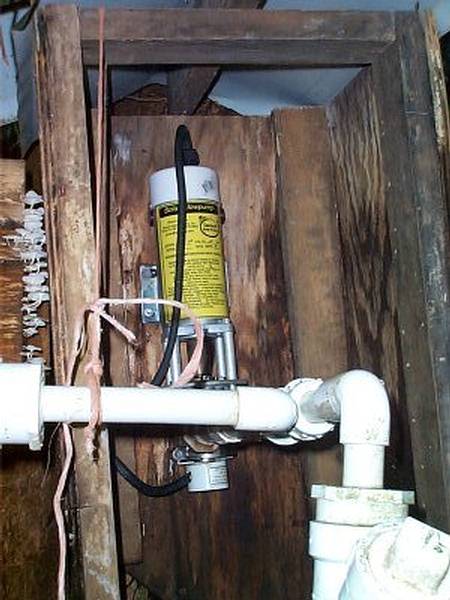 1e – solar powered water pump
(f) Cooking: mostly on fire and coal pot, propane stove in restaurant
(g) Waste disposal: gray water - grease traps, then soakaway; black water septic tank and soakaway. Organic waste is all composted, bottles re-used, anything else possible re used and then remainder to land fill
(h) Insect, pest control (how): preventative planting, various organic pest control methods, such as garlic and hot pepper boiled and mixed and sprayed on vegetables to prevent bugs. Papaya to attract slugs so they eat that in place of crops like lettuce and cabbages. Only chemical occasionally used against wood ants if in wood. If not in wood, vinegar moves them away.
(i) Noise Protection: guests asked not to play music in forest, pump works in silence so as not to disturb surrounding wildlife.
(j) Accessible by public transport: 5 minute walk to bus stop and hitchhiking point
(h) What is the recommended way of reaching your Lodge from the nearest International airport:
local bus, taxi or our airport collection service.
(i) Distance from nearby village / city: 1.5 mile to Grand Fond, nearest village