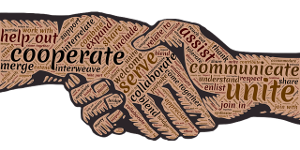 Ecoclub, the International Ecotourism Club, is an ecotourism portal and professional network established in 1999. We promote ecotourism & sustainable tourism worldwide and support current and aspiring tourism professionals, practitioners and academics. [Read our Testimonials]
We currently offer the following services:
 ECOLODGE MEMBERSHIP
A unique marketing and certification support package offered to eligible, eco-friendly, accommodation facilities.
Full Details
---
 CONSULTANCY SERVICES FOR ECO-FRIENDLY ACCOMMODATION PROVIDERS
Certification, Marketing & Business Development Support: We can help you choose and apply for a suitable ecolabel, and assist you in completing the certification steps and requirements. We can also help you develop policies which enhance your contribution to your local community and the environment. We can help you improve your presence on mass social media and booking platforms and explore alternative promotion channels. We can also analyse your website and your website statistics and improve the content and presentation so as to make your website more user-friendly and effective in generating direct bookings - why pay commissions? We can help you create an appropriate and effective logo and related branding materials. We can help you generate new revenue streams, introduce new services for your guests and improve their satisfaction. We can produce and distribute informative and engaging news announcements. And much more!

---
 CONSULTANCY SERVICES FOR ECOTOURISM INVESTING IN GREECE
We know everybody and everything about Greece, Ecotourism and Ecotourism in Greece! If you are seriously thinking about entering the Greek Ecotourism sector, you certainly need our expert, value-for-money advice and recommendations so as to avoid costly mistakes! 
Contact us today!
---
 ADVERTISING
---
FREE SERVICES
---
THIRD PARTY SERVICES WE LIKE
---
CONTACT US
Please use the form below. NB. Our Business hours are 07:00-15:00 UTC, Monday to Friday.