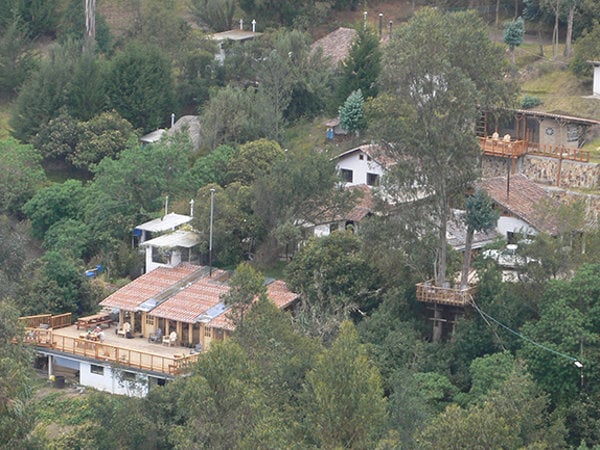 Chugchilán, Cotopaxi, Ecuador
Business Details

Map

Videos
An award-winning, inexpensive, ecolodge high in the Andes Mountains of Ecuador founded by Andres Hammerman and Michelle Kirby. At over 10,400 feet in elevation (3,200 metres) the views will take your breath away! The rural lodge is a perfect place to discover centuries-old culture and diverse ecosystems.

The Inn is perfectly situated in the heart of the Andes Cordillerra mountain range, a few hours walk from Quilotoa Lake (directions). The Iliniza Ecological Reserve, the Rio Toachi Canyon, and Lake Quilotoa are all easy to hike from the front door. Activities on offer include day hikes, sauna and hot tub, indigenous markets, horseback riding, yoga - massage and local workshop tours

Black Sheep Inn features gourmet vegetarian food with organic produce from our gardens. It's a perfect location if you are a backpacker, tourist, traveller or on vacation. It's also recommended for a weeklong family event (wedding, anniversary or special birthday), yoga retreat, group team building, workshop or eco-training.