Headlines
Details

Written by

Lyndal Rowlands

Hits: 326
Jun 7, 2016 (IPS) - A recent UN Educational, Scientific and Cultural Organization (UNESCO) report on world heritage sites in danger from climate change received widespread media attention after the Australian government requested the removal of a chapter on the Great Barrier Reef.
However, the Great Barrier Reef is not the only coral reef at risk from climate change. The report described how coral reefs all around the world are directly affected by warming waters and acidification associated with changes in the climate.
Details

Written by

Emilio Godoy

Hits: 339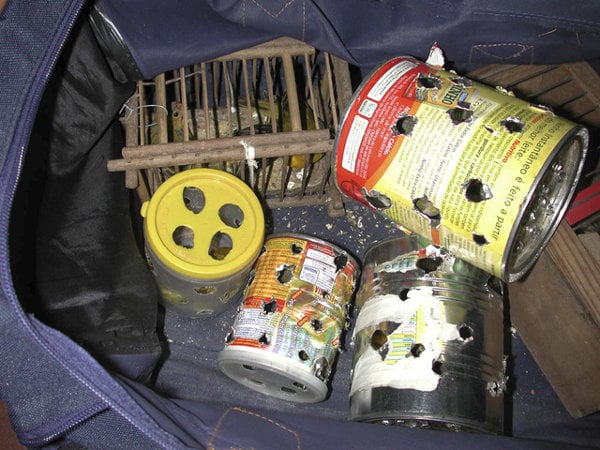 MEXICO CITY, Jun 02 (IPS) - Although it violates the international conventions that regulate the wildlife trade, it is possible to go online and find websites to buy, for example, axolotl salamanders (Ambystoma mexicanum) or spiny softshell turtles (Trionyx spiniferus).
These websites reflect new trends in the trafficking of plant and animal species, which help fuel the smuggling of wildlife and form part of the 'Deep Web', made up of pages that search engines cannot find.
Despite the magnitude of the damage to biodiversity, Latin America and the Caribbean have made scant progress in fighting wildlife trafficking. The theme of this year's World Environment Day, celebrated on Jun. 5, is Go Wild for Life.
Because of their biological wealth, Mexico, Central America and the Amazon rainforest – which is shared by Bolivia, Brazil, Colombia, Ecuador, Guyana, Peru, Suriname and Venezuela – are the main sources of trafficked plant and animal species in the region.
Details

Written by

ECOCLUB.com Team

Hits: 2701
"What matters most in learning are people: the interactions you have with others as part of the learning experience, and the connections you build because of it"
Ayako Ezaki is the Head of Knowledge Management & Communications and Co-Founder of TrainingAid. Ms Ezaki specialises in educational program design and project planning and also brings many years of experience in online communications and social media marketing. Through TrainingAid's partnership with the Global Sustainable Tourism Council (GSTC), Ayako Ezaki serves as Training Director to develop, manage and market the GSTC Sustainable Tourism Training Program. In addition, she serves on the global advisory board of Good and Green Guides and on the judging panel for Wild Asia's Responsible Tourism Awards (2013-2015), while she is also a member of Ecotourism Japan's organiser team. Prior to starting at TrainingAid, she worked as Director of Communications for The International Ecotourism Society. Ms Ezaki has contributed to various publications, including "Sustainable Tourism & the Millennium Development Goals" (2012) and "Have Fork Will Travel: A Practical Handbook for Food & Drink Tourism Professionals" (2014).
ECOCLUB.com: The great fall in the cost of interactive communications including video-conferencing, along with ever-rising fees in traditional learning institutions, job insecurity, rising unemployment and ensuing pressures for life-long learning, have all opened the way to a new booming e-learning industry with relatively low barriers to entry. This probably implies an intense competition between new, smaller and ever-specialised providers as well as with older, classic education institutions. Do you feel that this situation necessitates or cancels the need to certify or accredit online courses from outside bodies?
Ayako Ezaki: I think that an important aspect of the state of education today (whether online or in the classroom) is that there is an increasing demand for more diverse learning opportunities. I do not think there should be any "competition" between e-learning and traditional learning; rather, online learning tools should be used to make learning more accessible and to help improve the quality of learning. The terms such as "e-learning" and "online courses" encompass such a wide range of program types, approaches and purposes that it would be impossible to discuss in any meaningful manner quality standards for all online courses. Within a specific sector, however, accreditation of course providers might be a relevant and useful consideration. For such a solution to actually work, an accreditation program would need to clearly establish the context of who's accrediting what for whom and - importantly - why, and it would also need to achieve a high level of awareness both among the intended audience (e.g. educational institutions) and their "customers" (e.g. students). The evolution of the online learning field, the current "ecosystem" of training and education opportunities, and future development in tourism training are all part of what we're interested in, and would like to actively contribute to. And for that reason, we're currently conducting a research project, "Tourism Skills+Jobs", focused on training and skills development opportunities for tourism professionals. As stated in the project description, we believe that the knowledge and skills that individuals working in tourism bring to the industry not only matter for the success of tourism businesses and destinations, but they are also a key factor in supporting the sustainable development of the tourism industry as a whole. The goal of the research project is to offer useful insights into current (online and offline) training opportunities and to deliver practical recommendations for tourism industry organisations.
Details

Written by

CREST

Hits: 640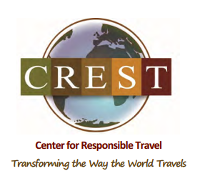 WASHINGTON, DC (April 13, 2016) — In recognition of Earth Day (April 22), the Center for Responsible Travel (CREST) is releasing its Trends & Statistics 2016 report, demonstrating that the growth of responsible tourism continues to outpace growth of the tourism industry as a whole. In addition, the 2016 report concludes that "the social and environmental imperative for responsible travel" is being spurred, in part, by the twin crises of wealth inequality and climate change. "Doing sustainable tourism business in the era of climate change is not just politically correct, it is a comparative advantage," states to the United Nations Environment Programme (UNEP).
Details

Written by

Pina Wu

Hits: 953
by Pina Wu, ECOCLUB.com Correspondent

About the Author
Pina Wu is an Environmental Services Professional based in Taipei, Taiwan. Her specialities include Urban Planning, Community Engagement and International Development. She has a Master in Public Policy and Urban Planning from Harvard University and an M.S. in Building & Planning from National Taiwan University. She currently teaches Environmental Education and English for Tour Guiding in Wenshan and Tainan Community Colleges.
On January 13th, 2016, Taijiang National Park (Map) unveiled its newly completed administration office and tourist centre in Tainan, southern Taiwan. Three weeks later it withstood an 6.4 earthquake which killed 117 people and caused widespread damage particularly in Tainan. The building, in the heart of Sicao wetland, a Ramsar site, is an example of modern stilt architecture, built over the waters of a former fish farm. When visiting Taijiang, one appreciates a serene scenery: the tidal shore is dotted with mangrove forests, birds fly over the water in search of the day's catch, local fishermen check their nets in the pond and women pick out oysters from their shells under the trees in the fishing villages. Few visitors can imagine or comprehend that twenty years ago, there were plans to develop an industrial zone with new townships, an oil refinery, a harbour and an airport in this very location. Those plans were only dealt a final blow in 2009, when Taijiang National Park was formally launched to protect the highly-endangered black-faced spoonbill. It has a total area of 39,310 hectares, of which 34,405 ha is covered by water. Taijiang NP was the eighth national park in Taiwan (out of a current total of 9) and the first that set the wetland ecosystems as the main conservation subject.
Details

Written by

ECOCLUB.com Team

Hits: 762
"Voluntourism, if managed correctly, can be a very good way to fund genuine projects. If the project cause is the core, with voluntourism seen as a way to involve people and fund the project, then voluntourism works"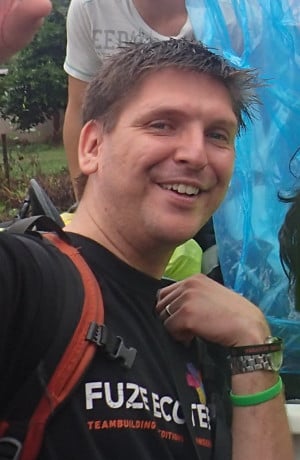 Daniel Quilter is the founder of Ecoteer Malaysia Sdn Bhd and Fuze Ecoteer Outdoor Adventures. He holds a BSc (Hons.) Environmental Science (Marine ecology emphasis) and an MRes Coastal and Ocean Policy both from the University of Plymouth, UK. Mr Quilter started Ecoteer in 2005 after his round the world trip led him to Bornean Malaysia. Whilst in Borneo, he worked at Albert Teo's Sukau Rainforest Lodge conducting EIA reports, teaching English to the staff and organising events including the 1st Borneo Ecotourism Conference in 2005. He then worked as a marine researcher for Sabah Parks at Semporna for 14 months conducting Reef and turtle research on Sipadan Island. In 2008 Daniel Quilter opened his first project in Malaysia's Perhentian Islands in collaboration with the Department of Fisheries and Bubbles Dive Resort and five more voluntourism projects have followed since in Malaysia and Indonesia making Ecoteer one of the world's leading voluntourism operators. In 2013, he launched Fuze Ecoteer Outdoor Adventures, an in-country tour operator, which also operates its own conservation and community projects. Daniel Quilter is also a certified Marine Mammal Medic and a PADI Open Water Diver with over 200 dives including Reef check surveys, cave, deep and night dives.
ECOCLUB.com: Based on your extensive experience with setting up sustainable, volunteer and community tourism projects which of the following elements is most often missing? general knowledge, specialist skills, coordination, trust, funds, incentives, altruism? What is the sine qua non for the success of any such tourism project?
Daniel Quilter: Nice question. With most projects the people starting them really have the passion for the cause. I think most projects have a core cause to them, for example our community project at Ipoh in Malaysia is just starting but the core cause behind it is actually to protect the rainforest by trying to get it gazette as a State Park. So I think with passion, trust from the local community is normally something that eventually comes; if your heart is in the right place, the trust follows. I hate to say it, but I think it is often sustainable funds or demand for the project, which are coupled together really. I have seen many projects start well as they get the initial seed funding but then peter out as funds dry up and normally as projects develop they become more money hungry. The startup costs are the easy part. So I think it is so important for people to think seriously, not just about the initial funding, but also about the funds in ten years' time. How will the operational costs be covered? You will need sound business and marketing skills. The tourism industry is forever changing and what worked one year may not be successful the year after. Therefore it is important to develop various revenue streams. For example, our Perhentian Community & Conservation project has been funded by various means over the past ten years. In the first four years it was through voluntourism only, years 5-7 saw a mix of voluntourism and school groups, while in the last three years there was a mix of corporate sponsorship, voluntourism and school groups. In the future I see funding the project via developing high ropes and zip line attractions which are eco and educate the visitors. So when thinking of funding, thinking on your toes and keeping your finger on the pulse of the industry is the key to long term sustainability. If you stick to one way, it is likely you won't be sustainable long term.
RSS