Featured Stories
Written by

GSTC
The GSTC 2019 Global Sustainable Tourism Conference "Navigating the Way Forward" that took place on December 4th-7th in Terceira Island, the Azores, brought together 250 delegates from 42 countries, along with hundreds of viewers that watched the live broadcasting of the conference.
The Conference themes were: (A) Sustainable Destination Management; (B) Market Opportunities and Challenges for Sustainable Products; and (C) Tourism Response to Climate Change
"Our challenge is twofold: we need to create effective and practical tools to mainstream sustainability in tourism and to convince those skeptical decision-makers, who are not ready nor convinced, to evolve from their 'business as usual' methods. This has been our goal at the Global Sustainable Tourism Council for the last 12 years," said GSTC Chair, Mr. Luigi Cabrini, mentioned the following achievements of GSTC: The Criteria for Destinations and the Industry are widely recognized by the public and the private sectors as relevant instruments to inform strategies and planning of central and regional governments, destinations, hotel chains, tour operators, etc. The Accreditation Program for certification bodies is steadily progressing despite its novelty when compared with other sectors and the difficulties deriving from the complexity and the transverse nature of the tourism chain. Every year several hundreds of people with responsibilities in tourism receive training, tailored to their needs, on the use of the criteria. Finally, the GSTC has made important steps forward to position sustainable tourism in the markets, a key factor for any change to be relevant at the global level.
"Of course, much remains to be done and we are just one of the many organizations committed, in different ways, to promote and to implement more responsible practices in a difficult context," concluded Mr. Cabrini (full speech). 
Read more: "Navigating the Way Forward" – GSTC 2019 Global Conference in the Azores
Written by

Antonis Petropoulos - Ecoclub
"...there is so much focus at the moment on the environmental aspects of sustainability, whereby the rest seems to be forgotten"
Jeppe Klockareson has worked with sustainable tourism development for almost 15 years and has a background as CEO at Basecamp Explorer Sweden and as Product Manager at STA Travel Nordic. Since 2010, he runs Fair Travel, a responsible travel consultancy in Stockholm, offering expertise in sustainable tourism development to customers worldwide, through advisory, audits, consulting, lectures, training, project work and sales and marketing support. Mr Klockareson has been a member of the board of the Swedish Nature and Ecotourism Association since 2014 and acts as the Swedish representative for The Global Sustainable Tourism Council (GSTC). Fair Travel is also GSTC's official training partner in the Nordic region.
Ecoclub: In your experience as a leading Sustainable Tourism Consultant, how easy is it to convince a seasoned tourism business owner that first - they need to green their act, and, second, that they need a Consultant to do so? What traits should they look for when choosing one?
Jeppe Klockareson: Times are certainly changing at the moment where sustainability aspects are becoming more of a certainty and expectation compared to just a year ago. Given the recent awareness in sustainability aspects, coming from the mass media coverage, consumers have become more aware and more demanding, thus resulting in a need for tourism businesses to change. Therefore, it is not so much an issue of convincing them, but more an aspect of making them understand the full concept of sustainability. The challenge that I see now is that there is so much focus at the moment on the environmental aspects of sustainability, whereby the rest seems to be forgotten. This is where I see the challenge, to be able to make them understand that they need to embrace the full aspect of sustainability. It goes beyond just offsetting your carbon emissions and turning to train travel. Once it is understood that they might not have all the knowledge themselves, that's also where they see the need for advisory and knowledge coming from an external consultant. The traits to look for are experience and above else, creating sustainability instead of just talking about it. I see knowledge in the GSTC criteria and how to apply them as a trait. 
Read more: Interview: Jeppe Klockareson, Owner & Founder, Fair Travel
Written by

Antonis Petropoulos - Ecoclub
" Tourism industry, in every community, will always gather promoters and opponents. It is very important to understand the reasons that move some people to refuse tourism, clarify misunderstandings and plan how to include them into the destination "
Marcello Gandolfi is a Community Based Tourism Expert specialised in designing, managing and implementing tourism and development programs in close partnership with civil society organisations, private and public actors of the travel industry value chain. Based in Lima, between 2010 and 2013 he implemented a sustainable tourism program linking 3,000 tourism SMEs to the main tour operators in the Andean region. Funded by the Inter-American Development Bank and CAF, the program established the first regional route of Sustainable Tourism in Peru, Bolivia and Ecuador and generated 1.5 million euros in sales of community tourism experiences. As Project Director of CODESPA Foundation since 2013 he is responsible for the global implementation of economic development programs in 11 Asian, African and Latin America Countries. Key projects at CODESPA involved designing a method for integrating communities into tourism value chains (RUTAS) and the MICE sector. The relevant training, marketing and quality standards that he developed are now in use by local governments and Ministries of Tourism. Since 2017, as an UNWTO Academy Trainer, he teaches public officers of Latin America Ministries of Tourism on how to integrate communities with tourism. Mr Gandolfi holds a BSc in Economics and International Organisations Management (Luigi Bocconi University), a Master of International Development and Cooperation (University of Bologna) and a Master of Business Administration and Emotional Intelligence (EAE Business School of Barcelona). 
Ecoclub: What attracted you to Community Based Tourism (CBT) and what is your personal, short definition of CBT? What is its unique selling point?
Marcello Gandolfi: I was firstly attracted to Community Based Tourism for professional reasons. I am an economist working on market-based solutions for poverty, and I saw tourism as a great social and economic development opportunity for vulnerable communities living close to main travel destinations. To me, CBT is a type of tourism that involves local communities managing and developing their own tourism industry, whereby travellers can experience the community's way of life and consider their impacts upon the destination they are visiting. Its unique selling point nowadays is CBT match with XXI century travellers' mega trends: human connection experience, cultural heritage discovery, active tourism and learning, will to have a positive impact into destination.
Read more: Interview: Marcello Gandolfi, Community Based Tourism Expert
Written by

Ecotourism Kenya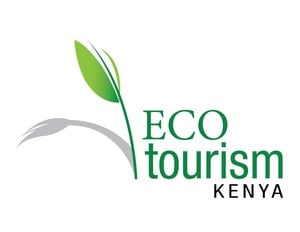 London, 18 November, 2019 - Travelife for Accommodation, an international accommodation sustainability certification scheme, and Ecotourism Kenya, a regional sustainability label, have signed an agreement to collaborate on certification for accommodation providers in Kenya. This collaboration will enable Kenyan properties to achieve both the Ecotourism Kenya label and the internationally recognised Travelife Gold Certification after an onsite audit that will be conducted by auditors working for Ecotourism Kenya that have been specially trained by Travelife.
"By collaborating with Travelife, we are making it simpler for Kenyan accommodation providers to demonstrate their commitment to operating responsibly at an international and local level so that visitors to Kenya can rely on Travelife and Ecotourism Kenya certification." said Grace Nderitu, CEO of Ecotourism Kenya.
Read more: Travelife for Accommodation and Ecotourism Kenya announce collaboration on accommodation sustainability certification
Written by

GSTC
November 18, 2019 – The Global Sustainable Tourism Council (GSTC) is pleased to announce that Hilton's corporate responsibility management system has achieved 'GSTC-Recognized Standard' status.
Hilton is the first major hotel company to achieve this recognition. In 2009, Hilton launched LightStay, its award-winning platform that enables the company to track its environmental and social impact across its entire global portfolio of nearly 6,000 managed and franchised hotels. Originally designed to track environmental data, LightStay has evolved to measure, manage and report all of Hilton's environmental and social metrics.
LightStay tracks energy, carbon, water and waste data, as well as social impact metrics including local sourcing, youth training and volunteer hours. LightStay also captures detailed information on hotels' operational practices and sustainability certifications, and provides localized risk indices on the most material issues for the company, such as disaster vulnerability, water risk or modern slavery risk, to inform each hotel's priorities. Through the use of LightStay, every property in Hilton's portfolio is certified to ISO 9001 (Quality Management), ISO 14001 (Environmental Management) and ISO 50001 (Energy Management).
Read more: Hilton LightStay is Now a GSTC-Recognized Standard
Written by

CREST
Washington, DC (31 October 2019) Today, the Center for Responsible Travel (CREST) released a new tourism industry study, The Case for Responsible Travel: Trends & Statistics 2019.
This landmark report includes a special focus on impact tourism, providing cutting-edge examples of how tourism businesses, travelers, and organizations are making strategic contributions of time, talent, and treasure to social and environmental projects in destinations. It finds that when done responsibly, impact tourism is a vital tool for fostering community development and promoting conservation.
Written by

GSTC
14 October 2019: The Global Sustainable Tourism Council (GSTC) is pleased to announce that Booking.com, one of the world's leading digital travel platforms, has officially joined as a member of GSTCs global network. Representing a wide range of tourism stakeholders, GSTC members are active drivers for sustainability in travel and tourism and contribute to the important work of the GSTC in promoting the widespread adoption of universal sustainable tourism principles. 
Helping protect and preserve destinations around the globe so that travellers can continue to enjoy them for generations to come has been a priority for Booking.com for several years and is one of the key strategic focus areas for the company. Booking.com's existing sustainability efforts include an employee volunteer initiative, now going into its sixth year, that supports destination improvement projects all over the world, as well as an accelerator programme and other funding initiatives that support a wide range of social enterprises and innovative projects in sustainable travel with grants and mentorship to help scale their impact.
Read more: The Global Sustainable Tourism Council (GSTC) welcomes Booking.com as a new Member
Written by

Kytherian Foundation for Culture and Development
Kythera, Greece (2 October 2019) - Kythera island, Greece will become the first hiking destination in Europe to apply the international Green Flag Trails system of trail auditing, a sustainability mark being implemented by the World Trails Network, to increase the sustainability and marketability of trails around the world.
From October 4 to October 11, trail experts from Greece, Portugal, France, Spain, Italy, Hungary, Russia, Armenia, Georgia, Lebanon, Jordan, Palestine and Kenya will gather on the island of Kythera, Greece, in order to participate at the Green Flag Trails Auditor Training Course, the first of its kind in Europe. The training is hosted by the World Trails Network, with the support of the Kytherian Foundation for Culture and Development. During the training, Kythera Trails, the official trails network of Kythera, will be audited and awarded with the Green Flag Trails Certificate.
Green Flag Trails is a certification that recognises trails for their accurate data, environmental responsibility and sustainable management. It focuses on sustainability and responsibility towards hiking and walking tourists and aims to stimulate ecotourism. Green Flag Trails is a scientifically based trail auditing system, developed over a 15 year period by professor of ecotourism, Dr Leon Hugo. The system has been applied and tested in 6 different countries to date, including Nepal, South Africa and Peru.
Read more: Greek island of Kythera hosts Green Flag Trails Auditor Training Course
Written by

Ecoclub
Title: An Introduction to Sustainable Tourism

Author: Alexandra Coghlan, Associate Professor in Tourism, Griffith University, Queensland, Australia
GoodFellow Publishers: ISBN: 9781911396734 HBK; 9781911396741 PBK; 9781911396758 eBook
Using first-hand research projects and packed with international case studies, it combines theoretical and applied knowledge with a scaffolded learning approach and takes a comprehensive look at practical management tools, certifications and innovation as part of the process of operationalising and implementing sustainable tourism.
An Introduction to Sustainable Tourism provides a comprehensive, pragmatic, and realistic look at integrating sustainability into tourism. It adopts a systems-perspective, looking at the whole tourism supply chain to provide an integrated viewpoint of sustainability in the tourism industry and asks:
How does policy encourage or discourage sustainability?
How do intermediaries influence the sale of sustainable tourism?
What are the operator's concerns, how do tourists themselves respond to them?
What are the values of sustainability in tourism and what are the impacts 'trade-offs' to the tourist experience?
Read more: New from GoodFellow Publishers: "An Introduction to Sustainable Tourism" by Alexandra Coghlan