Featured Stories
Written by

Freya Higgins-Desbiolles
Tourism Alert & Action Forum - "Salvador Statement on Just Tourism", March 18th 2018
Following on from the meeting of the Tourism Advocacy and Action Forum (TAAF) in 2014 in Istanbul, Turkey, a group of activists and representatives of organization working on tourism issues met at Salvador, Brazil in March, 2018 in a side event to the World Social Forum (WSF). The WSF ran under the theme "To resist is to create, to resist is to transform!" and the TAAF took inspiration on resistance and transformations in tourism.
Amending our name to the Tourism Alert and Action Forum, our group of activists and representatives: reaffirmed our commitment to the principles of the Istanbul Statement and considered the experiences of communities suffering the negative impacts of tourism policies and projects that are included within the imposition of models of hegemonic development. We also recognized that tourism works together with the execution of mining, oil, energy, forestry, marine resources extraction, bioprospecting, privatization of lands, water, goods, public services and cuts or violates human rights extensively.
Written by

UNWTO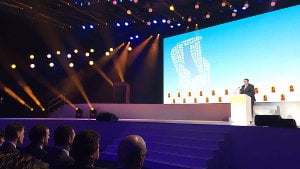 Berlin, Germany (6 March 2018) - The tourism sector's role and responsibility in contributing to sustainable development on a global scale was the central message delivered at the opening of the 2018 edition of the ITB Berlin travel trade show by Zurab Pololikashvili, Secretary-General of the World Tourism Organization (UNWTO). Speaking in the presence of German Chancellor Angela Merkel, tourism ministers from around the world and the leaders of the tourism sector, Mr Pololikashvili stressed how tourism not only needs to consolidate current growth rate but "to grow better".
In 2017, international tourist numbers grew a record 7% to reach 1.3 billion. UNWTO's message underlines the need to turn these figures into benefits for all people and all communities. "Leaving no one behind" is the benchmark for true sustainability, which must also decouple growth from resource use and place climate change response at the heart of the tourism sector's agenda.
"Tourism's sustained growth brings immense opportunities for economic welfare and development", said the UNWTO Secretary-General, while warning at the same time that it also brings in many challenges. "Adapting to the challenges of safety and security, constant market changes, digitalization and the limits of our natural resources should be priorities in our common action", he added.
Speaking at the opening was the German Chancellor Angela Merkel, the Governing Mayor of Berlin Michael Müller, the President of the Federal Association of the German Tourism Industry (BTW) Dr. Michael Frenzel, the Minister-President of Mecklenburg-Vorpommern Manuela Schwesig and Dr. Christian Göke, CEO of Messe Berlin.
"Tourism is an example of the opportunities of globalisation. Tourism brings people closer together and creates the foundation for growth" said Chancellor Angela Merkel. "We are committed to the Agenda 2030. We are committed to sustainable tourism." she added stressing the role of tourism in the sustainability agenda.
The UNWTO Secretary-General stressed education and job creation, innovation and technology, safety and security; and sustainability and climate change as the priorities for the sector to consolidate its contribution to sustainable development and the 2030 Agenda, against the backdrop of its expansion in all world regions and the socio-economic impact this entails.
To address these issues, Mr. Pololikashvili concluded that "public/private cooperation as well as public/public coordination must be strengthened, in order to translate tourism growth into more investment, more jobs and better livelihoods".
Useful links:
Speech by UNWTO Secretary General delivered during opening ceremony
Written by

World Rainforest Movement
On 8 March, International Women's Day, hundreds of organizations and individuals demand an end to the violence against women living in and around large-scale oil palm plantations expansion.
A petition has been initiated by women in West and Central African countries where industrial oil palm plantations are expanding rapidly. In Cameroon, the petition is presented to institutions promoting oil palm plantations, such as the European Union, United Nations, as well as the embassies of Belgium and France, home countries of several of the oil palm companies active on the continent.
Over the past few years, African countries have been targeted as the new frontier for expansion of industrial oil palm plantations. Estimates are that governments handed over more than 4 million hectares of land in oil palm concessions. This has resulted in negative impacts on local communities. Conversion of community land to industrial oil palm plantations also has created specific and differentiated impacts on women. One of the most terrible impacts resulting from plantations expansion is violence against women. Often, women suffer sexual violence and abuse, the suffering made worse by the fact that these forms of violence are routinely silenced and thus, made invisible.

Given this situation, Women from different countries came together to launch the Petition on 8 March, International Women's Day, as a way to draw attention to this suffering as a result of the expansion of large-scale industrial oil palm plantations. In the petition, women denounce that "industrial plantations bring sexual abuse, rape, harassment, persecution and destruction of their livelihood".

The petition also exposes that when forests are destroyed to make way for plantations, the diversity of food, medicine and material that forests provide, is also destroyed. This destruction eradicates an important part of the economic and cultural values that women depend on and that characterize their traditional land use practices. Furthermore, rivers are polluted by chemicals used in large-scale plantations, and diseases and other health problems multiply.

The petition notes that children suffer from the consequences: "Livelihoods are drastically affected and women are forced to work as labourers in plantations where their wages are too low for them to be able to pay school fees, compromising their children's future. Children end up resorting to theft and are regularly thrown in jail. Without decent jobs, even young children are drawn into taking drugs", the petition says. Alcohol consumption among minors also often increases significantly around industrial plantations.

The petition, signed by hundreds of organizations and individuals from all continents, demands that oil palm companies stop the violence against women and give back community land and forests, which were illegitimately taken through government concessions.
Written by

GoodFellow Publishers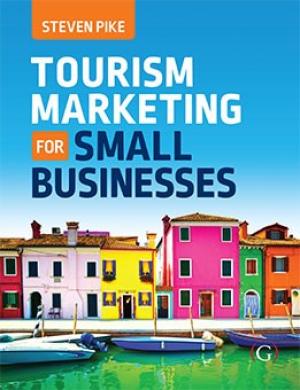 New title from Goodfellow Publishers: Tourism Marketing for Small Businesses by Steven Pike.
February 2018; ISBN: 9781911396352 Paperback; 242 pgs; Price: GBP £34.99 €45.00 USD $55.00
This unique text focuses on the application of global marketing principles specifically for small tourism businesses around the world and links academic theory with real world practice illustrated via international case studies.
Written in an engaging style and structured to follow a 12-13 week semester course Tourism Marketing for Small Businesses enables understanding of formulating, implementing and monitoring a marketing strategy. 
Small tourism businesses form the majority of the employment opportunities within the tourism industry. However, many texts seem to overlook this significant sector of the industry and focus instead on the larger multinational companies. This unique text focuses on the application of global marketing principles specifically for small tourism businesses around the world and links academic theory with real world practice illustrated via international case studies.
Written in an engaging style and structured to follow a 12-13 week semester course Tourism Marketing for Small Businesses enables understanding of formulating, implementing and monitoring a marketing strategy. Each chapter will contain summary review questions and a mini case with discussion question. Accompanying the text are lecturer resources in the form of PowerPoint slides for each chapter, with links to relevant URLs and YouTube clips.
A vital text for all tourism and marketing students as well as tourism industry practitioners who have marketing responsibilities.
20% Discount for ECOCLUB Members - Contact us for details
Order direct from www.goodfellowpublishers.com 
Written by

World Bank
Washington D.C. (February 2018): Nature-based tourism (NBT), if managed sustainably, is a powerful tool countries can leverage to grow and diversify their economies while protecting their biodiversity, and contributing to many sustainable development goals (SDG), including SDGs 12 (sustainable consumption & production patterns) and 15 (sustainable use of terrestrial ecosystems). Local communities, private sector enterprises, and governments can also benefit from investments in tourism through increased market opportunities and linkages to tourism services such as agriculture production, hospitality, restaurants, transportation and health services.
Read more: New World Bank Report Explores Innovative Wildlife Tourism Partnerships
Written by

UNEP
Nairobi, Kenya (1 March 2018): Big cats like lions and tigers cannot survive unless they have plenty of wild animals to eat. Those wild animals cannot survive in sufficiently large numbers unless their habitats remain intact. Humans have been encroaching on these habitats, while poverty, greed and ignorance have been driving the illegal trade in wildlife. So big cats, like many other species of wild animals, are under threat as never before.
"UN World Wildlife Day 2018 will feature a star-studded cast – cheetah, clouded leopard, jaguar, leopard, lion, puma, snow leopard, tiger," says CITES Secretary-General, John E. Scanlon. "These most majestic predators on our planet are facing many and varied threats, primarily caused by human activities, be it habitat loss, poaching, human-wildlife conflict or climate change."
Read more: On UN World Wildlife Day 2018 big cats feel the pinch
Written by

Wildlife Conservation Society (WCS)
Vientiane - Lao-PDR (February 28, 2017): A new study by the Wildlife Conservation Society (WCS) and Foundations of Success (FOS) finds that an ecotourism strategy based on "direct payments," where local people are compensated for the amount of wildlife seen by tourists, has resulted in a reduction in illegal hunting and an increase in wildlife sightings.
In the study, the scientists tested a new model in Lao People's Democratic Republic (PDR)'s Nam-Et-Phou Louey (NEPL) National Protected Area (NPA) that used a direct payment approach to encourage villagers to reduce illegal hunting and trade, which is driving wildlife decline.  The model included a contractual payment to villages that was directly tied to the numbers of wildlife seen by eco-tourists as well as a reduction in payments for occurrences of hunting violations.  The approach was designed to reduce illegal hunting pressure, increase wildlife sightings, and ultimately wildlife numbers, while generating ongoing economic incentives for conservation.
Read more: WCS Study finds Ecotourism has reduced illegal hunting in Laos
Written by

ECOCLUB
"Most travel writing is really just PR... If a tourism board flies a newspaper journalist out to a destination, puts them up in a couple of hotels, shows them the sights, they expect a favourable piece in return. So does the newspaper, who wants the tourism board (or airline, or hotel chain) to take out adverts in the months to come. So the writer, who wants to carry on with this comfortable arrangement, delivers."
Jeremy Smith (Web, Twitter) is the author of Transforming Travel - realising the potential of sustainable tourism (CABI, 2018). The book calls on the travel industry to move away from an incrementalist approach to sustainability towards delivering transformative positive impact through embedding the principles of the circular economy at its core. Jeremy is the editor of Travindy, the travel industry news site dedicated to sustainable tourism. He also writes a fortnightly blog on responsible tourism for World Travel Market and the monthly newsletter on sustainable tourism for the World Travel and Tourism Council. He provides communications consultancy and services to companies and organisations working towards sustainable tourism - recent clients include The Travel Foundation, Visit Finland, PATA and various independent hotels, lodges and tour companies. He co-wrote (with Richard Hammond of Greentraveller) "Clean Breaks - 500 New Ways to See the World" which was Rough Guides' only book dedicated to responsible tourism. Before that he was editor of The Ecologist, then the world's longest-running environmental magazine.
ECOCLUB.com: What first attracted you to this sector and career and what keeps you going?
Jeremy Smith: I had been working at an environmental magazine for 6 years, and needed a change. I've always loved travelling, yet at the magazine, the editorial position had always been very critical about tourism, including what was then mostly known as ecotourism. When I left I got the chance to write a travel guide for Rough Guides about the best in sustainable tourism around the world, which meant travelling for a year seeing for myself what were said to be some of the most inspiring places around. I realised then that there were a lot of great stories to be told, but also that there was a lot of misinformation and misunderstanding, and it seemed to me that I could work to help address this. What keeps me going? The upbeat answer is that I get to work at something I believe in, with people who inspire me. The less optimistic one is that the message hasn't got through, so I have to keep pushing.
Written by

Jem Winston
Newfoundland Estate, Dominica - 9 December 2017: 3 Rivers Eco Lodge, Dominica is proud and delighted to announce to our Ecoclub community that we are open for business following the passage of Hurricane Maria. We wish to thank all our friends for your thoughts and support since Hurricane Maria devastated Dominica on September 18th, 2017. Everyone connected with the lodge is safe, although the Eco lodge and the entire island took a severe beating. Our thoughts are with those who fared even worse than us.
Here at 3Rivers & Rosalie forest Eco lodge the process of cleaning up and repairing and rebuilding is progressing well, and we are looking positively forward. We are delighted to report that we are open and can receive understanding guests, and offer a still wonderful stay on our beautiful, though changed, island. Although we lost the most of our dormitory and dining room/education centre, our cottages were only slightly damaged. Two have some twisted windows and doors which we have temporarily fixed so they function. And our ocean view cottage lost a part of its roof but it's covered, dry, usable and almost finished fixing completely. The island-wide shortage of screws, nails and other hardware does mean we can only progress slowly, but every day sees improvements.
Read more: Dominica: 3 Rivers Eco Lodge Reopens, Raises Funds for Local Community hit by Hurricane Maria
Written by

ECOCLUB
December 6, 2017 - Stockholm, Sweden: In an open letter, 56 travel, ecotourism and guide companies demand that all remaining high conservation value forests in Sweden must be protected. The companies are concerned about a number of biologically valuable forests which are planned to be felled by the Swedish FSC-certified forest companies Sveaskog, Stora Enso and SCA. Nature-based tourism has an annual turnover of several billions of SEK, and it is on the uprise. Many global travellers specifically visit Sweden to explore the nature., Sweden is known for its rivers, lakes, mountains and deep forests which also appeals to other types of tourism.
Read more: Ecotourism Companies Protest against Forest Destruction in Sweden