Ecoclub News
Written by

Antonis Petropoulos - Ecoclub
"Awareness precedes all change and social awareness related to environmental responsibility, sustainability, and stewardship is reaching a critical mass in the world" 
Allen Schnaak's personal and professional life have revolved around water and the outdoors. Over 50 years ago, at the age of 12, he got his first job maintaining a neighborhood swimming pool. He was active in boy scouts, earned the Eagle scout rank with a community project involving the cleanup of a garbage dump. While in college he studied marine biology and limnology, but "since Jacques Cousteau had the job" he wanted, his career evolved around the swimming pool industry, the last 30 years focused on chemical solutions to water maintenance. Now, with BioNova Natural Pools and the promotion of natural biological filtration of swimming environments, his life and career "has come full circle". Mr Schnaak explains that the more he learns the more he is amazed, at how "nature" can so easily manage the diverse and complex interrelationships of biology, chemistry, and geology, so long as the conditions for nurturing it are properly "cared for". He believes that there is a rising level of awareness in sustainable practices and promoting responsible stewardship of our natural resources.
Ecoclub: While preparing for our conversation, we showed images of your pools to two friends. After three seconds of awe, one exclaimed 'I want one of these!" and the other one opined that 'this is how pools should be made". Indeed. So why aren't they, we thought? There is always resistance to change, sometimes fueled by conventional scientific wisdom and other times by material posted online. A quick search reveals that there have been some studies suggesting that natural swimming pools may be at risk from fecal materials from birds and other animals and there are some online cautionary tales [inexperienced contractors apparently using cheap filtration materials or the wrong type of plants and ending up creating fish ponds]. How do you convince customers to do away with their fears and opt for green progress?
Allen Schnaak: I agree. Natural Swimming Pools should be more prevalent than they are, and to understand the reason why they are not, one only needs to "follow the money". That sounds crass, but in the 1960's when construction techniques simplified the process and lowered the cost for pool construction it enabled the average person the ability to afford a swimming pool. During this same time, chlorine was growing in popularity as a water treatment method to curb illness caused by water borne pathogens in drinking water across the world. It was an easy leap for chemical manufacturers to expand their business to market to this growing water treatment opportunity for recreational water. Pool businesses that evolved in the last 60 years were provided with a revenue stream of maintenance chemicals to sell once the swimming pool was installed and now the average swimming pool (18k gallons operating 22 weeks of the year) will require US $600-$1,000 per pool season, of chemicals for maintenance of a "nearly" sterilized water environment.
If the objective of a viable business is "to find a need and fill it" then chemical companies and pool businesses were simply filling a market need. For Natural Swimming Pools (NSPs) to gain a more prevalent position in the market, designers and builders of recreational water environments must first believe that there is "demand" in the marketplace and realize a profitable return for their time and effort to add it to their portfolio of pool options. For there to be more demand, there needs to be greater awareness in the marketplace of NSPs as a viable option for pool care.
That is where we are now, building greater public awareness of the viability of natural water purification. "Awareness precedes all change" and social awareness related to environmental responsibility, sustainability, and stewardship is reaching a critical mass in the world and this growing group of environmentally focused persons is seeking more options to support their "green living" lifestyles. NSPs now become one of those choices to complement their focus on environmentally sustainable choices.
Read more: Interview: Allen Schnaak, Vice President of Business Development, BioNova Natural Pools
Written by

UNWTO
1 May 2020 -  For many millions of people around the world, tourism is so much more than a leisure activity.
Our sector gives them the chance to make a living. To earn not just a wage, but also dignity and equality. Tourism jobs also empower people and provide a chance to have a stake in their own societies – often for the first time.
This is what is at risk right now.
The International Labor Organization, a fellow UN agency of UNWTO, has raised the alarm: As many as 1.6 billion individuals worldwide could be affected by a loss of working hours as a direct result of the COVID-19 pandemic.
Read more: UNWTO: No Time To Waste as Lost Working Hours Devastate Lives
Written by

Fairbnb Coop
2 April 2020 - Fairbnb.coop, the new platform for sustainable tourism, launched its COVID-19 relief campaign #IStayHome & #TravelTomorrow, how does it work? The proceeds of future trips will be immediately used to support doctors, nurses and health personnel on the front line against COVID-19 in the active communities in Italy. 
A simple message for future guests of our cities: by booking today, while we stay at home, we can immediately contribute to the fight against Coronavirus and at the same time plan a sustainable holiday, helping Italy to recover.
Never as in this time the society in which we live seems fragile: economic and environmental crises and now the spectre of a pandemic is eroding our habits and safety. Tourism, among all sectors, has proven to be the most vulnerable: the necessary limitations and precautions for the Coronavirus emergency have exposed all its fragility and contradictions.
The booking platforms have recorded a collapse in bookings made for these and the coming months, however, placing the burden mainly on the shoulders of the owners and managers of the properties. A serious blow especially for the Hosts that we consider sustainable, those who host in their home or have at most one home on the tourist market: families who integrate their income without damaging the social fabric of their city.
Read more: Italy: Fairbnb.coop launches COVID-19 relief campaign
Written by

Antonis Petropoulos - Ecoclub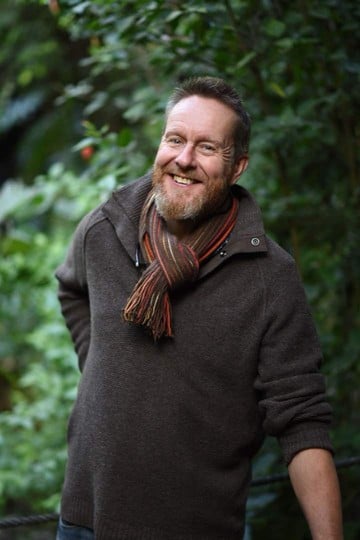 "We wanted something different from a run-of-the-mill or traditional building...we wanted to make a minimum impact on the environment and to create a more sustainable lifestyle, a business that would be small enough to be run entirely by two people but big enough to be able to live a simple life but a good life"
Nigel Thornton was born in Woking, Surrey and grew up in the suburbs in Walton on Thames. He moved to London at 17 and there he had a very varied employment history working with musicians, street trading, estate agency and antique trading. He settled into working with refugees in temporary housing in 1988 and moved through various positions in social housing, dealing with social deprivation, followed by local authority work in North London and East London. He gradually became disillusioned with the political aspects of his work and together with his wife, an Acupuncturist born in Valencia, started looking for other options to make a difference. They decided to create an eco-hotel and bought the land near Valderrobres in Aragon, Spain in 2004. The first two years passed while trying to obtain building permits due to the innovative, environmentally friendly aspects of their project. The construction phase took another three years with Nigel travelling nearly every Friday to Spain and every Monday back to the office in London. Mas del Bot welcomed its first guests in November 2008.
Ecoclub: What attracted you to this profession or vocation and this specific location?
Nigel Thornton: The specific location was chosen following a several week journey through Spain in 2002. We chanced upon Los Puertos de Beceite because my brother-in-law was here with several family members on holiday and we wanted to visit him. I was enchanted by the unspoilt beauty of the area and the people who were open and friendly. We were looking for an opportunity to break away from working in the city; we were living in London, my work involved high levels of stress working with vulnerable people within local government. My wife is an Acupuncturist and Chinese Medicine practitioner and could take her work almost anywhere but mine was difficult to move abroad. I have always been interested in design and architecture, especially indigenous design, my father was a carpenter and builder, and also have always worked with people in one form or other and therefore the hotel / hospitality industry seemed a good fit.
Ecoclub: Why did you decide to build your facility from scratch and, in particular, with straw-bale?
Nigel Thornton: We wanted something different from a run-of-the-mill or traditional building. Firstly, we wanted to make a minimum impact on the environment and to create a more sustainable lifestyle, a business that would be small enough to be run entirely by two people but big enough to be able to live a simple life but a good life. Additionally, we felt that this product, which was at that time pretty much unknown in Spain ,would give us a niche in the hotel world, a market which was just beginning. Finally, we wanted to build something sustainable / ecological that would illustrate to people that living sustainably didn't mean living in a cave with basic amenities but could be a "luxury" lifestyle. Such a property was just not going to be available, certainly not where we wanted to build, so building from scratch was our only option.
We chose straw bale as it interested me, was sustainable and seemed to be something that could be taken on by non-professionals. We did a one week course in the UK and with the naivety of relatively young people decided we could build a house. Initially, I thought it would also be cheaper than a traditional concrete build, something that in reality was not the case. We found a young architects' cooperative in Barcelona who worked with ecological constructions and were keen to experiment. We sourced a local builder who was open to new ideas, researched a lot, downloaded loads of information from the internet and liaised with people with more experience than us in Spain and Germany, and then just went for it.
Read more: Interview: Nigel Thornton, Proprietor, Mas del Bot Hotel, Spain
Written by

Antonis Petropoulos - Ecoclub
"A true Ecolodge is a business that puts environmental values into practice on various levels and at the same time allows its owners to make a reasonable living."
Arif Qureshi was born in Karachi, Pakistan, in 1960 of an American mother and a Pakistani father. He grew up and went to school in the suburbs of Chicago, Illinois. Mr Qureshi obtained a Master's degree in architecture at the University of Illinois in Champaign-Urbana with a specialisation in the preservation and renovation of older buildings. He worked in architecture and in building construction in Illinois for a couple of years and then moved to Barcelona, Spain in 1987 intending 'to spend a year in the city' but ended up living over 15 years there. He obtained a Master's degree in Teaching English as a Foreign Language at the University of Barcelona and worked as a freelance English teacher in businesses, government agencies and several universities in Barcelona. Together with his wife, Marta Maristany, a Catalan linguist, they moved in 2003 to the Pyrénees of Southern France to create and run an ecolodge together. L'Orris des Planès Trailside Ecolodge opened its doors in February 2005. 15 Years later, having turned it into a successful green business, they have decided to put it up for sale and undertake a new venture in another part of France.
Ecoclub: Did you always plan to become an Ecolodge Owner? What was your background and original idea and why did you choose this area and this particular village?
Arif Qureshi: Not at all. My original profession was architecture and my second profession was Teaching English as a Foreign Language. Before moving here and creating our lodge, my wife Marta and I lived and worked in the centre of Barcelona. Though we liked the city, we were always in the Pyrenees during our vacations and finally decided it would be more logical to move from the city to these mountains. The transition took several years. After a two-year search, we decided to buy a 300-year-old farmhouse here in the tiny village of Planès in the Eastern Pyrenees of France. Though it needed major renovation work, we chose this property because it is set on the GR10, the Transpyrenees hiking trail, and because it is just 2 km from a downhill ski resort. As we were making a big investment, both of time and money, to create the lodge, we figured this combination of Summer and Winter activities would allow us to run our business year round and that this would help to make the business successful.
Read more: Interview: Arif Qureshi, Proprietor, L'Orri de Planès Trailside Ecolodge, France
Written by

Antonis Petropoulos - Ecoclub
"Tourism can either be something that is "done" to a destination by outside forces – a colonial and extractive industry. Or it can be something driven by the destination: stimulating investment, entrepreneurship and small business development"
Jeremy Sampson is the new Chief Executive Officer of the Travel Foundation. Before taking the helm at the international tourism charity, he was already well-known and respected within tourism and conservation networks with a wealth of experience in Sustainable Tourism, having worked across the spectrum of destinations, industry, NGOs, and academia. He has held leadership positions for a range of organisations, including as President of international tour operator GreenSpot Travel and Vice President at Sustainable Travel International. More recently, Mr Sampson has led large-scale sustainable tourism initiatives for the International Union for Conservation of Nature (IUCN) Mediterranean Cooperation Centre, working across Southern Europe and North Africa. He holds a BA in Mass Communications from University of California, Berkeleay and was an Adjunct Professor at the International Institute of Tourism Studies at George Washington University. His motto is "do good work with great people"!
The Travel Foundation (Web: www.thetravelfoundation.org.uk) is a charity that works in partnership with leading tourism organizations to improve the impacts of tourism and shape a positive future for destinations. Since it was set up in 2003, with seed-funding from the UK Foreign Office and major tourism industry players, it has worked in 28 popular holiday destinations around the world. Its head office is in Bristol, UK and it has a global network of project managers.
Ecoclub: Congratulations on assuming your new, important position as the CEO of the Travel Foundation! What attracted you to this organisation and this role and what real difference do you aim to bring? 
Jeremy Sampson: I've worked with the Travel Foundation in the past and I've always been impressed by the way it seeks to tackle the root causes of issues and take a commercially savvy approach. It has a great reputation for the quality of its work and its credibility as a partner organisation. Over the last 16 years it's grown from a UK-based collaborator to become a leading global organisation and during that time it's tested many methodologies and developed its approaches. The sustainable tourism movement is gaining momentum and I hope to capitalise on that with the Travel Foundation. We have a lot of experience and talent in the team and we aim to build on that and become even more innovative and collaborative in our approach. We understand that we're a small team and we can't work alone - so we're actively and strategically finding new partners to work with. Our Invisible Burden report [how destinations must uncover and account for tourism's hidden costs] is part of our strategy to help the industry address systemic change across the private and public sector. Tourism can't continue to be managed in the way it currently is. 
Read more: Interview: Jeremy Sampson, CEO, The Travel Foundation
Written by

Antonis Petropoulos - Ecoclub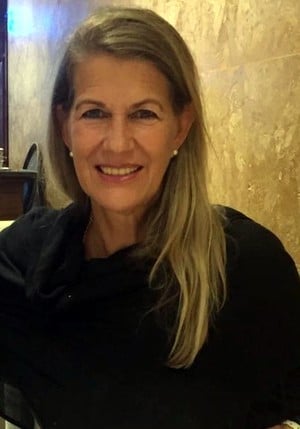 "Tourism can be a door opener and can help to break down prejudices. The boycotting of certain destinations will harm the affected people living in the destinations. We believe in dialogue instead"
Rika Jean-François holds a Master Degree in Social Anthropology and Iranian Studies with an expertise on ethnic identities, sustainable development and diversity issues from the Free University of Berlin, Germany. She started to work in tourism as a tour guide in Greece, while studying at the University of Crete and as an incoming agent in Athens. Back in Germany she was a counsellor at the University's International Academic Exchange Office and travelled as a researcher to Iran, Malawi and Haiti. Ms Jean-François obtained an additional qualification in Quality Management, working on the evaluation of development aid workers' education for the German Development Service (DED). Since 2004 she has been with Messe Berlin and vitally developed ITB's Corporate Social Responsibility. As ITB's head of CSR, she is a passionate speaker at sustainable tourism events internationally. Putting an emphasis on human rights and diversity, she has spearheaded ITB's implementation of the LGBT travel segment and was a member of the board of directors of the International Gay & Lesbian Travel Association (IGLTA) for 5 consecutive years. Currently she serves on the board of the IGLTA Foundation. She is also a board member of the Global Sustainable Tourism Council (GSTC) and of PATA (Pacific Asian Travel Association), supports many international sustainability committees and is a jury member at several global responsible tourism contests. At ITB, Ms Jean-François is also heading business relations in India and the Medical Tourism segment and has the overall responsibility for ITB's official Partner Country program. We interviewed Ms Jean-François on the occasion of the GSTC2019 Global Conference in the Azores in December 2019 where she participated in a panel discussing "Marketing sustainability and influencing travelers' preferences".
Ecoclub: Even though German is not widely spoken around the world, ITB Berlin has arguably become the world's most important tourism expo. What is its unique selling point and the main ingredients of its success and endurance over the years?
Rika Jean-François: The German language might not be spoken widely but the German tourism source market is quite wooed and important and Berlin is internationally well-connected. The ITB fair has grown constantly since its foundation 54 years ago. Meanwhile, ITB Berlin is a firmly established event and the world's largest travel trade show, which every year is attended by 10,000 exhibitors and some 160,000 visitors. We do not only sell square meters to exhibitors but look at global tourism from many angles. Tourism is an important contribution to intercultural dialogue – not only does travel broaden tourists' horizons, but people in the destinations benefit from meeting other cultures, too.  The ITB Berlin Convention, which runs in parallel with the show, represents the tourism industry's most important think tank. Both the trade show and the convention focus on many CSR-related issues. Additionally, ITB is present with all sorts of site events all through the year and is actively involved in many industry activities.
Read more: Interview: Rika Jean-François, CSR Commissioner, ITB Berlin