Featured Stories
Written by

GSTC
Port Louis, Mauritius - 27 May 2019: The Global Sustainable Tourism Council (GSTC) is pleased to announce that the Mauritian Standard on Sustainable Tourism has achieved the 'GSTC-Recognized Standard' status. The Mauritian Standard on Sustainable Tourism (MS 165:2019) was developed to guide the sustainable development of the tourism industry in Mauritius. It is meant for any tourism business or any tourism-related activity to enhance its sustainability performance.
The focus of the Sustainability Tourism Standard is to address requirements of the environmental impacts and its effect on land, air, water and other organism and ecosystem of the island. The social-cultural impacts that affect local communities, social structure and cultures as well as economic impacts categorised as direct, indirect or induced. These requirements to be measured, monitored and evaluated for continual improvement of the sustainability of the tourism industry in Mauritius.
"We are proud to welcome Mauritius as a destination that adopts an integrated approach to sustainable tourism development through comprehensive standards that include all aspects of sustainability: management, social/community, cultural, and environmental," says Luigi Cabrini, Chair, GSTC. "This is especially important for an island that possesses and offers to their tourists an incredible variety of resources and attractions."
'This GSTC recognition of our local standard is a testimony of the professional work undertook by the team from the Mauritius Standards Bureau and officers from the Ministry of Tourism and Tourism Authority," says Khoudijah Boodoo, Director, Mauritius Tourism Authority. "We strongly believe that through this international recognition, the local stakeholders would take the best of advantages to levelling up their operations to meet best sustainability practices. In line with the 'Sustainable Island - Mauritius Project', the MS165:2019 has an ever prominent role to play, consolidating our positioning as a high-level tourist destination while ensuring the sustainability of the Industry."
Yusuf Foondun, Head of Quality Assurance Unit, Mauritius Standards Bureau, says that the Tourism sector has been one of the major economic pillars of Mauritius for a long time. "We believe that adopting the Sustainable Tourism Standard – MS 165:2019 will revamp our image on the international arena as one of the most prestigious tourism destinations which takes care at protecting the biodiversity of the island and preserving its ecological balance, thus ensuring sustainable development of the tourism sector."
Achieving the GSTC-Recognized status means that a sustainable tourism standard has been reviewed by GSTC technical experts and the GSTC Accreditation Panel and deemed equivalent to the GSTC Criteria for sustainable tourism. Additionally, an organization that meets GSTC requirements must administer the standard. GSTC Recognition does not ensure that the certification process is reliable, only that the set of standards used to certify includes the minimum elements to ensure sustainability. The purpose of the GSTC programs is to use a common and clear definition of what 'sustainable tourism' means, as well as to reward genuine practitioners of sustainable tourism, which in turn builds confidence and credibility with consumers.
"Mauritius is a destination of pleasure with the Mauritian hospitality composing of the rainbow and peaceful population originating from India, China, Africa, and Europe. The Sun, Sand, Sea and Pure Air is the strength of our Island, situated in the middle of the Indian Ocean."
The Ministry of Tourism and the Tourism Authority in Mauritius have already endorsed a pilot project for the implementation of the Sustainable Tourism Standard in hotels and tours its certification by the Mauritius Standards Bureau: "The Certification of tourism operators to MS 165:2019 can take a better position in the tourism market to distinguish them from any tourist operators that may be guilty of destroying the environment, society, culture, and economy of the island and the globe."
To date, 11 destination standards, and 32 hotels and tour operators standards have achieved GSTC-Recognized status. The completion of these step-wise programs rewards standard owners for their commitment to sustainability while offering the market a proof that these standards adhere to international norms.
The GSTC will continue to work with organizations around the world to provide GSTC Recognition of standards for sustainability in travel and tourism. GSTC Recognition does not ensure that a certification process is reliable, only that the set of standards used to certify are equivalent to the GSTC Criteria. GSTC-Recognized standard owners are encouraged to complete the Accreditation process which relates to the quality and neutrality of their certification process. Achieving a GSTC-Accredited status affirms that their certification process follows the highest international standards while further distinguishing their standards and processes amongst other certification programs. Learn more about GSTC Accreditation.
About the GSTC
The Global Sustainable Tourism Council (GSTC) establishes and manages global sustainable standards, known as the GSTC Criteria. There are two sets: Destination Criteria for public policy-makers and destination managers, and Industry Criteria for hotels and tour operators. These are the guiding principles and minimum requirements that any tourism business or destination should aspire to reach in order to protect and sustain the world's natural and cultural resources, while ensuring tourism meets its potential as a tool for conservation and poverty alleviation.
The GSTC Criteria form the foundation for GSTC's role as the global Accreditation Body for Certification Programs that certify hotels/accommodations, tour operators, and destinations as having sustainable policies and practices in place. GSTC does not directly certify any products or services; but it accredits those that do. The GSTC is an independent and neutral USA-registered 501(c)3 non-profit organization that represents a diverse and global membership, including UN agencies, NGO's, national and provincial governments, leading travel companies, hotels, tour operators, individuals and communities – all striving to achieve best practices in sustainable tourism.
Information for media and the press: https://www.gstcouncil.org/about/for-the-press/
About Mauritius Standards Bureau
The Mauritius Standards Bureau (MSB) is the National Standards Body for the Republic of Mauritius. It is a parastatal body set up under the Mauritius Standards Bureau Act 1993 and operates under the aegis of the Ministry of Industry, Commerce and Consumer Protection and a non-profit making organisation.
The Bureau is mandated to promote and provide market-relevant standards, metrology and internationally recognised conformity assessment services for the business community, government and society at large. It is also the custodian of national measurement standards and maintains the primary measurement standards in Mauritius to ensure their traceability with the International Systems of Units. Moreover, the MSB is the designated WTO TBT (Technical Barriers to Trade) National Enquiry Point in respect to standards, technical regulations and conformity assessment procedures in force under the Agreement on Technical Barriers to Trade of the World Trade Organization. The Mauritian National Standards Body is a member of the International Organization for Standardization (ISO), a member of the African Organisation for Standardisation (ARSO) and participates in standards work in Southern African Developing Community (SADC) and Common Market for Eastern and Southern Africa (COMESA).
Mauritius Standards Bureau website: http://msb.intnet.mu
Written by

SLEF/Ecoclub
Colombo, Sri Lanka - 2 May 2019:  Sri Lanka Ecotourism Foundation, the pioneer National Ecotourism Society in Sri Lanka, expresses its deepest condolences and sympathy for the families of the brotherly Catholic, Buddhist, Hindu and all other religious denominations who have lost their near and dear ones in the brutal and horrific attacks on Easter Sunday that had caused damage to an unthinkable proportion.
This brutal attack has been universally condemned by all sections of Sri Lankan Society and the International Community. That human beings could inflict such a carnage on fellow human beings defies belief. Sri Lanka and its people have been jolted out of the peaceful environment which they have been enjoying by the brutal acts of misguided individuals. 
As for the official statements issued by the Sri Lanka Government, 360 people have been killed including 48 foreign tourists and 600 people injured. Three churches, located in Colombo, Negombo, Batticaloa and Kochchikade close to the Colombo International Airport, have been attacked by the suicide bombers. Besides, blasts also rocked the star class hotels such as Shangri-La, Kingsbury and Cinnamon Grand in Colombo, killing and injuring many including the tourists.
According to the Minister of Finance, Sri Lanka, the collapse of the tourism industry is the biggest challenge. The Government of Sri Lanka expects to contain earning loses under USD 750 million this year and the industry is expected to recover within one or two years. The industry now expects only 30 percent of the tourist arrivals forecast this year. These calculations are based on figures issued by the Ministry of Finance and Central Bank of Sri Lanka.
The tourism drop will affect mainly small and medium enterprises, many rural communities who are engaged in home stay tourism business, operators of small scale ecolodges and restaurants.
Sri Lanka Ecotourism Foundation (SLEF) in association with its international networks and local partners have devised a programme to assist these small scale community based tourism stakeholders. Palitha Gurusinghe, SLEF's President, has told Ecoclub that the crisis management actions include the following:
SLEF have urged the Sri Lanka Tourism Development Authority and the Sri Lanka Tourism Promotion Bureau to assist SLEF to conduct meetings with the stakeholders of SME's and Community Based Ecotourism sector, particularly active in the beach resort areas and in the Cultural Triangle of Sri Lanka, enabling the SLEF to meet the stakeholders and advise them how to cope with the situation and how to recover from the current crisis.
Help stakeholders prepare proposals in case they wish to reschedule bank loans.
Increase awareness about the "Green Loan Facilities" scheme initiated by the government which offers low interest rates and support stakeholders in developing business plans to secure green loans from banks.
Promote businesses through SLEF websites and networks.
Inform visitors through print and electronic media that Sri Lanka is now a safe destination and urge visitors to support ecotourism businesses in Sri Lanka.
SLEF believes the tourism industry in Sri Lanka is resilient to similar situations experienced during 30 years of civil war, hence the industry would bounce back soon.
Written by

World Cetacean Alliance
Brighton, UK - 26 April 2019: Eagle Eye Adventures, based in the Campbell River area of Vancouver Island in Canada, has become the first company in the world to become certified under new international standards for responsible whale and dolphin watching!
The Responsible Whale Watching certification programme was developed by scientists, whale watching businesses, and marine conservation charities in over 40 countries, all represented through the World Cetacean Alliance (WCA). Having applied for the newly launched global Responsible Whale Watching certification programme, Eagle Eye Adventures owners Jos and Rentia Krynen have demonstrated a commitment to ensuring that animal welfare, sustainability, and a high quality customer experience are at the heart of their business.
Said WCA CEO Dylan Walker: "WCA Responsible Whale Watching certification will provide customers with a clear label that stands for quality and environmental responsibility. I have to say that certification as a WCA Responsible Whale Watching operator represents absolute best practice so Eagle Eye Adventures have set a very high benchmark."
Through innovative practices and a thoughtfully developed sustainability action plan, Eagle Eye Adventures has proven itself as a force for positive change in the fight to protect our oceans. Guests onboard their tours learn about whales and dolphins in the local area, the threats that they face, and how customers can help protect them. The company also uses innovative range finding technology to guarantee that its boats stay outside of the minimum approach distances to the animals. Back on land, the company has invested in a local environmental schools education programme as part of a collective of local tour operators.
Jos Krynen, owner of Eagle Eye Adventures, said: "We are super proud and stoked that our Eagle Eye Adventures Team is the choice to become the first in the world certified whale watch company. We hope that many will follow!"
Whale and dolphin watching around the world is big business. Generating US$2.1 billion each year in revenue and available in over 120 countries worldwide, tours provide millions of people with the opportunity to see these ocean giants in the wild. When conducted properly, whale watching tourism has been a trailblazing part of ecotourism, delivering responsible and respectful wildlife encounters whilst working with local communities and visiting tourists to raise awareness about the threats to our oceans.
Yet whale watching tourism can also negatively impact on the very animals it relies upon. All too often businesses ignore guidelines or regulations to ensure customers get the closest view or best selfie opportunity, and this can have both short and long term impacts on the welfare of whales and dolphins, sometimes even causing animals to leave the habitats they rely upon for their survival. Certification will, for the first time, provide tourists and tour operators around the world with a clear way of defining those experiences that put the animals first.
Mr Krynen added: "Being certified means a great deal to us. We set the bar high for others to follow, and we want to enjoy our wildlife for many years to come. We are here to educate and preserve our wildlife and our future."
Written by

Nomadic Resorts
Mauritius - 18 April 2019: Deep in the fern-filled forests of Bel Ombre Nature Reserve; tucked into the bamboo groves next to the meandering Jacotier river, adventurers will be surprised to find two treetop pods have appeared, floating eerily above the forest floor.
The Seedpod is the latest treehouse initiative from award-winning hospitality design company Nomadic Resorts. The pods were originally developed as a pop-up resort concept – a unique opportunity for guests to sleep outdoors and reconnect with Mother Nature without compromising their creature comforts.
At Bel Ombre the concept was adapted for Heritage Nature Reserve to create a unique picnic experience. Visitors to the reserve learn about the endemic forest, have a dip in one of the natural pools, relax in a hammock near the campfire and then have a mosquito free lunch in the Seedpod.
The pods are the fruit of years of research. Louis Thompson, CEO of Nomadic Resorts explains: "Our goal was to take inspiration from the humble seed, to create a floating hotel room that was both ephemeral and robust – comfortable but exciting to sleep in. The idea is that sleeping in the pod, is a transformative experience in its own right – a chance to spend a night in a human nest where you can see the movement of the wildlife below and hear the gurgling of the stream. At Nomadic Resorts, we have struggled with the physical footprint of a traditional hotel development since we created the company in 2011 – in many ways hotels often seem to destroy the nature that they aim to celebrate. Our team has been striving to find a symbiotic, harmonious relationship with the sites we develop. To achieve that, we need to find a compromise between durability and sustainability, environmental integrity and guest comfort – size was an important consideration in that discussion- it is the place not the space that is true luxury. For us our little Seedpod represents a major step in that quest – it shows that E. F. Schumacher was right: small is beautiful." 
The form of the structure was a critical consideration for the team - the natural shape of a seed is inherently aerodynamic: when their team of membrane engineers introduced the structure into their computer wind model it showed that using a small number of structural rings, combined with a new generation architectural fabric, the pod can resist wind speeds of 120kmh.
The other critical consideration was installation – the team wanted to be able to quickly and quietly install the pods in remote locations without using heavy machinery or power tools. Having worked in remote wilderness camps throughout Africa, Nomadic Resort COO Neil Hendrikz explains: "Our idea was to create a structural system that could be installed using manpower only on virtually any terrain, anywhere on the planet, within a day. That same structure, if properly maintained, could last ten years."
In addition to its structural performance the pod can be erected on its own optional tripod and equipped with lighting, a ceiling fan, a cool box and a charging station for devices making it an ideal option for hiking trails, surf camps or silent safaris.
"Seeds, by their very nature, are full of potential," claims Creative Director Olav Bruin "so we created a multifunctional interior that can easily be converted from a seating arrangement during the day into a sleeping arrangement during the night. This way we are utilising the full potential of the relatively compact space. Over the coming years we hope to see our seedpod family adapt, expand and evolve over the coming years." Maybe Lao Tzu was right "To see things in a seed, that is genius".
About Nomadic Resorts
Nomadic Resorts is an interdisciplinary design & project development company servicing the hospitality industry with offices in the Netherlands, Sri Lanka, Mauritius and South Africa. Using a holistic approach, we create sustainable resort and residential projects that fit organically into their natural surroundings as we believe that designs should serve as a bridge to connect nature, culture and people.
Written by

Inkaterra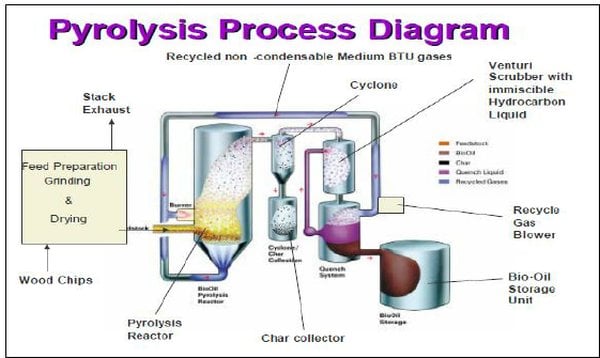 Lima, Peru - 5 April 2019: Inkaterra, Peru 's leader in ecotourism and sustainable development, in alliance with AJE Group and the Municipality of Machu Picchu Pueblo, succeeded in making Machu Picchu the first destination in Peru and Latin America to manage most of its solid waste sustainably. Continuing with the initiatives for the conservation and environmental care of Machu Picchu, the public-private partnership presented the first Organic Waste Treatment Plant. Through pyrolysis (chemical decomposition at high temperatures in the absence of oxygen), this innovative technology processes seven tons of waste per day to generate bio-char, a natural fertiliser that will help with the reforestation of the Andean cloud forest and contribute to agricultural productivity in Machu Picchu.
"The strategic alliance between Inkaterra, the AJE Group and the Municipality of Machu Picchu aims to make our Wonder be perceived as a sustainable destination and to turn it into an example of sustainable management for ecotourism worldwide. We have achieved to raise ecological awareness in the local community, which now segregates almost all waste from homes and establishments at its origin. Today, we present an innovative technology that will contribute to improve high-mountain traditional agriculture and to help restore the Andean cloud forest in Machu Picchu," added José Koechlin, Inkaterra ́s Founder and CEO, who conceived these groundbreaking projects.
"Machu Picchu is established in a small, deep valley with access by foot or train," stressed Mr. Koechlin. "Given that there is no space for traditional composting, we figured out an inventive solution for a reduced area, which will not generate any carbon emissions. Pyrolysis to treat organic waste is a process with local usefulness, avoiding costs of transportation. The initiative is not only sustainable but also profitable for the Municipality, as the production cost in situ is lower than Bio-char's market value". AJE/Inkaterra delivered a Plastic Compactor Plant to SERNANP, which will be used to clean and compact plastic waste generated along the Inca Trail, the most famous trekking route in South America.
The first initiative led by Inkaterra and AJE was carried out in 2017 when they donated and installed the first Plastic Waste Compactor Plant for the Municipality of Machu Picchu Pueblo. This action helped to prevent our World Wonder from entering UNESCO ́s Patrimony at Risk list. Currently, 14 tons of PET plastic are processed daily in this plant.
In 2018, a Biodiesel Production Plant opened at Inkaterra Machu Picchu Pueblo Hotel. Through the collection of used cooking oil from Machu Picchu Pueblo ́s homes, lodges, hotels and restaurants, 20 gallons of biodiesel fuel are produced daily. Every month, six thousand litres of used oil are treated, preventing oil spillage into the Vilcanota River. It is estimated that one litre of oil pollutes one thousand litres of water. On the other hand, petro-chemical free glycerin obtained in this process is used by the Municipality of Machu Picchu to clean its sidewalks and stone floors.
"We are very happy to be part of this change in the city of Machu Picchu and to be able to announce that, with this new plant, the circle of sustainability for which we have been working for three years is closing. Machu Picchu officially becomes a model of sustainability for Latin America," said Mr. Jorge López Dóriga, AJE Group ́s Executive Communications and Sustainability Director.
In 2018, the project to turn the city of Machu Picchu into a model of global sustainability, won in Germany the prestigious "Die Goldene Palme" award in the "Responsible Tourism" category, as well as the Peruvian "Líderes + 1" prize.
Written by

UNWTO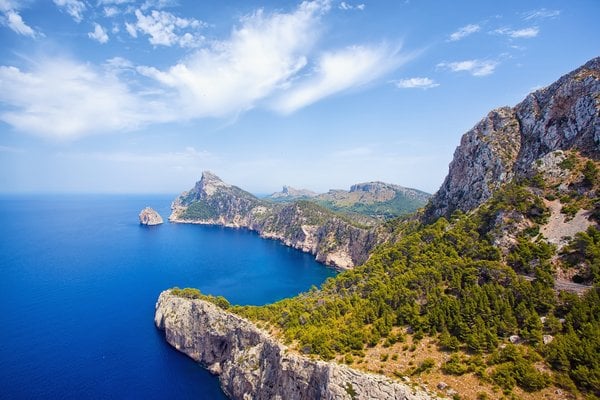 Madrid, Spain, 11 April 2019: Deploying new resources and actions for the progressive adaptation of the Balearic Islands (Mallorca, Menorca and Formentera) to the objectives of the 2030 Agenda, is one of the main objectives of the agreement signed between the World Tourism Organization (UNWTO) and the IMPULSA BALEARS Foundation. Its aim is to jumpstart the process of the strategic reformulation of tourism in order to make an effective contribution to sustainable development.
The planning and execution of new projects focused on local sustainability taking into account the tourism production and consumption patterns of the Balearic Islands, close relations with regional actors, harnessing public-private synergies, and the generation of strategic knowledge on the part of the foundation, are among the key features of this cooperation with the UNWTO, as the United Nations agency responsible for promoting tourism as a vehicle for sustainable development.
The establishment of circular economy guidelines in the hotel sector of the Islands and the identification of best practices already being implemented in this regard are among the first initiatives of the agreement. The objectives are to establish a specific approach to the relationship between hotel activity and its surrounding environment, to obtain intelligence that facilitates decision-making in the implementation of responsible consumption and production measures in line with the 2030 Agenda, and to lay down a strategic framework to activate the network of companies in the sector and other stakeholders.
The memorandum of understanding, signed by UNWTO Secretary-General Zurab Pololikashvili, and the President of IMPULSA BALEARS, Carmen Planas, will be in force until 31 December 2021.
About IMPULSA BALEARS
IMPULSA BALEARS is a platform for strategic knowledge and regional interaction that is working to facilitate the decision-making of economic and social agents and to put together a productive transformation agenda with a significant impact on the global competitiveness of the Balearic Islands. As a foundation, it recognizes the entire society of the Balearic Islands as the main beneficiary of the work it carries out in a rigorous and systematic manner, independently from the specific conditions of the public and private institutions that support it.
Information on its Board is available at http://www.impulsabalears.org/index.php/estructura/i-gobernanza/patronato
Written by

SEE Turtles
Beaverton OR, United States - 9 April 2019: The World Travel & Tourism Council announced SEE Turtles as the winner of the 2019 Changemakers Award at the Tourism for Tomorrow Awards ceremony. The Awards, now in their 15th year, took place at a special ceremony during the WTTC Global Summit in Seville, Spain, to celebrate inspirational, world-changing tourism initiatives from around the globe.
The 2019 WTTC Tourism for Tomorrow Award Winners are highly commended and recognized for business practices of the highest standards that balance the needs of 'people, planet and profits' within the Travel & Tourism sector. New to 2019, the Changemakers Award is for a Travel & Tourism organization which has made real, positive, and impactful change in a specific area of focus defined by WTTC. This focus will change each year. This year the award shone a spotlight on fighting the illegal wildlife trade through tourism.
"SEE Turtles is thrilled to have our efforts to reduce the illegal trade in sea turtle shells and eggs recognized. Our hope is that this award will help to reduce demand for this trade and expand our campaign with the tourism industry. It is an honor to accept this award on behalf of our partners around the world and we thank our donors, sponsors, travellers, and others who helped us get to this point," said SEE Turtles President & Co-Founder Brad Nahill.
SEE Turtles is an organization that supports sea turtle conservation throughout Latin America, the Caribbean, and Asia. Since 2008, by support on-the-ground efforts to protect sea turtles throughout Latin America and the Caribbean, SEE Turtles has helped saved more than 1.7 million hatchlings through the Billion Baby Turtles program and educated over 10 million people and creating a coalition 130+ tourism companies and conservation organizations working to end the demand for turtleshell through their Too Rare To Wear campaign.
The Awards are judged by a panel of independent experts, led by Prof. Graham Miller, Executive Dean, Professor of Sustainability in Business, University of Surrey. The panel included academics, business leaders, NGO and governmental representatives who narrowed down the list of 183 applications to just fifteen finalists. The three-stage judging process included a thorough review of all applications, followed by on-site evaluations of the Finalists and their initiative.
WTTC represents the global private sector of Travel & Tourism. Its Global Summit is the most important event in the sector worldwide each year.
For more information on the Tourism for Tomorrow Awards and all the Winners, please visit http://wttc.org/t4tawards
Written by

St. Kitts Ministry of Tourism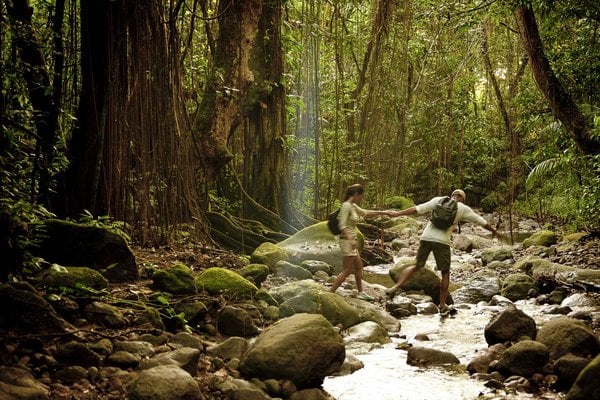 Basseterre, St. Kitts - 8 April 2019: The St. Kitts Ministry of Tourism and the St. Kitts Tourism Authority are delighted to announce that St. Kitts and its Sustainable Development Council has won a prestigious Tourism for Tomorrow Award from the World Travel & Tourism Council (WTTC), presented at their Global Summit in Seville, Spain, April 3-4, 2019, headlined by keynote speaker Barack Obama. Taking home the Destination Stewardship Award for 2019, St. Kitts is now officially recognized as a global leader in sustainable tourism.
"It is a great honor to be recognized by the WTTC alongside organizations pursuing leading practices in sustainable development," said the Hon. Lindsay F.P. Grant, Minister of Tourism for St. Kitts & Nevis. "Our Sustainable Development Council facilitates partnerships and relationships among public and private sectors as well as among all people in St. Kitts, to ensure that development in our destination preserves and benefits our environment, culture, heritage and community livelihoods. We hope this preservation will lead to long-term tourism growth and allow people to enjoy our beautiful island for many years to come."
WTTC's Tourism for Tomorrow (T4T) Awards are the world's top accolade in sustainable tourism; they recognize the highest ethical standards in the sector and are respected by industry leaders, governments and international media alike. The Awards are aimed at recognizing best practices in sustainable tourism within the industry globally, based upon the principles of environmentally friendly operations; support for the protection of cultural and natural heritage; and direct benefits to the social and economic well-being of local people in travel destinations around the world.
Now in their 15th year, the Tourism for Tomorrow Awards took place at a special ceremony during the WTTC Global Summit in Seville, Spain, held April 3-4, 2019, to celebrate inspirational, world-changing tourism initiatives from around the globe. The Destination Stewardship Award recognizes organizations helping a place to thrive and bring forward its unique identity for the benefit of its residents and tourists. Accepting the award for St. Kitts was Permanent Secretary (Ag.) in the Ministry of Tourism Mrs. Carlene Henry-Morton and Assistant Secretary Mrs. Diannille Taylor-Williams.
Permanent Secretary Morton noted, "In accepting the award on behalf of St. Kitts, it is important to acknowledge the team whose hard work laid the foundation for our sustainability program. Particular recognition goes to the Sustainable Development Council, chaired by Assistant Secretary Diannille Taylor-Williams, the Department of Marine Resources, the St. Kitts Sea Turtle Monitoring Network, the Heart of St. Kitts Foundation, the staff of the Ministry of Tourism and the St. Kitts Tourism Authority."
The 2019 WTTC Tourism for Tomorrow Award Winners are highly commended and recognized for business practices of the highest standards that balance the needs of 'people, planet and profits' within the Travel & Tourism sector. Award winners promote inclusive growth and illustrate a strong commitment to supporting change and transformation in business practices and consumer behavior towards a more environmentally conscious sector.
The Awards are judged by a panel of independent experts, including academics, business leaders, NGO and governmental representatives who narrowed down the list of 183 applications to just fifteen finalists. The three-stage judging process included a thorough review of all applications, followed by on-site evaluations of the Finalists and their initiative. The Winner of each category was determined by the WTTC Tourism for Tomorrow Awards 2019 Winners' Selection Committee. WTTC represents the global private sector of Travel & Tourism. Its Global Summit is the most important event in the sector worldwide each year.
For more information on the Tourism for Tomorrow Awards and the winners, please visit http://wttc.org/t4tawards
Written by

Environmental Defense Fund
Belize City, Belize - April 5, 2019: In a bold step for the sustainability of its fisheries and the world's second largest barrier reef, the government of Belize has approved a plan to set aside 10% of its territorial waters as no-take marine protected areas (MPAs), tripling the size of its existing zones.
This major expansion of the MPAs is coupled with the Caribbean nation's move to adopt a national secure fishing rights program in 2016. It represents the culmination of more than six years of work led by The National Conservation Zone Expansion Steering Committee, which includes the Belize Fisheries Department, Environmental Defense Fund, Wildlife Conservation Society, The Nature Conservancy, Belize Federation of Fishers, Belize Fishermen Cooperatives, Coastal Zone Management Authority and Institute, Belize Forest Department, National Protected Areas Secretariat, Belize Coast Guard, Healthy Reefs Initiative, Association of Protected Areas Management Organizations and Toledo Institute for Development.
"This is a truly remarkable accomplishment that is setting an example for the rest of the world to follow," said Katie McGinty, Senior Vice President for Oceans at Environmental Defense Fund. "The combination of significant marine protected areas and managed access for fishers will help protect some of the most important ecosystems in the world while ensuring sustainable fishing can continue to provide food, nutrition and livelihoods to the thousands of Belizeans who rely on these valuable natural resources."
Over more than six years, an international collaboration of scientists led by Belizeans worked to identify zones that can protect marine habitat and allow for recovery of degraded ecosystems, while at the same time helping to replenish fish stocks. A lengthy process of consultations with stakeholders, facilitated by Government of Belize, Belizean community NGOs, EDF and other international NGO partners, resulted in widespread support for these new marine protected areas, and a commitment to stewardship from coastal communities.
The expansion of marine protected areas will have an impact well beyond fisheries. It is a crucial step for Belize to meet the aspirations of its national development plans and its international commitments under the United Nation's Sustainable Development Goals.
"A healthy reef and vibrant fisheries sector is necessary for Belize to achieve its goals for reducing poverty, improving food security and nutrition and increasing investment for development in Belize," according to Belize Fisheries Administrator, Beverly Wade.
This new expansion comes as Belize was recently recognized for the impact of its sustainable fisheries. According to the most recent 'Mesoamerican Reef Report Card' by Healthy Reef for Healthy People, Belize's no-take zones show growing fish populations and biodiversity. That biodiversity is magnificent and unique—mangroves, corals, seagrass and cayes support populations of conch, lobster and a variety of reef fish.
In 2016, in response to growing threats to the health of their fisheries, Belize established a nationwide secure fishing rights program, the first of its kind in the world. Belize's approach creates incentives for fishing communities to become stewards of their fisheries. At the center of the solution being adopted by Belize is a combination of secure fishing rights and empowerment of fishermen called "Managed Access." Under this approach, fishers and fishing communities control their own future through licenses, giving them access to fish in specific geographic areas of the fishery, and responsibilities to help manage the areas and observe regulations.
"Together, managed access and no-take zones are designed to help rebuild fish populations while protecting critical habitat," said Nicanor Requena, Belize Project Manager at Environmental Defense Fund, "The people of Belize deserve tremendous credit for their vision and perseverance to protect their natural heritage while encouraging sustainable fishing practices so that people and nature can prosper together."
Environmental Defense Fund (edf.org), a leading international nonprofit organization, creates transformational solutions to the most serious environmental problems. EDF links science, economics, law and innovative private-sector partnerships.
Written by

Ecoclub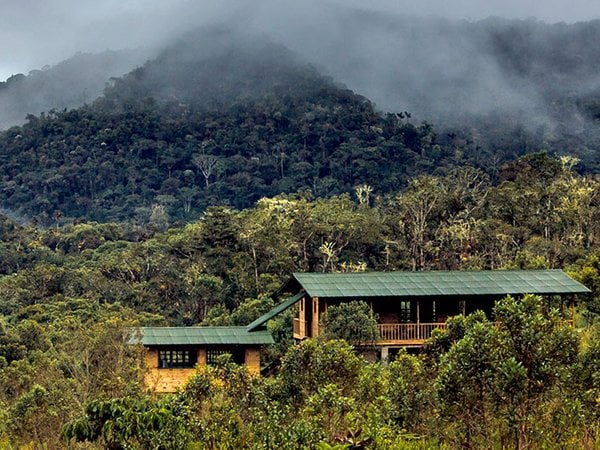 Athens, Greece - 2 April 2019: Ulcumano Ecolodge of Peru (Web: http://www.ulcumanoecolodge.com) has just been accepted as an Ecoclub Ecolodge™ following a transparent online audit procedure. Ulcumano has thus become the first Ecoclub Ecolodge in Peru and one of just 24 worldwide. Reacting to the good news the founder and proprietor of Ulcumano Ecolodge, Mr Eduardo De la cadena commented "We are really proud and happy for this! It took us 8 years to have everything in place to be able to receive a recognition like this one from Ecoclub. The project originated in my forestry engineer degree thesis and was influenced by the international ecotourism guidelines. Our team will keep on working for cloud forest conservation through Ulcumano, a life and living project, and this recognition will be very helpful!"
Located in the Oxapampa Ashaninka Yanesha Biosphere Reserva, Ulcumano's cabins lie concealed between the mist and the dense green cover of the Andean cloud forests. They are surrounded by impressive views, water streams and a remarkable biodiversity of flora and fauna including 157 bird species of which 8 are endemic to Peru. The lodge is 10 km from the town of Oxapampa, in La Suiza, Chontabamba district. The area is well known for its unique and diverse natural and cultural landscape, crafted first by the Yanesha indigenous people, and later by German, Austrian and Andean immigrants.
Ulcumano's Ecoclub Ecolodge Audit Report can be found at https://ecoclub.com/ecolodges/audit-reports/ulcumano
More information on the Ecolodge can be found at http://www.ulcumanoecolodge.com/
The Ecoclub Ecolodge™ Ecolabel is an innovative, affordable and transparent certification offered to eligible, eco-friendly, accommodation facilities that successfully complete the Ecoclub Ecolodge™ Audit process. For more details please visit http://ecoclub.com/join/ecolodge