Featured Stories
Details

Written by

UNWTO

Hits: 27
Madrid, Spain, 18 October 2016 - The World Tourism Organization (UNWTO), together with the Ministry of Environment and Tourism of Mongolia and the World Cities Scientific Development Alliance (WCSDA), organised the International Silk Road Conference on Nomadic Tourism and Sustainable Cities in Ulaanbaatar, Mongolia on 13-15 October 2016.
The conference gathered Ministers and high-level officials from nine UNWTO Silk Road Member States, official representatives from Silk Road regions, the United Nations Educational, Scientific and Cultural Organization (UNESCO), and UNWTO Affiliate Members to address the potential of nomadic and sustainable city tourism. The event, officially opened by the Chairman of the State Great Hural of Mongolia, Mr Enkhbold Miyegombo, attracted over 350 delegates from 21 countries.
The Silk Road has become one of the most visited international travel routes. Despite such growth, an increase in visitation also brings challenges, such as the protection of the environment and the maintenance of necessary heritage standards. Bearing in mind the Sustainable Development Goals (SDG's) and the upcoming International Year for Sustainable Development for Tourism 2017, participants discussed  these challenges and the large potential  of developing  nomadic tourism trails and products.
Details

Written by

UNWTO

Hits: 269
Madrid, Spain, 20 September 2016 (UNWTO) - Tourism for all: people with disabilities, senior citizens and families travelling with small children, and sooner or later all citizens will appreciate the advantages of universal accessibility. This is why UNWTO has chosen to celebrate World Tourism Day 2016 on the theme of accessible tourism. Official celebrations will take place on 27 September in Bangkok, Thailand.
For the last quarter–century World Tourism Day, held annually on 27 September, has aimed to foster awareness of the importance of tourism and its social, cultural, political and economic impact. This year's official celebrations will be held in Bangkok, Thailand on the theme of 'Tourism for All – Promoting Universal Accessibility'.
Reaching universal accessibility in tourism is a shared responsibility of all parties involved in the tourism value chain, as well as a business opportunity for companies and destinations.
"Everyone has the right to access leisure and tourism services on an equal basis. Yet 1 billion people around the world living with a disability, along with young children, seniors and persons with other access requirements, still face obstacles in accessing fundamentals of travel such as clear and reliable information, efficient transportation and public services, and a physical environment that is easy to navigate.  Even with modern technologies, those with visual, hearing, mobility or cognitive impairments are being left behind in many tourism destinations." said United Nations Secretary-General Ban Ki-Moon in his official message.
Details

Written by

GSTC

Hits: 261
Join us at the GTSC European Regional Meeting in Athens, Greece, on November 23­-24 to learn from founders, Directors, and CEOs on how to best manage your destination or enterprise following sustainable tourism standards.

You will learn how to:
● Market sustainable tourism in European destinations to European Markets;
● Apply standards and certifications to destinations and enterprises;
● Work with sustainability standards and programs for European tourism;
● Use best practices from Greece, Iceland, Denmark, Germany, Ireland and Spain;
● Network and debate with other sustainable tourism thought ­leaders.
Details

Written by

Lyndal Rowlands

Hits: 617
Jun 7, 2016 (IPS) - A recent UN Educational, Scientific and Cultural Organization (UNESCO) report on world heritage sites in danger from climate change received widespread media attention after the Australian government requested the removal of a chapter on the Great Barrier Reef.
However, the Great Barrier Reef is not the only coral reef at risk from climate change. The report described how coral reefs all around the world are directly affected by warming waters and acidification associated with changes in the climate.
Details

Written by

Emilio Godoy

Hits: 533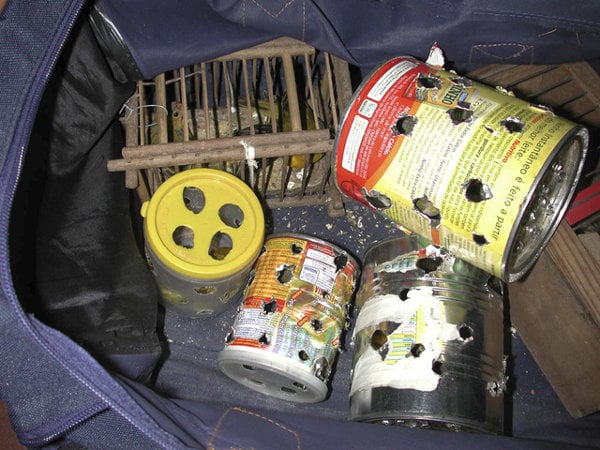 MEXICO CITY, Jun 02 (IPS) - Although it violates the international conventions that regulate the wildlife trade, it is possible to go online and find websites to buy, for example, axolotl salamanders (Ambystoma mexicanum) or spiny softshell turtles (Trionyx spiniferus).
These websites reflect new trends in the trafficking of plant and animal species, which help fuel the smuggling of wildlife and form part of the 'Deep Web', made up of pages that search engines cannot find.
Despite the magnitude of the damage to biodiversity, Latin America and the Caribbean have made scant progress in fighting wildlife trafficking. The theme of this year's World Environment Day, celebrated on Jun. 5, is Go Wild for Life.
Because of their biological wealth, Mexico, Central America and the Amazon rainforest – which is shared by Bolivia, Brazil, Colombia, Ecuador, Guyana, Peru, Suriname and Venezuela – are the main sources of trafficked plant and animal species in the region.
Details

Written by

ECOCLUB.com Team

Hits: 4387
"What matters most in learning are people: the interactions you have with others as part of the learning experience, and the connections you build because of it"
Ayako Ezaki is the Head of Knowledge Management & Communications and Co-Founder of TrainingAid. Ms Ezaki specialises in educational program design and project planning and also brings many years of experience in online communications and social media marketing. Through TrainingAid's partnership with the Global Sustainable Tourism Council (GSTC), Ayako Ezaki serves as Training Director to develop, manage and market the GSTC Sustainable Tourism Training Program. In addition, she serves on the global advisory board of Good and Green Guides and on the judging panel for Wild Asia's Responsible Tourism Awards (2013-2015), while she is also a member of Ecotourism Japan's organiser team. Prior to starting at TrainingAid, she worked as Director of Communications for The International Ecotourism Society. Ms Ezaki has contributed to various publications, including "Sustainable Tourism & the Millennium Development Goals" (2012) and "Have Fork Will Travel: A Practical Handbook for Food & Drink Tourism Professionals" (2014).
ECOCLUB.com: The great fall in the cost of interactive communications including video-conferencing, along with ever-rising fees in traditional learning institutions, job insecurity, rising unemployment and ensuing pressures for life-long learning, have all opened the way to a new booming e-learning industry with relatively low barriers to entry. This probably implies an intense competition between new, smaller and ever-specialised providers as well as with older, classic education institutions. Do you feel that this situation necessitates or cancels the need to certify or accredit online courses from outside bodies?
Ayako Ezaki: I think that an important aspect of the state of education today (whether online or in the classroom) is that there is an increasing demand for more diverse learning opportunities. I do not think there should be any "competition" between e-learning and traditional learning; rather, online learning tools should be used to make learning more accessible and to help improve the quality of learning. The terms such as "e-learning" and "online courses" encompass such a wide range of program types, approaches and purposes that it would be impossible to discuss in any meaningful manner quality standards for all online courses. Within a specific sector, however, accreditation of course providers might be a relevant and useful consideration. For such a solution to actually work, an accreditation program would need to clearly establish the context of who's accrediting what for whom and - importantly - why, and it would also need to achieve a high level of awareness both among the intended audience (e.g. educational institutions) and their "customers" (e.g. students). The evolution of the online learning field, the current "ecosystem" of training and education opportunities, and future development in tourism training are all part of what we're interested in, and would like to actively contribute to. And for that reason, we're currently conducting a research project, "Tourism Skills+Jobs", focused on training and skills development opportunities for tourism professionals. As stated in the project description, we believe that the knowledge and skills that individuals working in tourism bring to the industry not only matter for the success of tourism businesses and destinations, but they are also a key factor in supporting the sustainable development of the tourism industry as a whole. The goal of the research project is to offer useful insights into current (online and offline) training opportunities and to deliver practical recommendations for tourism industry organisations.
RSS