3 Rivers and Rosalie Forest Eco Lodge
3 Rivers and Rosalie Forest Eco Lodge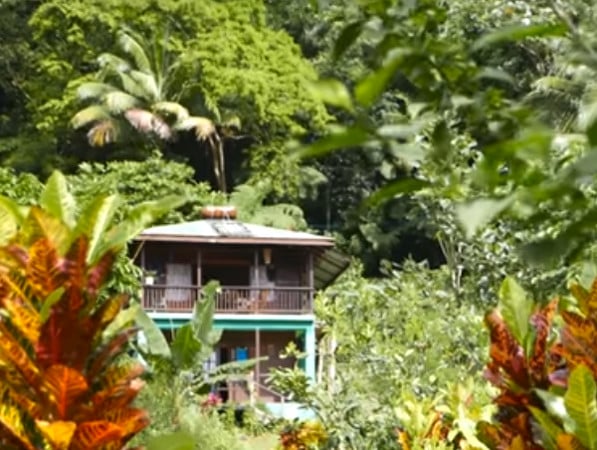 St David Parish, Dominica, Dominica
Categories:
Details

Map

Gallery

Videos

Ecoclub Ecolodge™ Rating Report
3 Rivers & Rosalie Forest Eco Lodge & green living centre is a small, award winning, off-grid eco lodge in the lush Rosalie rainforest valley, surrounded by rivers and mountains, in natural and unspoiled eastern Dominica. Offering a unique nature & Eco adventure vacation experience, in a remote location, respecting our surroundings, together with our community.
Eco friendly holiday Accommodations include private cottages, shared dormitory hostel & camping facilities. We also have our very own on site Zip Line Rivers Crossing Adventure! Along with an on site Restaurant & bar, and a range of nature, community, volunteering and adventure activities, sustainable living property tours & workshops.
Ideal for individuals, couples, families and friends, We also specialise in groups for wildlife / nature research, community and environmental study programmes, or just book our picturesque & remote property for your own group needs. Or simply relax and enjoy our Three Rivers and natural river pools