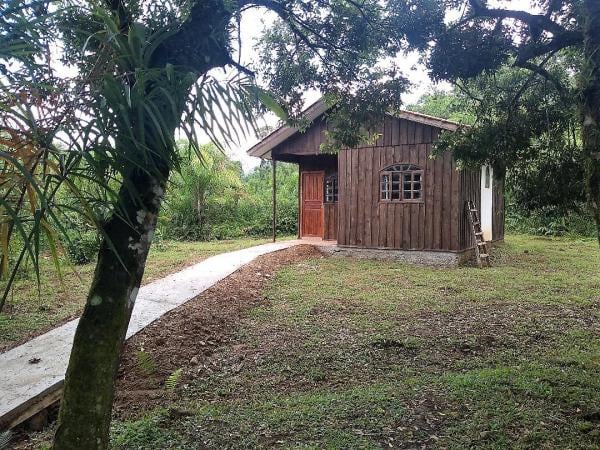 Estrada da Cruz Alta, Morretes - State of Paraná, Brazil, Brazil
Categories:
Details

Map

Gallery

Videos

Ecoclub Ecolodge™ Audit Reports
Come with us on a journey to discover the Mata Atlantica – Brazil's endangered rainforest. Pousada Serra Verde is nestled in the foothills of the Picos do Marumbi close to the charming colonial town of Morretes. Here you can relax and unwind in beautiful surroundings, and really be at one with nature. Explore the rainforest, take a swim in the river or just chill out by the pool the choice is yours. Enjoy the sights and sounds of nature surrounded by birds, flowers and butterflies.
Situated in a beautiful and relaxing environment we offer 3 fully equipped bungalows; each with a TV, fridge, ceiling fan, private bathroom and veranda. With ample parking, pool and a covered barbeque area, Serra Verde awaits you. We also offer a bunk room and two unique Glamping experiences. Read on to find out more about our fantastic accommodation…
At Serra Verde we even have our own Rainforest Reserve. Take the trail through the primary rainforest, ensuring that you pause to take in the beauty of your surroundings. The Reserva Serra Verde was created in 2010 and is a 4,200sqm area of pristine, rare Atlantic Rainforest. As a friend of Serra Verde you will help us achieve our aims.