About the Awards

Past Award Winners: 2004 | 2005 | 2006 | 2007 | 2008 | 2009 | 2010
The Winners of the ECOCLUB.com Awards 2011
Doctors of the World - Greece (Médecins du Monde - Grèce)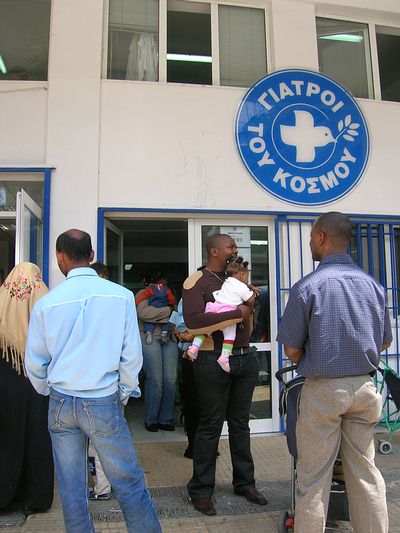 PolyclinicECOCLUB.com provided a Euros 3,000 grant to cover equipment costs in the Doctors of the World Polyclinic ("Polyiatreio") in downtown Athens. The clinic provides free health care to immigrants, uninsured workers and the underpriviledged all of whom are facing more difficulties due to the economic crisis.
The ECOCLUB.com grant will be used to fund the purchase of an ultrasound device by the gynaecological department.
An interview with Eugenia Thanou, Director General of Doctors of the World (Greece) follows:
ECOCLUB.com: What are the main challenges that the polyclinic is facing today?

E. Thanou: The polyclinic mostly operates thanks to volunteer doctors and nurses. However patient numbers are constantly increasing and unfortunately the number of volunteers is disproportionately small. There is a need for both medical supplies and medications.

ECOCLUB.com: Whom does the polyclinic try to assist, and to what extend does it cover their needs?

E. Thanou: The polyclinic serves people who have no access to the National Health System including refugees, immigrants, other destitute people, uninsured workers and low-income pensioners. Each day around 120 patients visit the polyclinic so as to receive primary medical care. Many patients require further laboratory tests so we are seeking collaborators either in the public or in the private sector who are willing to conduct such tests for free.

ECOCLUB.com: What is the best way for someone who is not a doctor or a nurse to assist you?

E. Thanou: They may assist us with the collection and selection of drugs, at the reception desk or even in our search for sponsors and supporters.

ECOCLUB.com: In your view, can the model and/or operations of your organisation expand to other sectors?

E. Thanou: It could well expand in other sectors that deal with other unalienable human rights such as Employment and Education.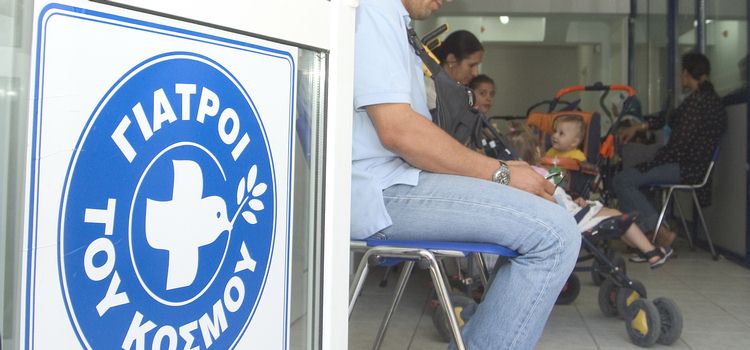 Polyclinic
For more details on Doctors of the World (Greece) please visit www.mdmgreece.gr
 About the ECOCLUB.com Awards 2011
Ecological & Socially Just Tourism can not come about only by words; grassroots action is also needed. Since 2004 we have been providing microgrants to eco-projects initiated & implemented by our Members, according to the ECOCLUB.com philosophy and aims. You may find information on projects funded so far by following the links at the top of this page.