1 minute reading time
(141 words)
The Ecolodges of the Mountain Inn, Chitral, Pakistan - YouTube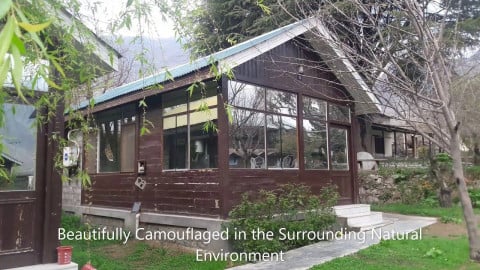 The Lodges of the Mountain Inn are the oldest in the Chitral town, Chitral, Pakistan. They are beautifully camouflaged in the surrounding natural environment.
From here it is easy for tourists to start trekking for Chitral Gol National Park, which takes 3-4 hours to get to the hut of wildlife watchers.
Thoshi Game Reserve is located at a distance of around 10 kilometers from Chitral town, and it takes 20 minutes to drive to a point from where to watch markhoors and wild goats coming down the slope to drink water from the river.
Chitral Museum is also nearby the Mountain Inn Lodges. It showcases precious anthropological collections (antiques, primitive implements, and other items) for the students and researchers with socio-anthropological interests.
The Chitral polo ground, where freestyle polo is played twice a week, is close to the Mountain Inn Lodges.
By accepting you will be accessing a service provided by a third-party external to https://ecoclub.com/