One thing I learned there was to simplify my life as much as possible and try not to get distracted by less important things. That is a lesson I try to constantly remind myself of.
Dan Balluff grew up in Minnesota. He received a degree in Wildlife from the University of Minnesota. He was a Peace Corps volunteer in Niger West Africa during the late 1980's. While working as a biologist for the USEPA in Washington DC, he went back to school and received a degree in film and video from the American University. He moved back to Minnesota and started a video production business called Light Beam Productions - Minnesota. He went to Africa several times to make documentaries in Niger, DR Congo, and Zambia. Next he worked for the Minnesota Department of Health until he returned to the Peace Corps and spent a year in Comoros, where he filmed "Building Eco-tourism in Comoros". He moved to western Minnesota and worked as a videographer/editor for Pioneer Public Television on the Prairie Sportsman show. Currently he makes conservation videos for the Natural Resources Conservation Service in Minnesota.
Ecoclub: Before focusing on Ecotourism, you produced acclaimed documentary films in Niger, DR Congo, and Zambia that helped raise awareness about the suffering of street children (homeless children) and the root causes of this tragedy. What was your original motive and aims and did you end up identifying any practical solutions? 
Dan Balluff: I was a Peace Corps volunteer in Niger during the late 1980s. There I saw first-hand the huge scale of the poverty and challenges that the people of Niger faced. In 2006 I went back to Niger to make a documentary about the food crisis that was happening in the country at that time. I focused on food banking and tourism as potential solutions for Niger's many challenges. A couple of years later I traveled to DR Congo to make a documentary about street children who, because of intense poverty, were being accused of performing witchcraft and were thrown out of their homes onto the streets. I focused on a few organisations in Kinshasa that were trying to bring the children off the streets. I also flew out to Eastern DR Congo and filmed how the people of Goma were trying to get their lives back together following a devastating volcano eruption, while at the same they were dealing with the ongoing conflict in the region. The Zambia documentary is about the tragic lives of street children in Lusaka and the heroic efforts of a few organizations trying to help get the children off the streets, get them off drugs, and improve their lives.
Ecoclub: Can Tourism and Hospitality (Community, Pro-poor, Volunteer, Solidarity Tourism etc) in particular, offer solutions for these children or is too much to expect from any one economic sector given the magnitude, complexity and depth of the problem? 
Dan Balluff: When it comes to trying to figure out what is the best way to solve these immense problems I think it is important to remember that there is no one silver bullet. Many things have to happen at the same time to solve these deeply ingrained problems. I think it starts with better education for the children in these countries and at the same time increasing the economic opportunity. As a Peace Corps Volunteer in Niger, I saw first-hand how the many devastating diseases like malaria, amoebic dysentery, giardia, AIDS, and many others, make it very hard for the people to live, learn, and work. I personally came down with several of these diseases, but I had the benefit of the Peace Corps healthcare facilities to get back on my feet, so I could continue my volunteer work.  Many of the people of Niger do not have that luxury. They have to live with the diseases and try to continue to work or go to school. Combating government corruption and exploitation from more developed countries are also large obstacles to progress in these African countries. But the bottom line is that all of these things and many others need to be dealt with simultaneously in order to solve the problems. 
Ecoclub: What attracted you to volunteering in Africa with the Peace Corps and what is your overall evaluation of the experiences, skills and knowledge you have gained? Would you recommend such volunteering programmes to tourism and hospitality students before they seek their first job? 
Dan Balluff: I had just graduated from college with a degree in Wildlife when I went into the Peace Corps. I was stationed in a small village at the entrance of a national wildlife park, where I did small-scale research and large mammal censusing. I also worked on some small village development projects. The wildlife work was a dream job for me but I was surprised to find out that I liked working on the small development projects just as much. I would definitely recommend that people go into the Peace Corps. It was a great adventure. Very difficult, but very fun. I learned more from the people of Niger than I was able to teach them. Family and friends are very important to them. Even though they were very poor, they were very happy. They had a lot fewer distractions so they tended to focus on more important things in life. Although they definitely did not have everything they needed. They lacked adequate healthcare, food, clothes, shelter etc. But one thing I learned there was to simplify my life as much as possible and try not to get distracted by less important things. That is a lesson I try to constantly remind myself of.
Ecoclub: No good deed goes uncriticized! Critics maintain that the Peace Corps is just a cold war-era winning-hearts-and-minds geopolitical instrument, while harsher criticism, from former volunteers, includes labels such as "neocolonial' and "white-saviourism". Had it been successful, some critics maintain, the Peace Corps should have already worked itself out of existence nearly 60 years after JFK founded it. We imagine that you strongly disagree, but in your personal experience, what could the Peace Corps improve on so that it better serves local needs in Africa, besides those of volunteers and of the US government?
Dan Balluff: At a minimum, Peace Corps service often benefits the Peace Corps volunteers who go off to live in another culture and learn from, and teach the local people. Following their service, Peace Corps volunteers come back to the United States and communicate new ideas and have new perspectives for the rest of their lives. I have life-long friendships from the time I spent in Niger and I feel it has benefited me greatly. Additionally, I do think the Peace Corps has a positive impact on the countries where they serve. Back in the 1980's I felt like the people in the African countries where I lived and traveled, for the most part, loved Americans. In DR Congo, Zambia, and Comoros, I feel like there is more suspicion of Americans now than there was 30 years ago. I think the war on terror has had some negative impacts on how Africans, in general, view Americans. When I compare the two times I was in the Peace Corps in Africa, first in Niger then in Comoros, the big differences were that I had already lived in Africa for over two years by the time I went to Comoros, so I knew how to communicate in French. When I first arrived in Niger, I had to learn both French and the local language of the area of Niger where I lived. So the first year there was more of a struggle. The second year was much easier and more productive. In Comoros I could use my French right away, so I hit the ground running, so to speak. Also, in Comoros I had a budget to work with. We had about $8,000 to use that year to work on building the ecotourism site in the Karthala rainforest. That $8,000 went a long way. We were able to pay workers above the going wage and we had a lot of volunteers to help with the work as well. I have always thought that if I had had a small budget to work with in Niger, we could have gotten a lot more done there than I was able to.
Ecoclub: Your latest film documents ecotourism development in Comoros. In an increasingly crowded international destination marketplace, do the Comoros have a real, unique selling point? 
Dan Balluff: The major selling point of the ecotourism site on Grand Comore Island is the active Karthala volcano, which has one of the world's largest craters. And the amazing Karthala Rainforest that surrounds the volcano. There is also the colonial plantation historical site at Nyoumbadjou which serves as the jumping off point  for the trailhead to the rainforest up to the summit of Mt. Karthala.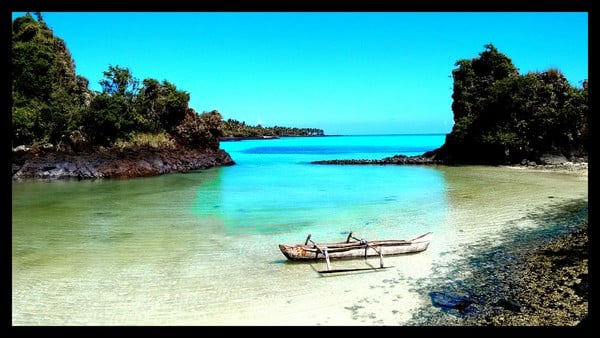 Ecoclub: Do you feel that the government and other stakeholders have fully grasped what it takes to protect, develop and promote the archipelago as a green destination? 
Dan Balluff: Comoros is a very tranquil place with low crime and is quite safe for tourists. It is a very poor country but there are a few nice hotels on the island. Moroni, the capital, has its own charms and history to explore. The Comoros government is welcoming to tourism. It is a Muslim country and tourist should always try to respect their customs, but all the while I was there, I always felt welcomed, respected, and safe.
Ecoclub: Your film informs us that there is pressure on the remaining rainforest, in particular in Mt. Karthala, an active volcanic area. Are any steps being taken to mitigate the problem, essentially deforestation, and who is taking them? 
Dan Balluff: Deforestation in Comoros is a very serious problem. By some estimates the country is undergoing deforestation at the quickest rate of all the rainforests in the world. That is why it is imperative that steps be taken now to stop the cutting of trees for firewood, construction and for making charcoal. Some steps have already been implemented. Many Comorians know to use the more prolific tree species to make charcoal. They often use spieces they call Mbilli and Mbeara which are very fast growing trees. By using these species to make charcoal, they can open up the rainforest canopy and enable other less prolific rainforest tree spices to grow.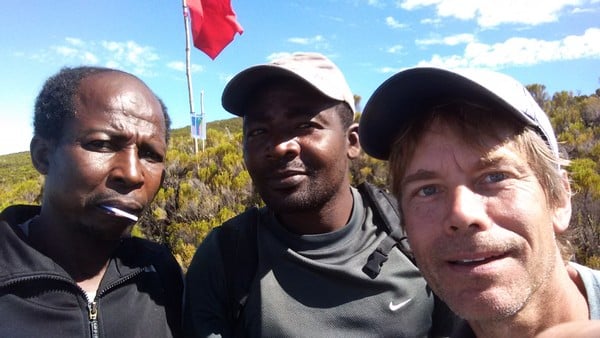 Ecoclub: Who is funding and who should or could also be funding this important ecotourism and conservation work in Comoros? 
Dan Balluff: Much of the funding for the ecotourism site in Nyoumbadjou on Grade Comore Island has been provided by the United Nation Development Program (UNDP). More funding is needed to complete the work in Nyoumbadjou. The hiking trail from Nyoumbadjou to the top of the Karthala volcano is in need of additional enhancements. Many of the colonial historical buildings at Nyoumbadjou need additional restoration. And the botanical garden there is also in need of additional work.
Ecoclub: Are independent Conservation & Educational Tourism Documentaries such as yours perfectly suited for the YouTube and social media era, or is there too much online noise and competition from heavily promoted fancier but lower-quality material? Do independent film platforms have a role to play and a chance to survive? 
Dan Balluff: I'm not sure how well social platforms like YouTube will work to help spread the word that there is a new ecotourism site in Comoros. I think it can be an effective source but the more sources we have to get the word out, the better.
Ecoclub: Thank you very much for your invaluable insight on Ecotourism in Comoros and Volunteering in Africa. We are honoured to feature your latest documentary: Building Eco-tourism in Comoros (see below)