2 minutes reading time
(304 words)
Report by Nikki Rose: Crete Needs to Restore its Gastronomic Heritage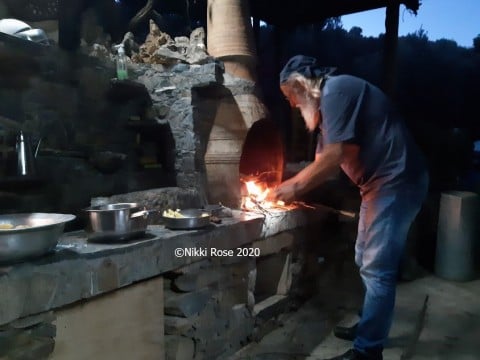 From the Destination Stewardship Report, e-newsletter is a collaboration between the Destination Stewardship Center and Global Sustainable Tourism Council, and in time maybe others.
Crete Needs to Restore its Gastronomic Heritage
Culinary expert Nikki Rose says Crete has wandered far from its roots as the "Garden of Greece," losing traditional farms, villages, and cuisine in the process.

People relying on tourism for their livelihood can make their industry more vibrant and progressive by forming alliances with organic farmers and agroecology programs. Both residents and visitors will benefit.
In March 2020, the Greek Ministry of Tourism and the Global Sustainable Tourism Council signed a Cooperation Agreement to harmonize the Greek tourism industry with international standards for sustainable tourism. Greek Minister of Tourism, Harry Theoharis, said "Our major goal is the restart of Greek tourism sector after the pandemic, capitalizing on sustainable tourism thematics, such as diving tourism, gastronomy tourism and mountain tourism…."
Travelers interested in these themes, especially gastronomy, are typically well informed supporters of organic food production and conservation. Consumer demand for organic food is increasing around the world. Data from 2018 reports the global organic market at over USD100 billion and growing. There are 2.8 million organic producers worldwide.
Agroecology entails more than producing food without toxins. It integrates conservation of indigenous traditional knowledge and food self-sufficiency. Agroecological farming has been shown to increase ecological resilience, improve health and nutrition, conserve biodiversity and natural resources, improve economic stability, and mitigate the effects of climate change. Agroecology aligned with sustainable tourism can also help us achieve several UN Sustainable Development Goals.
As tourism begins to recover from the conoravirus crisis, there's an opportunity for residents of Greece to incorporate the concept of agroecology in the process. The island of Crete provides an excellent example of lessons learned and ignored.
Full Report https://destinationcenter.org/blog/destination-stewardship-report-inaugural-issue/crete-needs-to-restore-its-gastronomic-heritage/