Written by

Antonis Petropoulos - Ecoclub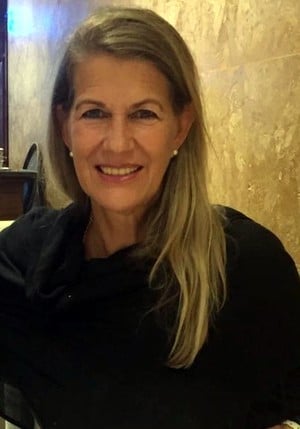 "Tourism can be a door opener and can help to break down prejudices. The boycotting of certain destinations will harm the affected people living in the destinations. We believe in dialogue instead"
Rika Jean-François holds a Master Degree in Social Anthropology and Iranian Studies with an expertise on ethnic identities, sustainable development and diversity issues from the Free University of Berlin, Germany. She started to work in tourism as a tour guide in Greece, while studying at the University of Crete and as an incoming agent in Athens. Back in Germany she was a counsellor at the University's International Academic Exchange Office and travelled as a researcher to Iran, Malawi and Haiti. Ms Jean-François obtained an additional qualification in Quality Management, working on the evaluation of development aid workers' education for the German Development Service (DED). Since 2004 she has been with Messe Berlin and vitally developed ITB's Corporate Social Responsibility. As ITB's head of CSR, she is a passionate speaker at sustainable tourism events internationally. Putting an emphasis on human rights and diversity, she has spearheaded ITB's implementation of the LGBT travel segment and was a member of the board of directors of the International Gay & Lesbian Travel Association (IGLTA) for 5 consecutive years. Currently she serves on the board of the IGLTA Foundation. She is also a board member of the Global Sustainable Tourism Council (GSTC) and of PATA (Pacific Asian Travel Association), supports many international sustainability committees and is a jury member at several global responsible tourism contests. At ITB, Ms Jean-François is also heading business relations in India and the Medical Tourism segment and has the overall responsibility for ITB's official Partner Country program. We interviewed Ms Jean-François on the occasion of the GSTC2019 Global Conference in the Azores in December 2019 where she participated in a panel discussing "Marketing sustainability and influencing travelers' preferences".
Ecoclub: Even though German is not widely spoken around the world, ITB Berlin has arguably become the world's most important tourism expo. What is its unique selling point and the main ingredients of its success and endurance over the years?
Rika Jean-François: The German language might not be spoken widely but the German tourism source market is quite wooed and important and Berlin is internationally well-connected. The ITB fair has grown constantly since its foundation 54 years ago. Meanwhile, ITB Berlin is a firmly established event and the world's largest travel trade show, which every year is attended by 10,000 exhibitors and some 160,000 visitors. We do not only sell square meters to exhibitors but look at global tourism from many angles. Tourism is an important contribution to intercultural dialogue – not only does travel broaden tourists' horizons, but people in the destinations benefit from meeting other cultures, too.  The ITB Berlin Convention, which runs in parallel with the show, represents the tourism industry's most important think tank. Both the trade show and the convention focus on many CSR-related issues. Additionally, ITB is present with all sorts of site events all through the year and is actively involved in many industry activities.
Read more: Interview: Rika Jean-François, CSR Commissioner, ITB Berlin